After meeting on their first day of middle school, Jill Wegner, Quinn Scully and Tre Hibbert have accomplished something that many musicians dreams of. As Quinn and the Confluence, the three are releasing their first album, Time and Wishful Thinking, and have come a long way since their beginnings.
All three members currently attend NAU.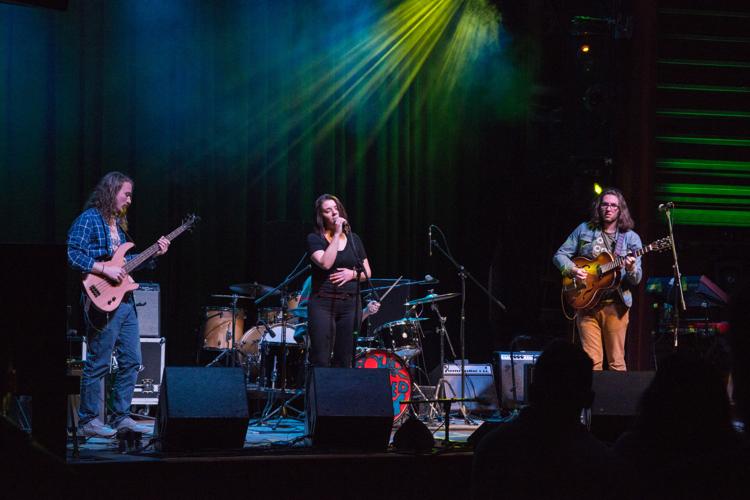 Each member knows how to play multiple instruments. Hibbert learned to play the guitar at a young age and would later learn how to play the drums because guitar has become common amongst musicians. Scully, son of Orpheum owner Chris Scully, learned how to play the drums first, then the bass, then guitar. Wegner has been a singer her whole life but has recently learned how to play the bass also.
When they were in middle school, they had an imaginary band and used to pretend to play songs by The Beatles. When the band became a reality, the band was short of a singer, so Scully decided he was going to sing, and that was when he began writing.
High school talent shows and other musical activities provided ways for the three to play together. Hibbert and Wegner left Flagstaff with other pursuits in mind but have since returned. Now, a year later, they have finished recording their first album and are launching it April 8.
After a year of writing, Quinn and the Confluence went into the studio to record their first album. This was done in 48 hours throughout one week during NAU's winter break.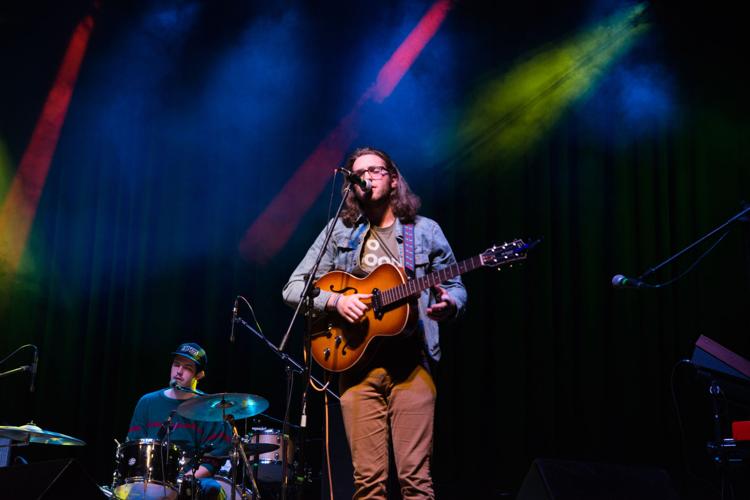 "It feels really cool to have an album," said Wegner. "It's something we've all been thinking about for a while, and to finally have a full album feels like a great accomplishment."
The band is heavily influenced by the sounds of Flagstaff, but if they had to label their sound, it would be indie rock.
Time and Wishful Thinking features songs written in different times in the band's life. When finally put together, the songs fit to create the album about love, time, life and hope. Scully is the band's primary songwriter, but one song on the release was written by Hibbert.
The songs on the album are acoustic with Scully's vocals and his guitar. David Strackany helped them with the recording as a technical engineer.
"Specifically, for this album, the songs are written by me," said Scully.
In the age of crowd-funded projects, the band self-funded the album with money saved from previous musical endeavours.
"We want it to show we can do it on our own," Scully said. "We are not just a band that is funded by our friends and families."
The band has big plans for the future. One of these plans include a Southwest tour in August.
The friendship between the members is a bond that has helped them through the struggles of being musicians following their dreams.
"I love these boys like no other," Wegner said.
The band has also received support from outside of the group as well.
"I feel like the Oscars ... this has to be what it feels like with all this emotion," Hibbert said.
The album-release party will be April 8 at Firecreek Coffee Company. It will be a dual album release with local musician Jay Meyer.
"If you've been to a show, you helped us do this album. If you like our Facebook page, if you walk by and smile when we're playing in a bar — that means something," Scully said. "It wasn't just the three of us,.And if it was only the three of us, it would have sucked, and we couldn't have done it without all of the help."