Flagstaff is a year-round destination, and Flagstaff Pulliam Airport Director Barney Helmick and Flagstaff's Economic Vitality Director Heidi Hansen want to expand the airport to bring more people to the city. The airport has been vital for many years, and it has also evolved and changed locations before becoming the Flagstaff Pulliam Airport.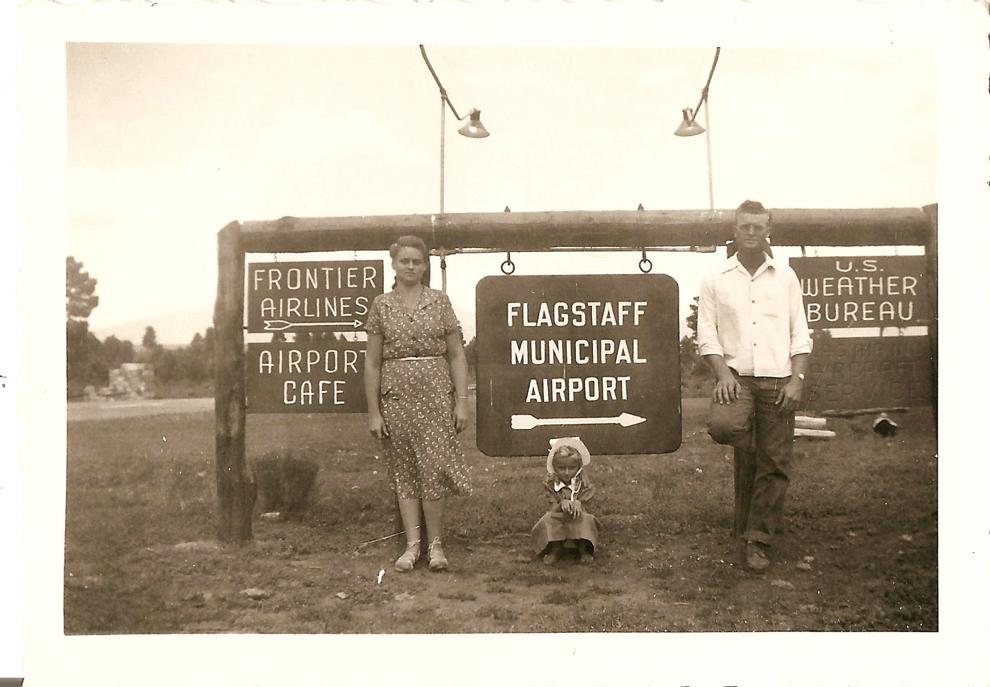 The current airport, built in 1948, was named after Clarence T. Maggie Pulliam, former Flagstaff city manager who, after working for the city for 44 years, retired in 1963. However, the Pulliam Airport is not Flagstaff's first airfield.
"Pulliam Airport was first built in 1948, but Flagstaff has had three different airports," said Helmick.
Flagstaff's first airfield was just that: a field. The exact location is not known, but it was most likely located north of downtown near what is now Coconino High School's football field.
Flagstaff's second airfield was built in 1928 and named Koch Field, on Flagstaff's east side in Doney Park. It was named after the Flagstaff mayor at the time and sawmill executive Ignacio "Tony" Koch. In March 1928, the first airplane touched down there.
While the airfields suited the needs of the locals in Flagstaff, the decision to move the airfield south of town was likely influenced by United States Army officials conducting training at Fort Tuthill who wanted it moved from Doney Park so it could be more accessible.
"During World War II, Fort Tuthill was the training facility for what would be the invasion of Japan. That's just across the road from [the airport]," Helmick said. "Having an airfield this close to that base would make sense."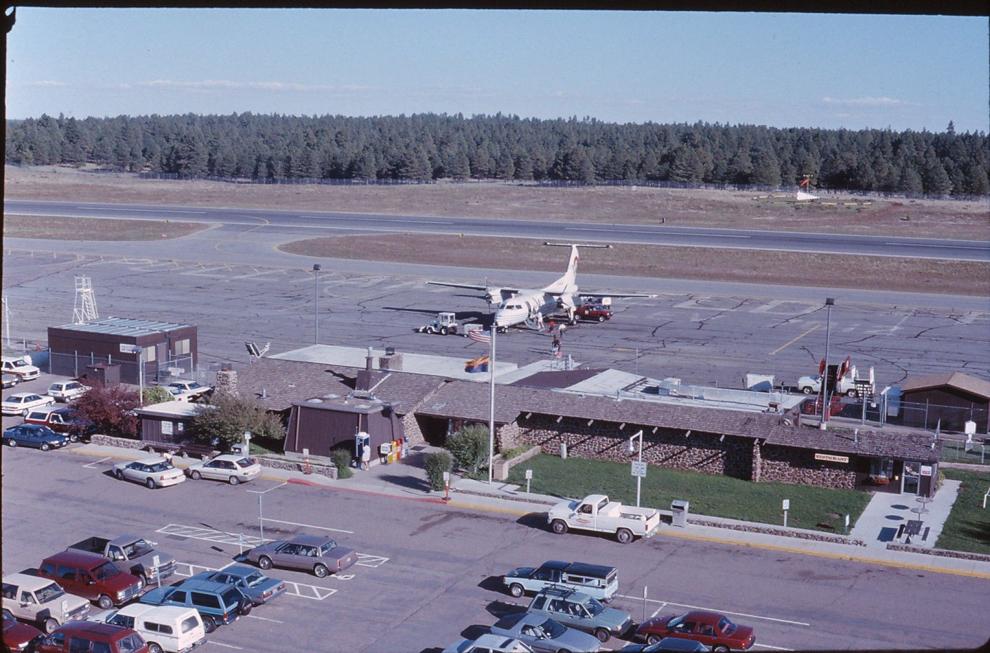 Since then, the airfield has undergone multiple expansions and officially became a commercial airport complete with an air traffic control tower. This makes the airport the most pilot-friendly airport in all northern Arizona.
"It's got 8,800 feet of runway at 150 feet wide, and it does have a control tower. Any airport north of Prescott, other than us, does not have a control tower. Our runways are also stressed for heavier aircraft," Helmick said.
The current runway and control tower do help facilitate both small and large flight traffic, however, there are some issues with the current terminal. It was constructed in 1993 but was not built under Transportation Security Administration (TSA) guidelines. And while the scenic-viewing windows may provide a beautiful view of the San Fransisco Peaks, in a post-9/11 world, the terminal is not as streamlined as it could be.
"We have security being conducted by the TSA that doesn't flow well in this building. For example, you come in the main door and go to the ticket counter to get your ticket, then you take your bag and walk to the far end of the building and give them your bag, so they can x-ray it. But then you must come back through the ticket line crowd ...  to get to personal security screening so you could actually get on your flight," Helmick said. "We didn't have these issues in 1993."
The size of the terminal itself is an issue too, as the aircraft landing there 25 years ago were much smaller and carried fewer travelers than what is currently landing there.
"At the time, we were flying 19-seat and 38-seat aircraft. We're now seeing this month a 79-seat aircraft. We could ... conceivably in the next two years see two of these flights coming in at a time, coming in and out twice a day," Helmick said. "That's close to 320 passengers alone, not counting all of their family and friends picking them up and dropping them off here too. This building maxes out quickly with these 79-seaters."
While there are talks of future land expansions at the airport, the land purchased would be U.S. Forest Service land and would be procured to further secure the airspace that surrounds Pulliam.
The airport administration's current focus for growth is adding more direct flights to major business cities. This summer, the American Airlines subsidiary American Eagle will start offering weekly direct flights to both Los Angeles and Dallas.
Direct flights to Los Angeles start May 5 and to Dallas June 9. The target customers are both business and international flyers according to Hansen.
"We have business needs, and connecting our business people faster is key to their day-to-day productivity and growth. International travelers need connections, and Los Angeles and Dallas make good fits to connect them from all over and to land them in Flagstaff where they can easily travel to the Grand Canyon," said Hansen.
The tourism business itself is vital to Flagstaff as the Grand Canyon and many other natural wonders in the northern Arizona area attract millions of tourists from around the world every year.
Despite this, business and international travel remain the focus for new flights coming into Pulliam, and next year, both Hansen and Helmick want not only more weekly direct flights to Los Angeles and Dallas, but also new direct flights to San Francisco and Denver. They believe getting these routes is essential for Flagstaff businesses.
"I agree with Barney that San Francisco and Denver are the routes we want," said Hansen.
Having started as a dusty airfield, the Flagstaff Pulliam Airport now sees flyers from around the world, and while Flagstaff grows, both Hansen and Helmick will continue to try and facilitate the growth of the city with Pulliam. According to Helmick in 2017, the airport saw 72,000 travelers land and take off there, a 9 percent increase from 2016, despite losing over 40 flights in 2017 due to construction.