Nearly two years since Hub Flagstaff got the approval of the Flagstaff City Council, the building is finished and students have moved in. It has left long-time residents, businesses and other students in the Southside neighborhood with mixed reactions. This issue of Flagstaff's latest student-housing complex is nothing new either. When the plan was brought to council in 2016, it was met with skepticism and vocal opposition.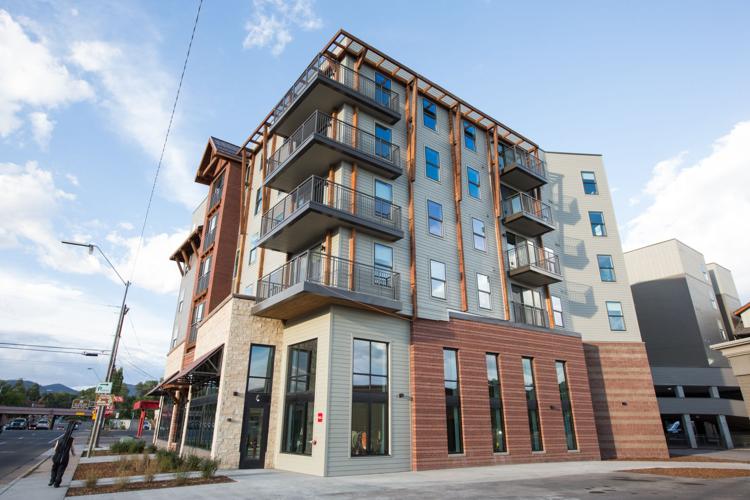 Despite the initial opposition some business owners had when the Hub was being proposed and zoned, they are now trying to take things in stride and make do with what they have. The Toasted Owl Cafe owner Cecily Maniaci said she is trying to be positive in regards to Hub Flagstaff.
"It is what it is, I can't do anything about it," said Maniaci. "I hope it's good for us."
Maniaci said her customer base ranges from 4-years-old to 70-years-old, and she hopes the students living at Hub Flagstaff embrace the Toasted Owl. Maniaci also said that growth like this is "always an unknown," in regards to how it will affect business.
"Anytime there's growth, it's a struggle," Maniaci said.
Not everyone is as optimistic as those at The Toasted Owl. Custom Roofing employee Justin Hill said while it's bad now, it should get better. Hill has worked closely with other student-housing complexes like Fremont Station and The Standard.
"Give it time and [the parking will] straighten itself out," said Hill.
According to an Arizona Daily Sun article, NAU has bought the nearby Granny's Closet property that was on the market since November 2016. The university's intentions with the property are currently unknown.
One of the repeated complaints was the number of parking spaces the Hub provided to its potential 664 residents. Hub Flagstaff's parking garage has less parking spaces than residents.
Flagstaff police were present throughout the move-in days for the Hub to direct traffic and ensure there were no traffic issues. Despite initial concerns from locals, the Hub's move-in went smoothly and few if any issues arose as a result.
Move-in was staggered heavily throughout the day to mitigate traffic and parking was blocked off on part of Phoenix Avenue in front of the Hub.
Developers have fought long and hard to see this project completed.
Several of the meetings with developers and City Council were standing room only as dozens of residents from Flagstaff crowded the chambers to voice their discontent with the project. Despite the numerous hurdles that faced the project, the Hub cleared them all and construction went ahead through 2017. The final touches and appliance installations were completed the week before students were scheduled to move in.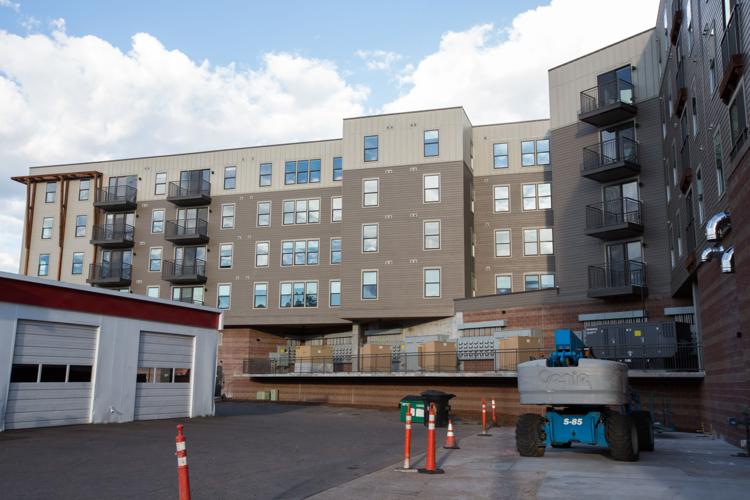 The reason for the strong outcry on Hub Flagstaff is partly due to the location of the towering structure. It is situated on, what three years ago, was an underused parcel of land between Milton Road, Mike's Pike Street and Phoenix Avenue. Another issue of concern was the increased traffic the Hub would bring in an already regularly congested area of Milton Road.
Even with the Hub being the latest student-housing project in Flagstaff, it is important to note that while the Hub and similar dorm-style apartments are marketed to students, they are not exclusively for students. The Fair Housing act of 1968 prohibits discrimination based on someone's class when buying or renting a dwelling.
NAU's growth has, in part, led to the increase of housing complexes created and marketed to students. While NAU can house up to 50 percent of students on campus, that still leaves approximately 11,000 students to find off-campus housing for the Fall 2018 semester. A year ago, NAU had 22,740 students enrolled in classes at NAU's mountain campus alone. System wide, the number was just over 31,000 students.
Last year Fremont Station opened. While not exclusively for students, it is marketed to them. At the same time, NAU opened SkyView on campus. There are still two outstanding student-housing projects in Flagstaff: The Standard and Mill Town.
The Standard is currently under construction off of Route 66 across from Galaxy Diner, and Mill Town recently cleared its own obstacles in City Council and construction is likely to start by the end of the year.