In last week's issue, city council candidates discussed their thoughts on the current city council, and now this week The Lumberjack takes a look at the biggest issues the candidates think Flagstaff faces in the future.
Paul Deasy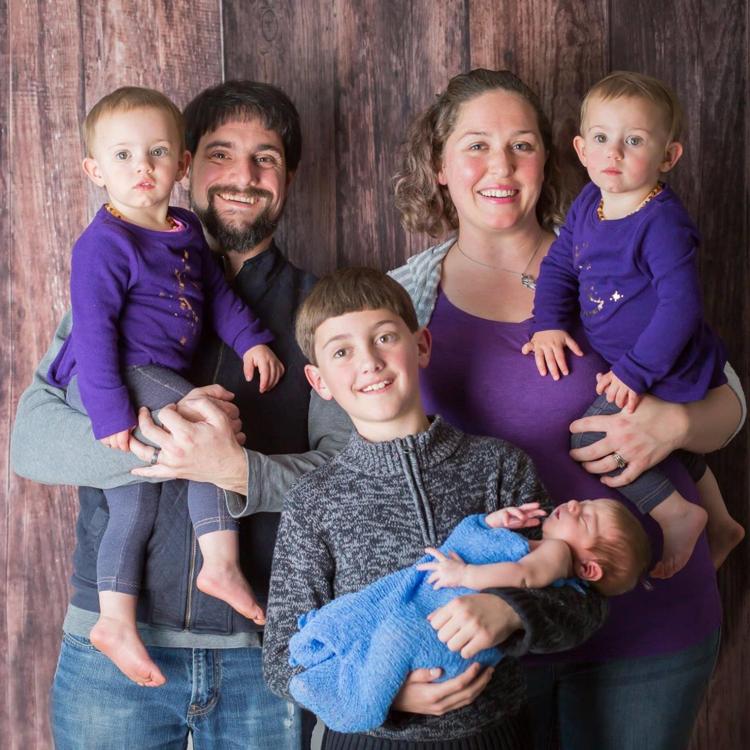 As for the issues still facing Flagstaff, the biggest in Paul Deasy's eyes is the town's development — mainly the student-housing developments going up, like Hub Flagstaff and The Standard.
While he supports NAU's growth, he feels the university should focus on building more on-campus housing for students.
"We need more on-campus housing. It's not just better for the public and the town, it's better for the students and the university," said Deasy. "On-campus housing is related to retention rates."
In his opinion, the biggest issue he wants City Council to address does not revolve around Flagstaff's development, but protection from natural disasters.
"Our city faces certain natural disaster risks that are not being addressed," Deasy said. "We're surrounded by forests that were supposed to be thinned years ago that when combined with climate change means every year, we are gambling by not thinning the forests around town to protect us from wildfires. We know in the past decade it's been burning down entire towns."
Wildfires are not the only natural disaster threat he seeks to address as he hopes to divert the Rio de Flag if elected.
"It's a hundred-million-dollar project, which is why our councils for the past two decades have not done it when we know it is a serious risk to the city," Deasy said. "It will flood all of downtown, put north campus [NAU] underwater, put Sunnyside underwater, basically 20 percent of our town will be underwater if we have a serious flood."
He feels this is one of the biggest issues facing the city that nobody is talking about simply because of the cost.
Deasy looks at it as a choice of having to pay the $100 million to divert the river or paying potentially hundreds of millions — or even billions — of dollars in property damages following a catastrophic flood.
Regina Salas
The biggest challenge Regina Salas wants to address in the next two years if elected is revising Flagstaff's Regional Plan.
"It's high time we reviewed the regional plan," said Salas. "See what's been working, what hasn't been working and what needs to be modified." "Within the past couple of years, there have been issues with the implementation of the regional plan, from housing to more recently the Greater Buffalo Park."
She also wants to focus on economic vitality. For Salas, this means small business retention, a field in which she currently works in as she runs her own small business consultant company in Flagstaff.
"For me, though, economic development is also workforce development, which starts from education," Salas said. "Flagstaff has the highest educated workforce, but also the most underemployed."
She also hopes to attract more tech industry jobs. She says many of her clients are Flagstaff residents who do information technology work for people around the world. There is potential, she believes, for a tech boom in Flagstaff if the right connections are made.
A registered independent, the small business owner hopes her experience in politics in the past will help her shape policy on the council.
"I have experience in many different levels of government, from the Philippines to here," Salas said. "I've worked for the [Coconino] County, for Parks and Recreation for seven years, and then for the Chamber of Commerce for two years before running my own business now for two-and-a-half years."
Alex Martinez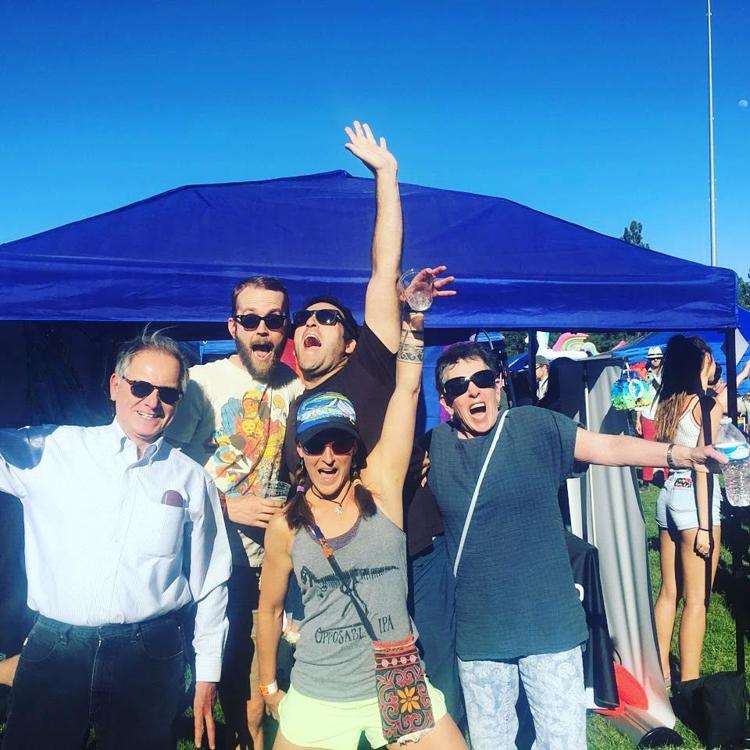 Affordable housing is also forefront in Alex Martinez's mind. With the lack of careers in Flagstaff, he sees it as nearly impossible for many in Flagstaff to buy a home.
If elected, he too wants to focus on the economic development of the city.
"Economic development would solve a lot of issues we currently face," said Martinez. "But we don't just need job creation." "Jobs can be minimum wage and not have benefits. We need career providers like W.L. Gore. Everybody who I know that works for them is very happy."
Martinez believes a strong economy is needed to foster growth in other regions and thinks he can do a better job allocating resources if on the council.
"I would like to see more open space in the city, it will generate more revenue for the city to be able to purchase other vacant properties when the market goes down," Martinez said. "What you have to remember is you have to buy low and sell high, and some of these folks haven't figured that out yet."
The growth of NAU is also a goal of his, and he hopes to encourage the university to take more of a research direction while simultaneously promoting economic growth.
"NAU is doing a good job, they have a biomedical program working with people who have Parkinson's Disease or other issues walking, outfitting them with mechanical skeletons to the exterior of their bodies to help them walk," Martinez said. "What do programs like that have? The potential for industry growth, you can build those things here."
He brought up one of UA's many research projects which have resulted in numerous opportunities not only for the UA, but Tucson as well.
"The lunar and planetary laboratory at the UA was run by Dr. Peter Smith," Martinez said. "He's a kid I grew up with and those are his toys that were bouncing around on mars. Why can't we be doing that here?"
Adam Shimoni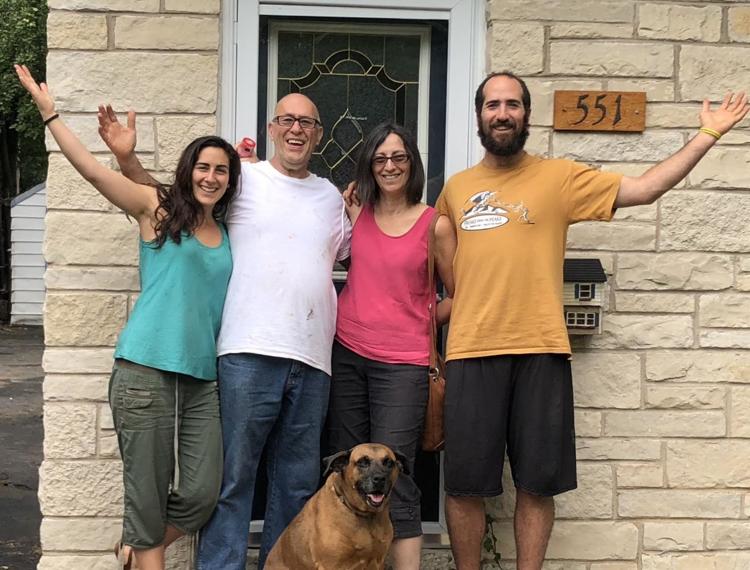 Like the other candidates, Adam Shimoni also takes issue with the fact that there are not many good career options for NAU graduates who wish to stay in Flagstaff.
While he agrees affordable housing is an issue, he hopes that bringing infrastructure and creating career opportunities will help solve that issue. Shimoni also thinks that waste management is an issue that needs to be dealt with as well.
"Maybe it's not the largest issue but we need to start thinking big picture in terms of our waste management [landfill], which is almost full," said Shimoni. "That's 40 acres that we either need to replace or we need to figure out alternative solutions that are more progressive, take that waste and create energy from it or repurpose it, compost it, however we can deal with it so we don't have to purchase another 40 acres."
If elected, he also hopes to foster better communication between the government and the citizens. He particularly wants to get younger voters more politically active.
One plan of his if elected is to start posting online recaps of council meetings to summarize what was discussed during the long meetings.
"Something I'm planning to do is at the end of meetings do a recap live video on Facebook with the mayor, City Council members, whoever is relevant to the subject, saying 'here's what we talked about,'" Shimoni said.
Shimoni wants his fellow millennials to step up and be more involved with local politics as well. He feels as though most people only pay attention to national news and not enough attention is paid to what is going on locally.
Austin Aslan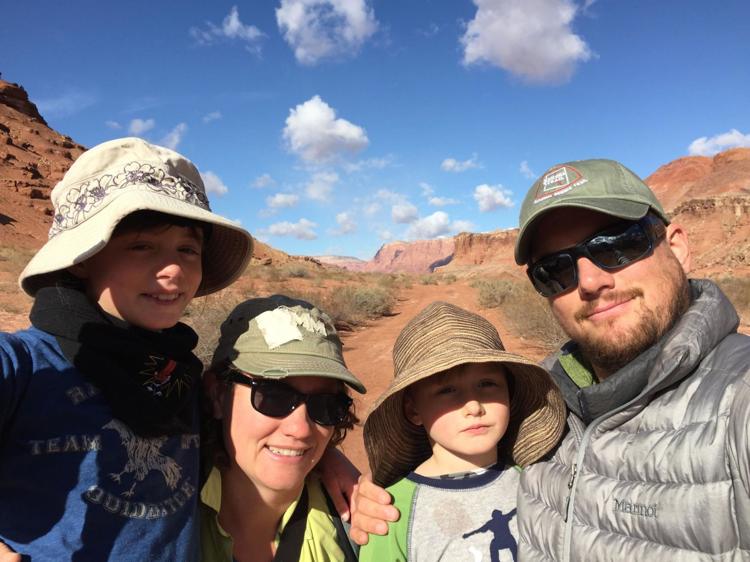 The largest issue facing Flagstaff, Austin Aslan feels, concerns the town's relationship with NAU and it is centered around the growth currently going on.
He wants both the city and the university to grow but also to ensure it is done in a way that's beneficial for both. In his view, residents of Flagstaff are not being prioritized.
"Flagstaff faces accelerating threats to its DNA. Thanks to rising housing costs, the greed of outside developers, NAU's top-down directive to expand and a lack of forward thinking, locals are feeling abandoned," said Aslan. "From police officers to firefighters, from teachers to hospitality staff — our workforce is struggling to live within city limits."
If Aslan gets elected, he hopes to focus City Council's attention back toward the community and away from special interests.
"Change is always inevitable and often positive, but who should dictate the shape and speed of Flagstaff's growth?" Aslan said. "Big Phoenix developers? Arizona Board of Regents? Or residents? I want voters to imagine a council that puts the will of local residents before special interests and greed."
It's not just a lack of focus, but a lack of communication as well by NAU, Aslan said.
"Few city residents understand the pressures that are placed on the university to expand for survival as a result of the state's abysmal funding of education," Aslan said. "At the same time, the university has disregarded longtime citizen concerns as it has pushed into historic neighborhoods and clogged our city streets unnecessarily with lackluster traffic and car-use policies."
The impact on public safety from this growth is a huge concern for him as well. He believes the university should do more in terms of police and firefighting work in Flagstaff as NAU's growth brings more students into town every year.
If elected, Aslan will seek to get his message across to those in charge.
"The university has an obligation to help keep Flagstaff safe and thriving," Aslan said. "Flagstaff City Council, as a representative of the citizens, must bring this message loud and clear to the Arizona Board of Regents."
Dennis Lavin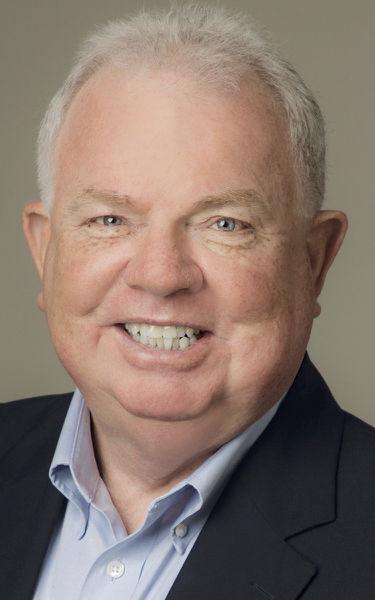 Dennis Lavin sees not just one issue he wants to tackle, but many facing Flagstaff in the future, including jobs, public safety, housing, infrastructure and traffic.
Whatever the issue may be, Lavin plans to seek a solution by collaborating not only with others in the council, but other government, educational, community and business partners, though he won't forget about citizen input either.
"In addition, listening to what our residents have to say about quality of life issues," said Lavin.
Collaboration is a good solution to most issues in his eyes, as he believes it can help foster better ideas. Of all the experience from his professional career, Lavin's collaborative experience is what he values the most.
"As a certified public accountant [now retired], I have collaborated with Boards of Directors by providing a strong tone at the top attitude," Lavin said. "My experience with corporate governance and dealing with organizational matters is a skill set that I can provide the council."
When it comes to NAU's recent growth, although he has no immediate issues with it, is still a concern for him when looking at the future.
He sees other potential hazards for the university in the future he feels others do not see, including the possibility of students not even attending the actual campus and taking all classes online.
"If students decide to telecommute, or what happens when, due to economic conditions in their countries, the level of our international student enrollment trails off?" Lavin said.
When it comes to the university today, Lavin welcomes all new students and wants student voters to know they do have a voice.
"This question reminds me of John F. Kennedy's famous quote, as to what folks can do for their country," Lavin said. "So welcome to Flagstaff and NAU. Please get involved with our community. We need your energy."