As the university prepares for finals, Faculty Senate met at the du Bois Center to discuss ongoing issues within NAU. President Rita Cheng opened up the meeting with a brief rundown of some of the issues she and the rest of the administration were going to be addressing.
"We have a $21 million ask to the Governor [Doug Ducey] for the Teachers Academy and I believe that is the number one priority of the governor," Cheng said. "Even if the funding is reduced at the legislative level, we expect that to hold."
Cheng admitted that she didn't expect to get the full amount of funding, but a good portion of it at least. She explained that the Teachers Academy enabled students studying education to do so while being tuition free, provided they commit to stay and teach in underserved rural Arizona communities. For every year of free tuition a student receives, they must spend a year teaching in an underserved community.
Cheng also touched on retention rates as she said they were up a bit, but not getting into much detail as the semester has yet to end. She also discussed the upcoming raise for faculty and staff, which Cheng said would be an increase of up to 3%. She said the raise will be based off performance evaluations and faculty ratings.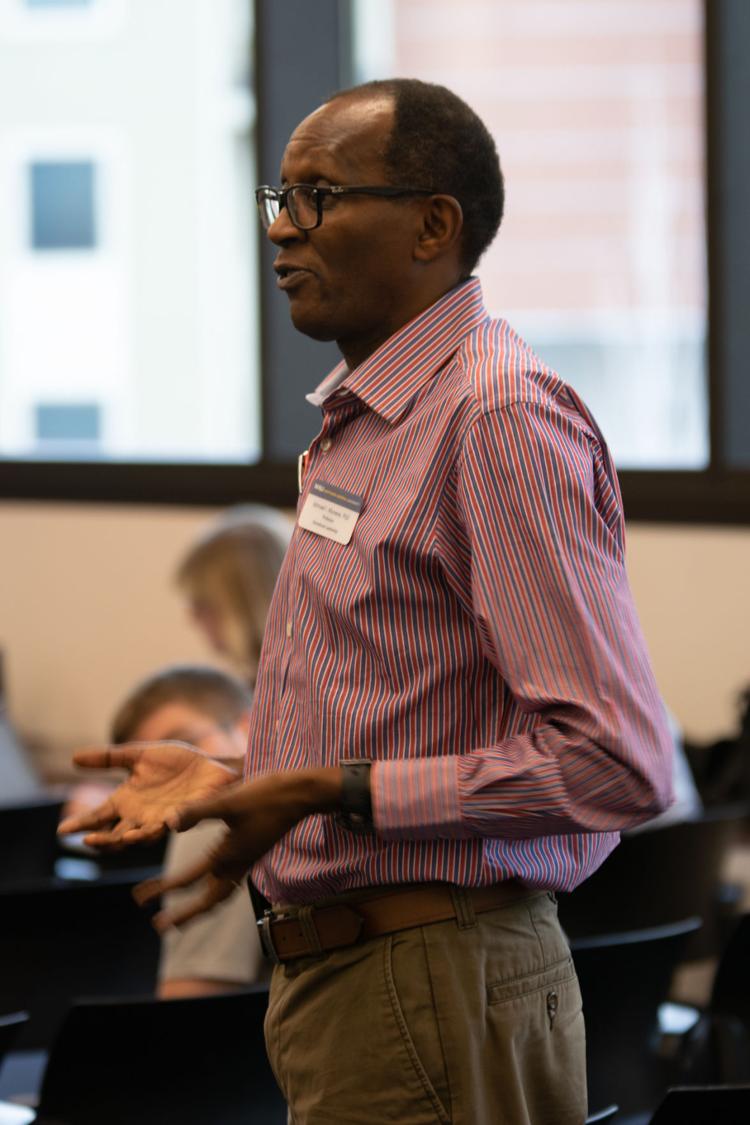 After Cheng finished speaking, she took questions, including one on the $11 million budget shortfall for the current school year.
"We're still working on the central part," Cheng said. "It was $11 million in revenue that didn't come in and I think we asked the academic affairs area in general for about three and a half of that. We've been holding positions open and we've been looking for alternative sources of revenue."
She expected that NAU would be back on track in terms of the budget by the end of the semester. Following other questions, Senate Chair Joe Wegwert went over some other issues, including a recent confidence survey concerning Cheng that was sent out to all departments.
Wegwert explained that not all departments had reported back yet, but it seemed that there was a divide between those who had confidence in Cheng and those who didn't.
"The sciences have much greater confidence in President Cheng's leadership in the university," Wegwert said. "The social and behavioral sciences and the humanities appear to have much less confidence along those lines."
Wegwert said the survey was merely a way to see what the faculty was thinking. However, some faculty in attendance vocalized concerns with how the process was being carried out. Some even said that although the survey was meant to be anonymous, they felt it wasn't since each department was individually reporting. Some faculty members also believed that several questions in the survey contained bias.
In the end, Wegwert clarified that the executive committee would take these concerns into consideration and reiterated that the survey was just meant to be a "pulse check" for the university and they are continuing to receive responses.