With the legalization of medical marijuana in Arizona and the rise in opioid abuse across the United States educating the youth on these drugs has become a concern. Rep. Bob Thorpe, R-Flagstaff, has written a new bill aimed at educating grades five through 12 on the effects and health risks behind not only marijuana and opioids but tobacco, alcohol and other prescription drugs.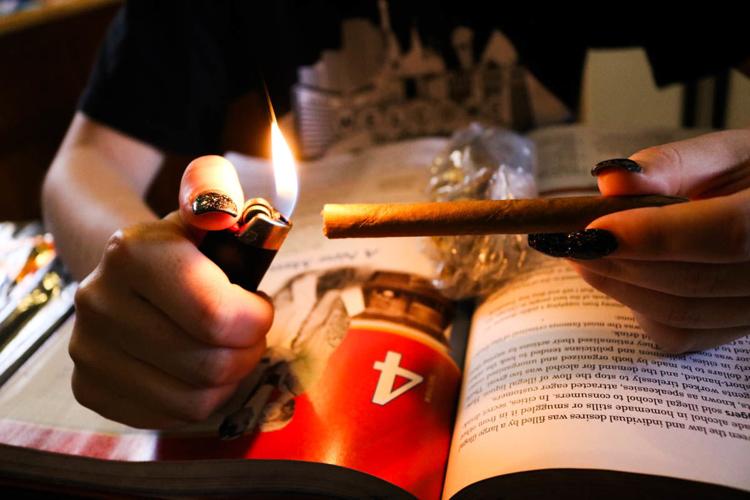 Earlier this year Thorpe introduced House Bill (HB) 2398, which is named the Illegal Substances Education; Partnership bill.
He maintained that the bill's reasoning was purely educational, not moralistic.
"The intention of this bill is not to deal with moral issues, but to focus on educating the youth on the health consequences of using marijuana with it being legalized medicinally here," said Thorpe. "Kids in junior high and high school view it as a medicine."
He referenced the American Lung Association's page on marijuana's effects on the lungs. Smoke from any source, even wood, is harmful and can cause damage to the lungs, and marijuana is no exception.
According to the American Lung Association, the smoke from marijuana is shown to contain many of the same carcinogens as tobacco smoke including toxins, irritants and carcinogens.
"You can almost make the argument that smoking a cigarette is healthier than smoking marijuana," Thorpe said.
The studies referenced by the American Lung Association were from 1975 and 2013, and since 2013 the states that have legalized marijuana have continuing issues with contaminants in marijuana.
In an NBC report from February 2017, Steep Hill Labs in California conducted tests on various marijuana products purchased from dispensaries in the Los Angeles, Orange, San Bernardino and Riverside counties. At the testing facility in Berkeley, California, scientists analyzed the products for 16 different pesticides.
"Forty-one out of 44 of the samples, 93 percent, tested positive for pesticides above the allowable limits in Oregon, Washington, Massachusetts and Nevada. These are states that currently regulate the use of pesticide in cannabis and are being used as models for future California regulations," read an excerpt from the NBC report.
On Jan. 1, California enacted their own marijuana testing regulations. However, testing facilities in Oregon, Washington, Massachusetts and Nevada have recently been criticized for a lack of oversight.
In Washington, a scientist recently revealed there are testing labs that are not failing any marijuana products at all. The Seattle Times said that it appears some testing labs are friendlier to marijuana merchants than others.
"Four labs rejected none of the pot they tested over a three-month period last year, according to the analysis by Jim MacRae. Four other labs failed more than 12 percent of samples tested over the same time, with two labs rejecting 44 percent of samples for microbes," said in an article from The Seattle Times.
While Washington's marijuana testing system may be flawed, it is a step up above Arizona's medical marijuana testing system, which is currently non-existent.
There is legislation in the works to establish a testing system here in Arizona, as State Senator Sonny Borrelli (R) has drafted and submitted Senate Bill (SB) 1420, a proposal that aims to create a medical marijuana testing and lab certification program.
Due to some states having flawed testing programs, topical marijuana application has become a growing trend and an alternative to smoking among medical marijuana patients.
Thorpe maintained that these untrustworthy test systems were all the more reason to educate Arizona's youth on marijuana. However, he does not want stop at marijuana.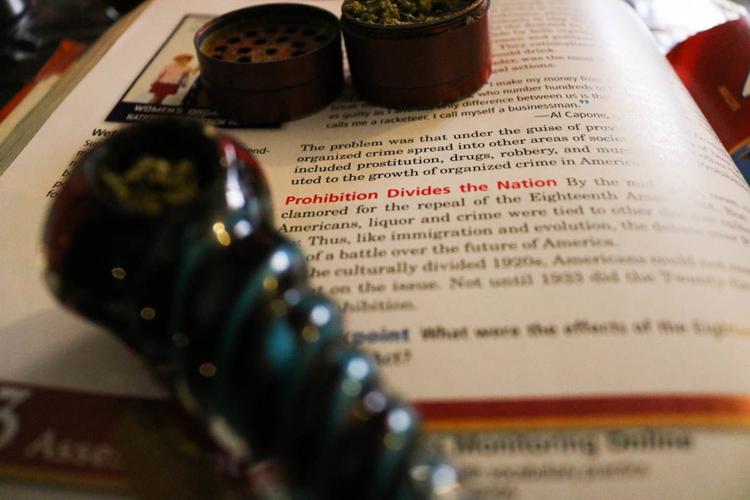 With the Arizona Opioid Epidemic Act signed into law in January, Thorpe is seeking to educate young people on the dangers of abusing opioids and other prescription drugs.
The dangers of tobacco and alcohol abuse will also be a topic for students in these classes.
While an education program this large seems expensive, Thorpe said this bill would not cost taxpayers anything.
"We don't want to force schools to have to do this, they have enough government mandated programs to run already. There is no fiscal notice in the bill for tax funds," Thorpe said. "We intend to set this up as an after-school program for the kids and have it run by volunteers."
Thorpe intends to implement the bill through the Governor's Office of Youth, Faith and Family.
Substance abuse is already one of the eight commissions for the Office of Youth, Faith and Family, however, their program focuses on prevention, treatment and recovery — not education.
HB 2398 has recently gone through the state Senate where the language of the bill was changed and is awaiting its final vote before being sent to Gov. Doug Ducey's office. Thorpe explained that he oversaw the process and has already approved all of the changes, so the final upcoming vote will simply be a formality.