The Associated Students for Women's Issues (ASWI) and the American Association of University Women (AAUW) are presenting a mayoral forum, featuring candidates Coral Evans and Jerry Nabours, Oct. 6 at the Murdoch Center.
ASWI and AAUW have compiled a number of questions regarding issues regarding women, minorities and students. More specific topics include healthcare, education and protesting. The discussion will be moderated by editor of the Arizona Daily Sun, Randy Wilson.
Sage Argyros is the president of ASWI and is a senior studying women and gender studies with a minor in political science. She explained her group is focusing more on issues facing the student population, while AAUW is focusing more on the community. ASWI's questions are specifically regarding violence, student issues and race relations.
Argyros expressed most student issues are also community issues — especially because the NAU student body composed approximately 41 percent of Flagstaff's population, as of the 2015 census.
"We want to ask about how [potential] mayors would deal with the growing student population, because it is infinitely growing at this point," said Argyros.
Controversial topics, such as The Hub and other housing plans, are most likely going to be central to the discussion.
Sophomore Sarah Lydford, the ASWI vice president, is studying global sustainability with a minor in ethnic studies and Spanish. She expressed how some NAU students need to be more aware of the university's effect on the greater Flagstaff area.
"As far as issues in the Flagstaff community … I remember bringing up The Hub with a group of students, and they didn't know what I was talking about," Lydford said. "I think there is something to be said for bridging the gap between student and community issues."
Both Argyros and Lydford agree the Flagstaff City Nuisance Party Ordinance, which went into effect during the summer of 2015, has created tension between students and other Flagstaff community members. They hope the forum will illuminate how the candidates hope to reach out to both communities.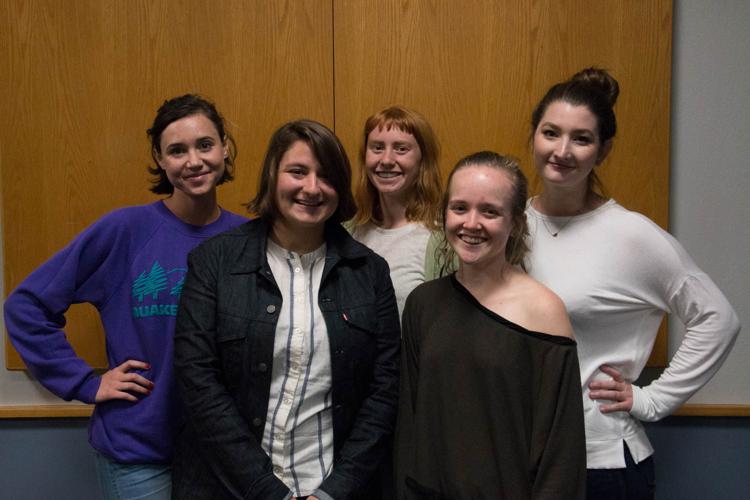 ASWI and AAUW hope to also bring up race relations in Flagstaff at the forum, particularly in regard to the city's adjacency to both the Navajo and Hopi Reservations.
A number of protests in Flagstaff in the past year have brought up issues regarding police violence — particularly toward indigenous groups and minorities. One of the more recent protests centered on the death of Loreal Tsingine, a 27-year-old Navajo woman, who was killed by Austin Shipley, a Winslow police officer on March 27. At protests like these, there is often a sense of animosity between police officers and protesters.
"We would like to focus on protesting about different issues and how the [potential mayors] would sort of deal with that in light of what is going on in our nation," Argyros said. "Race relations in the United States right now, as a national conversation, is a touchy topic."
 Argyros emphasized the importance of young people voting, in both local and federal elections.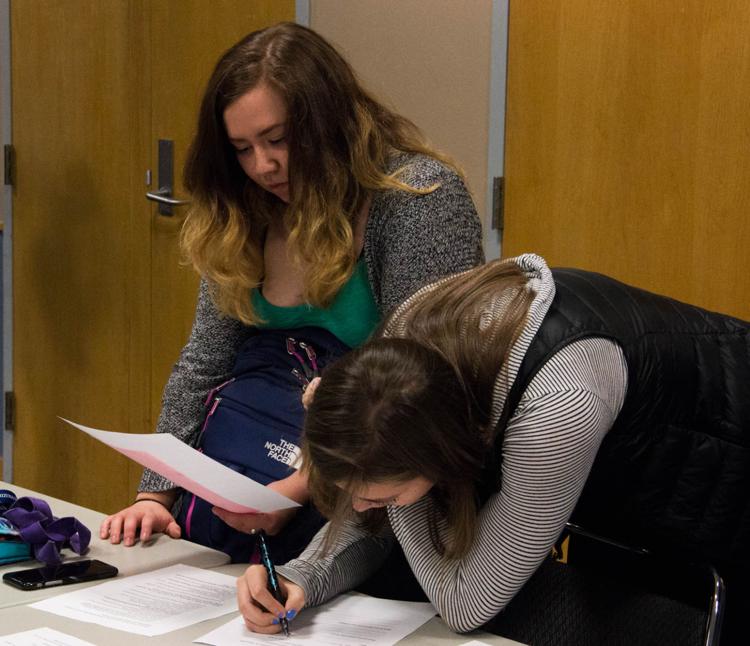 "Register to vote — that is obviously a huge issue," Argyros said. "Take the time out to vote and getting yourself informed on the issues you are voting on. There is fun stuff you can do, like attending debate parties."
 According to the Pew Research Center, millennials have the lowest voting turn-out of any age group. The study defined millennials as those between the ages of 18 and 35. Different organizations on campus, such as the Arizona Public Interest Research Group Education Fund, have provided voter registration services to try to increase student political participation.
While the questions driving the forum definitely center on women and minority issues, the club intends to keep the conversation broad enough to encompass the greater student population. 
"I am definitely interested to hear what both candidates have to say," said Maggie Wright, a senior studying visual communication. 
The upcoming forum is another opportunity to learn about the policy platforms of the mayoral candidates. Ballots will be cast in the General Election Nov. 8.
Associated Students for Women's Issues