Despite the campus-wide ban on tobacco products and smokeless nicotine products that started summer 2016, tobacco use on campus is still an ongoing issue. It is not uncommon to find cigarette butts around campus and even in the Citizens Cemetery, which borders campus on South San Francisco Street.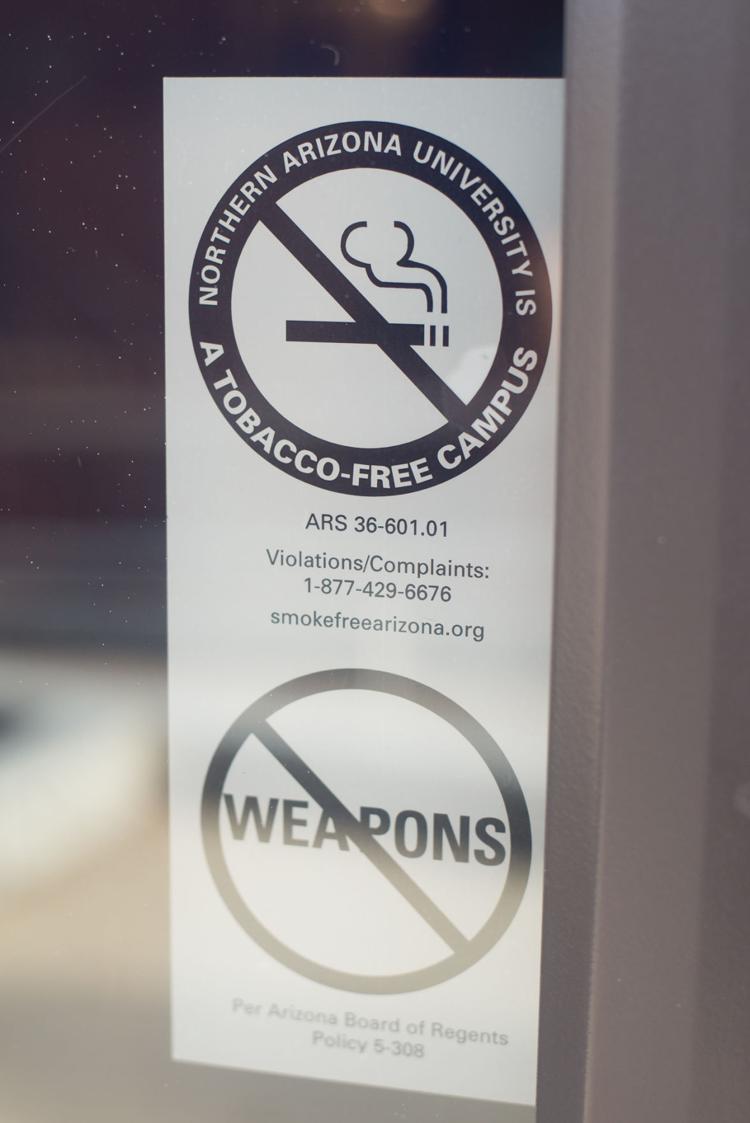 Promise West, sophomore criminal justice and applied indigenous studies major, also works for NAU Facility Services. She recently found a note criticizing people for leaving cigarette butts on the grounds after smoking.
"We clean up cigarette butts all the time, but today that note was there. I mean people are always going to break the rules, but if you're going to do it I feel like you should clean up after yourself," said West. "It was upsetting to see that people really just throw their cigarettes on the ground just to spite people that are trying to enforce the rules."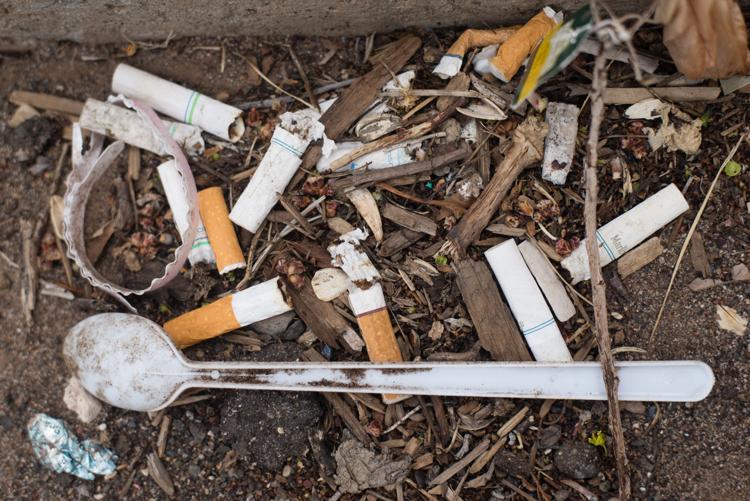 West also said she thinks NAU needs to do a better job of enforcing the campus tobacco ban.
"They know where people smoke and claim to be a tobacco-free campus, but why are there piles of cigarette butts that end up everywhere by the end of the day?" West said.
The decision for NAU's tobacco ban came after various student groups pushed for NAU to improve its health conditions for students.
"The official policy, no cigarettes, e-cigarettes, hookah, chew, dip, snuff, cigars, pipes or vaporizers may be used on campus at any time. This extends to private vehicles while on campus and private residences that are on university property," according to a fall 2015 article in The Lumberjack.
The purpose of the university's tobacco policy is to create a healthier working and learning environment free of tobacco and second-hand smoke. It also prohibits the use of tobacco on all NAU properties and in all NAU vehicles. While not part of NAU's campus, Citizens Cemetery shares the South San Francisco Street and Mountain View Drive borders with campus. It is easily accessible to the students, faculty, staff and visitors who are on campus and is approximately a two-minute walk from the NAU bookstore.
"You would think that once we went smoke-free that the cigarette butt problem would have gotten better," NAU professor Rachel Tso said.
Another problem that arises with the debris of cigarette butts is the wildlife that surrounds the NAU's campus. With a campus surrounded by ponderosa pines, there is more of a chance of small animals digesting these toxic chemicals. There is also a chance of a wildfire if cigarettes are not disposed of or put out properly.
"Ponderosa pine forests are extremely well adapted to, and dependent upon, frequent low-intensity wildfires, but they are extremely vulnerable to high intensity fire events," according to the Wildland-Urban Interface Code Adoption.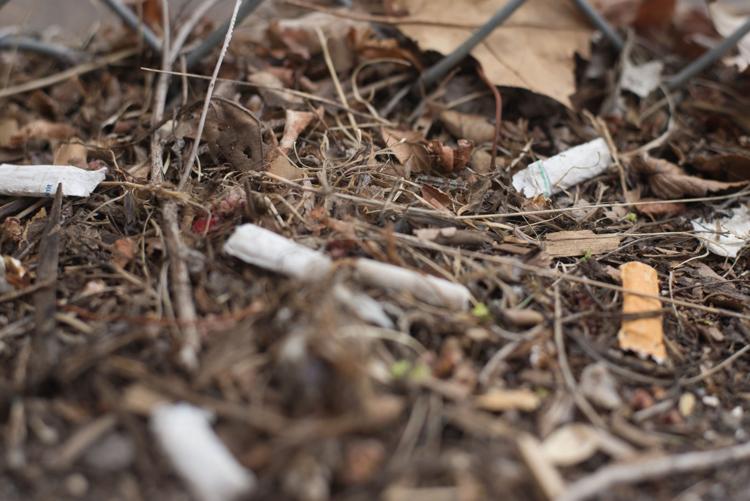 Some students around campus have also been vocal about seeing the waste of tobacco products and have even left notes.
Tso expressed her issues with not only seeing the litter on campus, but litter in the cemetery as well.
"Part of my big issue is that my son is buried in that cemetery, and I go into that cemetery a lot, and it is sacred," said Tso. "It is as sacred as you can get."
Tso also said prior to the ban of tobacco on campus, there used to be areas for smokers to put their cigarette butts. Those have since been removed to discourage smoking, but people continue to smoke and now there is no place for people to put their cigarette butts — save the ground.
Tso said before the new policy the amount of litter compiled of cigarette butts was not as common. Now students and other people near campus are looking for less-conspicuous places to smoke, and one of those places is the cemetery located just off campus.
Tso introduced the idea of NAU placing cigarette urns at the entrances of the campus, so that if people do smoke they will be encouraged to do it off campus and dispose of the waste prior to stepping on the property.
"As noted in the enforcement section of that site; all members of the university community share the responsibility of adhering to, enforcing and educating others about the tobacco-free policy. That same statement applies to littering," said NAU's spokesperson Kimberly Ott.