On Jan. 20, 2017, President Donald Trump took the oath of office, and one year later, Jan. 30, he gave his first State of the Union Address. With all the changes that come with a new president, one of those is the new environmental policies that have come into effect.
One way that the United States has changed in terms of its environmental standpoint is that climate change has been dropped from the list of national security threats.
Although the issue was declared as a growing threat in 2015 by the Obama administration, the new stance is that climate change does not pose a risk to the security of the nation, and it has been relegated to the back-burner of U.S. energy policy.
As Trump began his presidency, he was never a big believer of climate change and has made that known through a variety of tweets and policy decisions.
Helping with the decision to terminate climate change from national security threats was Environmental Protection Agency Administrator Scott Pruitt, who was nominated by Trump and confirmed by the Senate in February 2017. Before heading the EPA, Pruitt was Oklahoma's Attorney General — and sued the EPA 14 times during his time as AG.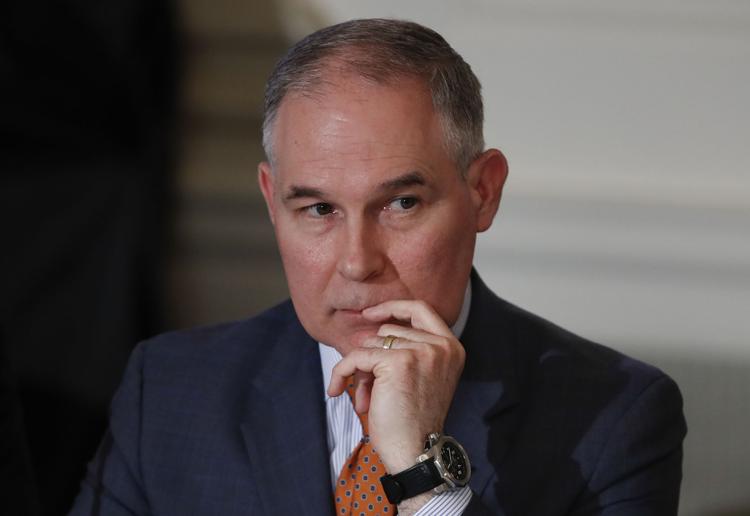 After being nominated by then President-elect Trump, Pruitt said in a press conference, "I intend to run this agency in a way that fosters both responsible protection of the environment and freedom for American businesses."  
More recently, Trump has moved to reverse Obama-era policy regarding federally protected lands. Trump scaled back on a few national monuments, including the Bears Ears National Monument in Utah. The monument currently sits on 1.35 million acres of land and is to be shrunk to 228,337 acres and split up into two different sections. One of Obama's parting actions was to expand the acreage of land that was protected in Bears Ears.
Another monument to be changed, also in Utah, is the Grand Staircase-Escalante National Monument, which was originally created by former President Bill Clinton. This particular monument will be split into three sections and reduced from 1.9 million acres to about 1 million. Both of these rollbacks were made during a speech given by Trump Dec. 4, 2017, in Utah.
According to Trump, the objective behind this particular project is to open the land for oil and natural gas extraction. Trump thought that, by reversing some of these monuments, it would restore some of the natural land back to its citizens. Trump's environmental policy has been one of de-regulation.
According to CNN, in addition to Bears Ears and Grand Staircase, Trump's administration is currently having more than two dozen other monuments reviewed to see if there is action he can take. Ryan Zinke is the U.S. Secretary of the Interior, and in April 2017, started reviewing these monuments to see if any could be shrunk in size.
"I do believe that what was driving the scaling back of Bears Ears was the desire to allow those lands to be available for mining and oil and gas extraction," said James Allen, NAU forestry program executive director. "I also believe that there are larger state's rights issues that were at play. Utah is one of the Western states that has been most interested in transferring some federal lands to the state and maybe ultimately into private hands."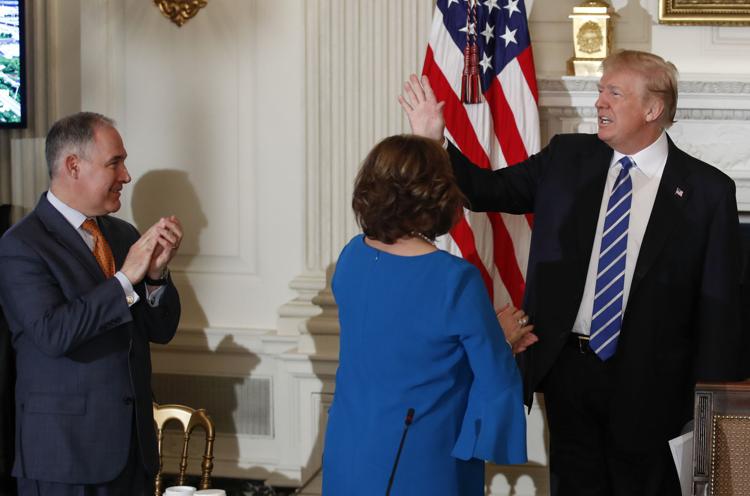 Although many people are in favor of the idea of this change for reasons believed to benefit the environment, other groups have expressed frustration and opposition to the administration's environmental policies.
Five Native American tribes: The Hopi, Zuni, Ute Mountain Ute, the Navajo Nation and the Ute Indian tribes, as well as conservation groups, sued the Trump administration. Their reason being that specific land in which some of these monuments reside is sacred and should not be toyed with.
"It's a very sensitive subject with some people, and one always has to be careful about that," said Chuck Wallum, adjunct faculty at Pima Community College. "Although it's a thought, one specifically that could possibly affect our land and environment in a positive way, you have to be so careful because certain people can view some of these areas as important and something that shouldn't be tampered with. I believe compromise can be reached, but it is something that should not be taken lightly."
This specific notion of Trump's is one that has stood out in the past year. According to CNN, Trump noted that his decision was partly made to "reverse federal overreach and restore rights of this land to citizens."
With the environmental changes occurring this past year, there are a few that could affect environmental matters in Flagstaff.
Allen said, because the changes in environmental policies have come so fast this year, unless you closely follow the policy changes, it can be difficult to know what has actually been changed and what has just been proposed or is under review.
It is hard to note exactly how Flagstaff could be impacted, but one of the possible changes Flagstaff could see would be in uranium mining.
"In the short term, Flagstaff may be most affected by decreases in federal funding for environmental protection programs and for research done by NAU faculty. Mining in this region could also increase, which conceivably could impact things like water quality and outdoor recreation," Allen said.