By Peggy Packer
I remember almost too clearly what I felt like walking into the newsroom — which was still called the Student Media Center at the time — the second week of my freshman year. I was nervous and, oddly enough, a little intimidated. But above all other things, I was overwhelmed with excitement.
My very first article was a controversial opinion piece, and The Lumberjack didn't shy away from it. I had finally found an outlet where I could make my voice heard, instead of just talking to myself all the time.
Fast-forward almost three years later, and here I am — the editor of the section that stole my heart on day one.
I have had the privilege of leading extremely talented writers, becoming a better writer myself and doing it alongside a group of people I grew to care about so much.
If you sat in on an edboard meeting on a Monday morning, you would see an interesting group of people who are all so different in a thousand ways but all have one similar passion.
This publication has given my inspiration and motivation when I couldn't find it myself. This publication has given me more knowledge than I could have imagined. This publication gave me one of the best friends, and assistants, I could have asked for.
To think I could ever pay back The Lumberjack for everything it's given me these past three years would be absurd. I am forever grateful for this experience, for my writers, my editorial board and friends. To say that saying goodbye is bittersweet would be an understatement.
How do you say goodbye to the best part of your college experience? It's tough.
But my journey on The Lumberjack editorial board has run its course, and I don't regret a second of it.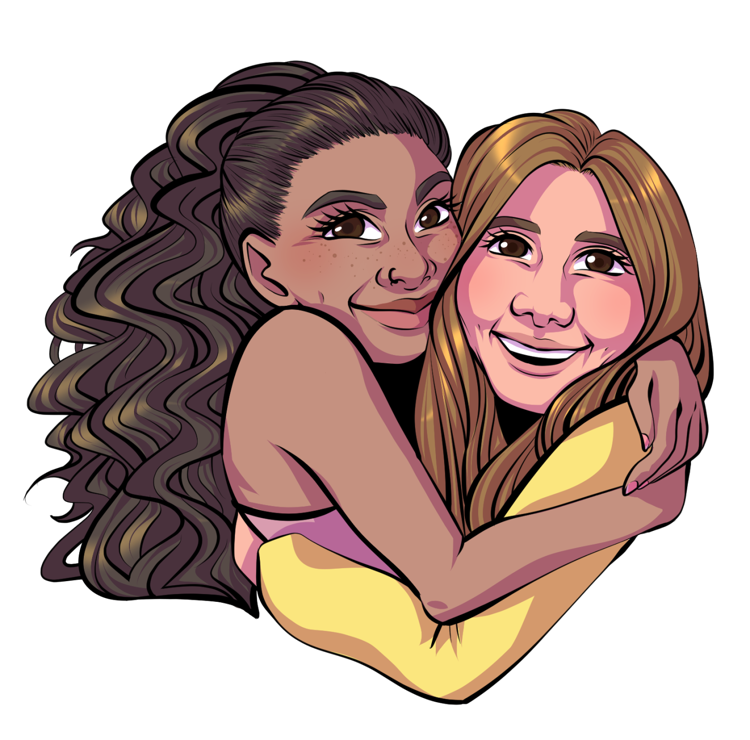 By Maria Angulo
As my college ride comes to an end, a sense of accomplishment is what is left behind. My dream was always to attend college in the United States, and with commencement so close, I still cannot believe I made it.
As I am writing this, I feel like this is my Oscars speech ­— I want to thank everyone who helped me get here. 
Because if something is clear to me, it is that I didn't do it alone.
So, I want to be able to express my gratitude to everyone who has supported me.
Starting with my family who have been part of this dream since I was a kid and never doubted me and supported my decisions. To my friends who have become family, and have had to endure all my ups and downs. To my advisor Mary Solomon, who saw me having a meltdown my first day at NAU, I don't know if I would be here without you.
Lastly, to everyone at The Lumberjack, being part of the editorial team was a dream come true, and I have learned so much from everyone, but especially from Peggy Packer. To her, I will always be grateful for taking a chance on me and giving me the opportunity to be her assistant, but she has also become one of my closest friends.
This was my American dream, as cheesy as it sounds, and now it's finally complete. This, however, has not been easy, but anything worth doing takes work — hard work.
As this experience comes to an end, I look forward to what is next. Even though the unknown is very scary, I am as ready as I can be.
NAU will always have a place in my heart, and for all the people that have been a part of it, I am truly grateful.
Muchas gracias a todos!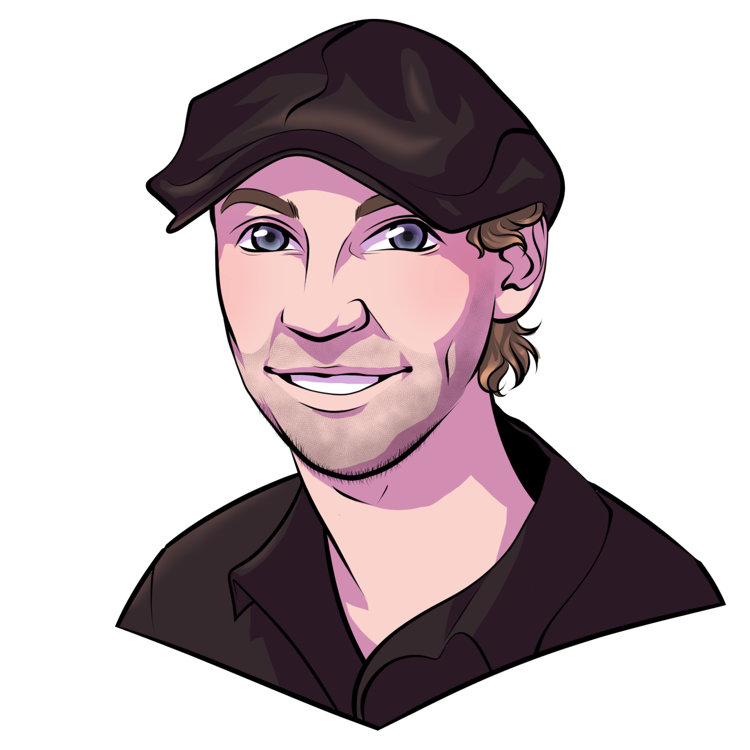 By Matthew Strissel
So here we are. Graduation. To be honest, when I began this journey three years ago, this moment seemed almost impossibly far away. I thought I had all the time in the world to do all the things I wanted to in and around Flagstaff. I planned to climb to the top of Mount Humphrey's — didn't happen. I planned to hike the Grand Canyon rim to rim — didn't happen. I planned to do so many things, but as John Lennon once wrote, "Life is what happens while you're busy making other plans."
One thing I have learned during my time here is that you cannot dwell on the things you wish you had done, and you should focus on the things you have accomplished. I did get to see the Grand Canyon, even if I didn't hike it. I did get to "stand on a corner in Winslow, Arizona," which was on my bucket list. Moving forward, I encourage all of you, dear readers, to focus on your accomplishments and not forget your failures, but learn and become a better person because of them.
I am eternally grateful for everyone who has helped me along my journey. I know for a fact that I could not have accomplished my dream of graduating and becoming Editor-in-Chief without their help. I cannot tell you how much I have missed being home in Montana. But everyone on The Lumberjack, my advisers, professors and classmates in both the photography and journalism departments have truly become my family and made my life one thousand times easer. I am going to miss you all so much.
For now, farewell Flagstaff. This isn't goodbye forever. It's "until we meet again."
I'm listening to "See You When I See You" by Jason Boland & The Stragglers.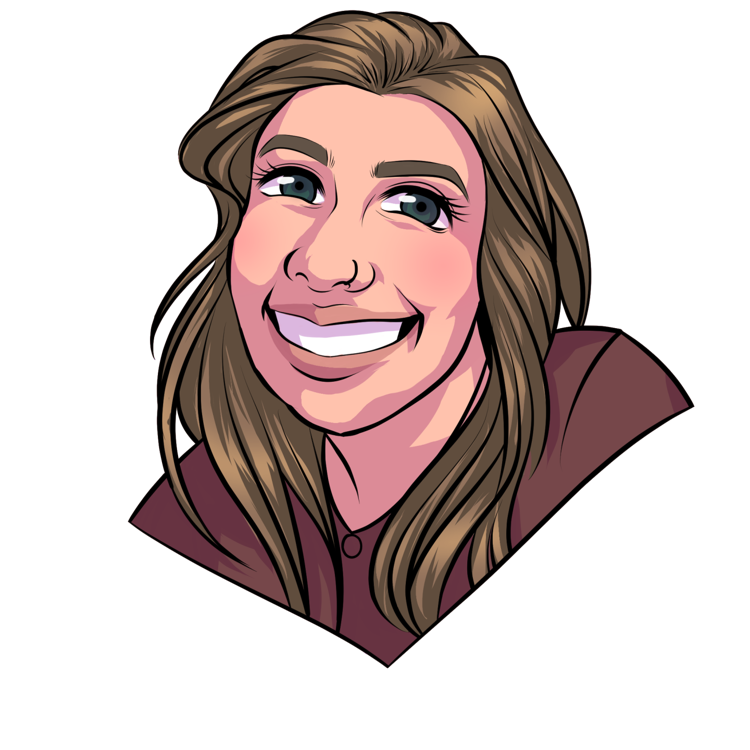 By Ashley Besing 
I feel like this semester has just been building up to a series of "lasts" — my last first day of school, my last day as copy chief for The Lumberjack, my last final. 
Every time I hit one of these milestones I have a bittersweet feeling come over me. It's sad to come to the end of an era, to say my goodbyes to the university I have attended for four years and the organization, The Lumberjack, I have called home for the last two.
However, with these lasts also come new beginnings. I am taking everything I own and moving to a new state where I don't know anyone — unless my cat counts. While that is daunting, I'm ready.
I'm ready to leave my safety net, my home, where I feel safe and comfortable.
These last few moments don't have to be sad. They signify the great times I have had at NAU and The Lumberjack. The friendships I've made and the knowledge I've gained will stick with me forever.
These lasts aren't really lasts — they're just the first moments of my life beginning.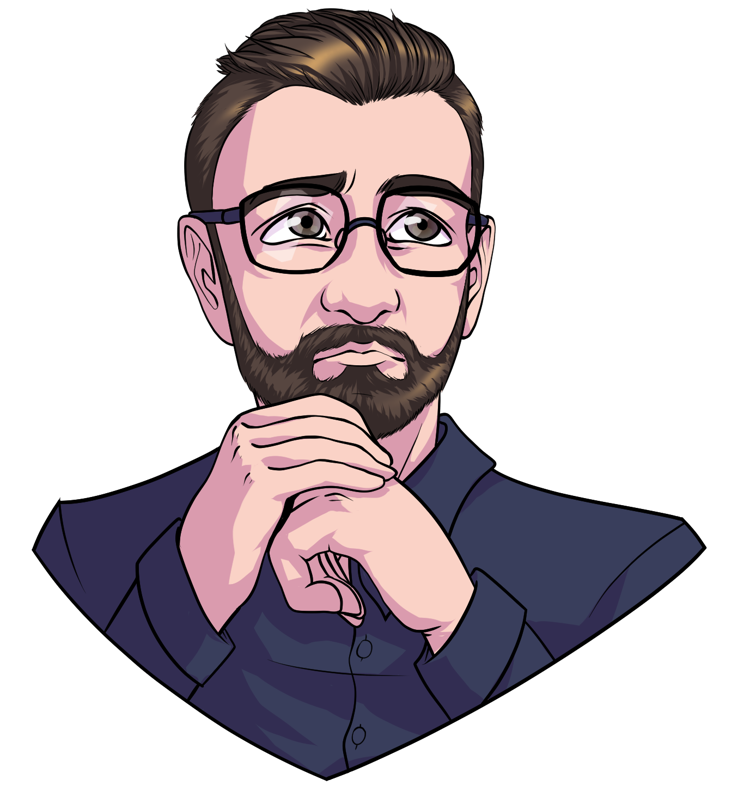 By Conor Sweetman
I've seen these written before. I've even read a few from friends who have moved on to bigger and better things. I've seen their portraits sitting in the paper, looking back at me as I read their final goodbye to our readers. It never hit me as a reality, until writing this, that I would one day be leaving the place that I've called home and the people that I've called family for the past four years.
But here I am. It seems like just the other day that I first arrived at NAU to begin my collegiate career. Inexplicably, that time has come and gone, marked now only by memories of the good times and the bad.
After working for eight semesters for The Lumberjack, I have developed the tendency to mark my time at NAU by major news events that I covered. The 2015 NAU shooting, the 2016 presidential election and the run-up to it, the subsequent fight for free speech and protests against President Trump, campus and local politics, the never-ending breaking news and scores more. One of my final memories marked at this paper is this final goodbye, a rather bittersweet moment. I've always held the belief that when the good times pass they should be celebrated and remembered for happening, not cried over because it's over.
I have been given opportunities that I never would have had elsewhere, and mentors like former Editor-in-Chief Scott Buffon and numerous faculty, too many to name here, have led me to a better understanding of the news, the world we live in and the people I interact with every day. For that, I am eternally grateful.
To my family at The Lumberjack, to my devoted friends, to my parents and extended family, to my dedicated faculty members and to all those that believed in me and helped me during my college tenure, thank you.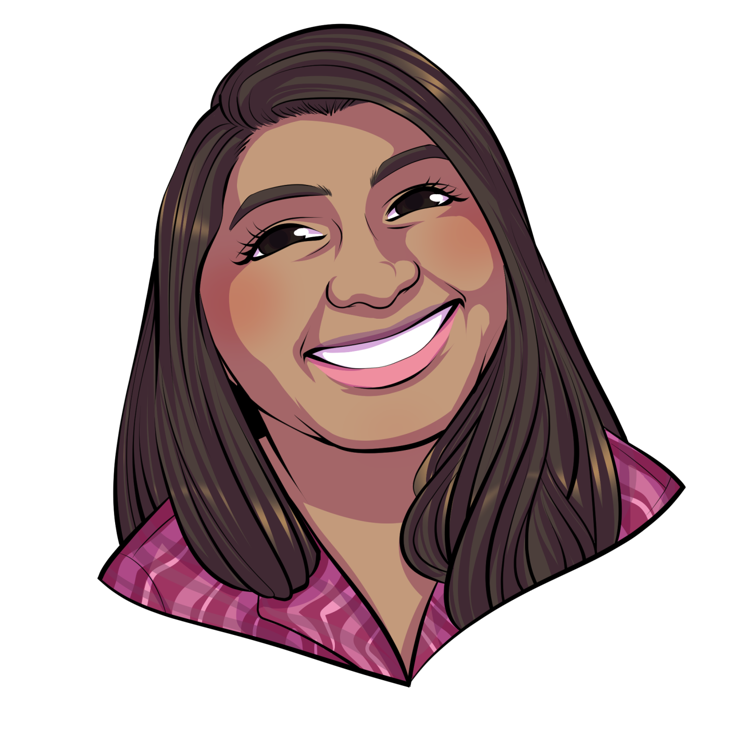 By Ariel Cianfarano
From all of my four years at The Lumberjack, it's hard to put all the experiences and lessons I had within the 300 word limit for this goodbye.
All I can say is that I am so thankful for the opportunities I've had here. It has made me a better reporter, editor and leader.
So, this is my final curtain call, the period at the end of the sentence, the last page of a novel and my final wave goodbye.
Farewell! Adios! Caio!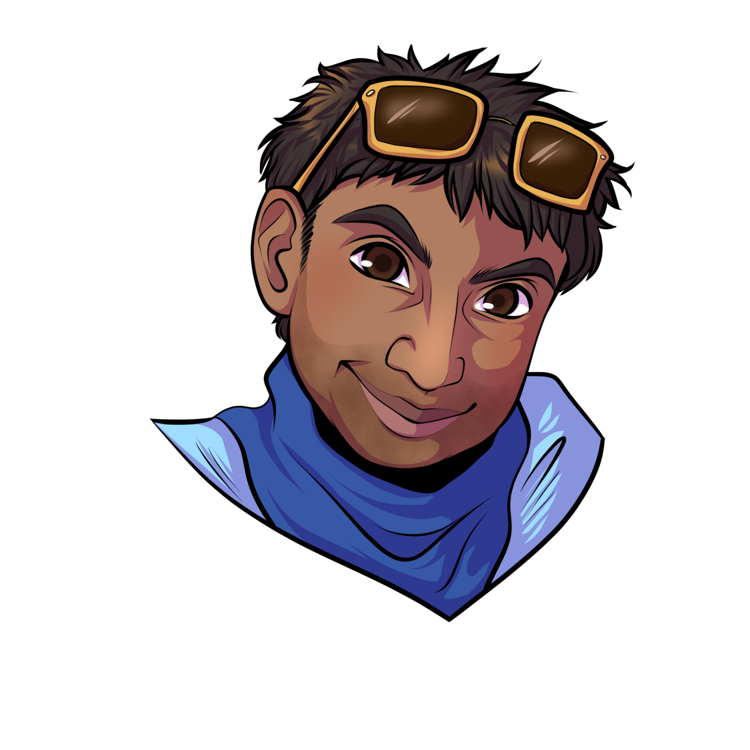 By Pruthvi Khilosia
Whenever I embark on an adventure, I always remember the phrase Imhotep said in The Mummy, "Death is only the beginning." No, I am not dying and I am not planning on bringing a deadly wrath from the dead.
Whenever the sun sets in front of my lounge, I always know that it's only an end of a tiny segment in my life and the day after will be a new adventure.
I have traveled thousands of miles from home, and my time at NAU is the biggest adventure of my life so far. People always ask me why I decided to study abroad ­— why I chose Arizona, and my answer is always, "why not?"
I have always wanted to come to the United States. I wanted to take every opportunity it had to offer. I dreamt, wished and hoped for many years, and finally it happened. Two months in Washington, D.C. in the summer of 2018, and another 11 here in the Wild West. I have been away from home for 13 months and not once have I felt home sick.
Everyone here has made me feel at home, especially my team at The Lumberjack. I am glad that I took on more than I can put on my plate. An assistant editor and illustrator for the paper, a reporter for NAZ Today, a screenwriter for UTV, being able to work on set in Hollywood and just being able to be myself and venture to new places with different people.
I can honestly say this has been a dream come true and I know that this is just the start of another adventure. My home is open to all you wonderful people just as you have opened your doors to me.
I hope I was the light whenever you came across darkness.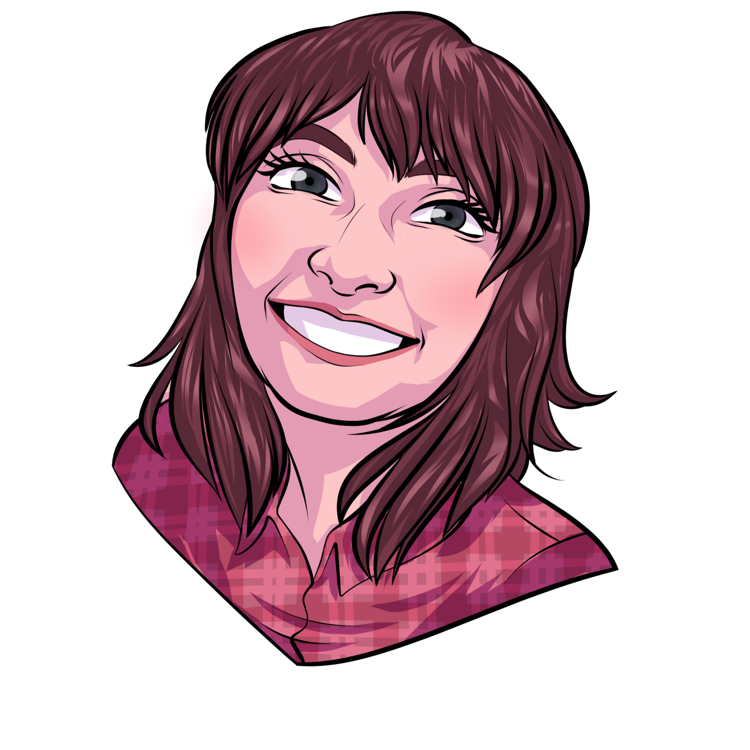 By Katie Dobrydney
Life is strange, isn't it? And to think it all started when I saw a flier in the Performing and Fine Arts Center advertising for illustrators.
Greetings, Lumberjack readers old and new. My name is Katie Dobrydney. I have illustrated for The Lumberjack for the past three years and had the pleasure of serving as the Director of Illustration this past year.
Never in my dreams did I imagine I would enjoy it so much. In fact, I was convinced I was going to hate it when I first joined. Someone telling me what to draw every week? Hello?
And yet, I stuck around. At first, it was just for class credit. Two weeks into my sophomore year, I found myself tip-toeing into the Media Innovation Center and sheepishly asking the first person I saw where the illustrators were. As time passed, I became more and more invested in the work that we do. It's been an honor to watch my section grow, evolve and improve upon the standards set by the illustrators of yesteryear.
At this time, I must extend my sincerest, sappiest thanks to Alanna Secret and Colton Starley. Alanna is the reason I joined The Lumberjack — it was their fliers that caught my eye and piqued my interest. Their work is still buried on JackCentral.org, and it would behoove all of you to check it out.
Colton, where do I begin with you? You were my partner in crime, my supervisor when you were Director of Illustration and, above all, my friend. This section would not be where it is today had you not set the foundation last year, and I could not have done any of this without your help. You are truly the unsung hero of our section.
It's been a pleasure, everyone. 
May you all continue to be brave, stay wild and kick axe.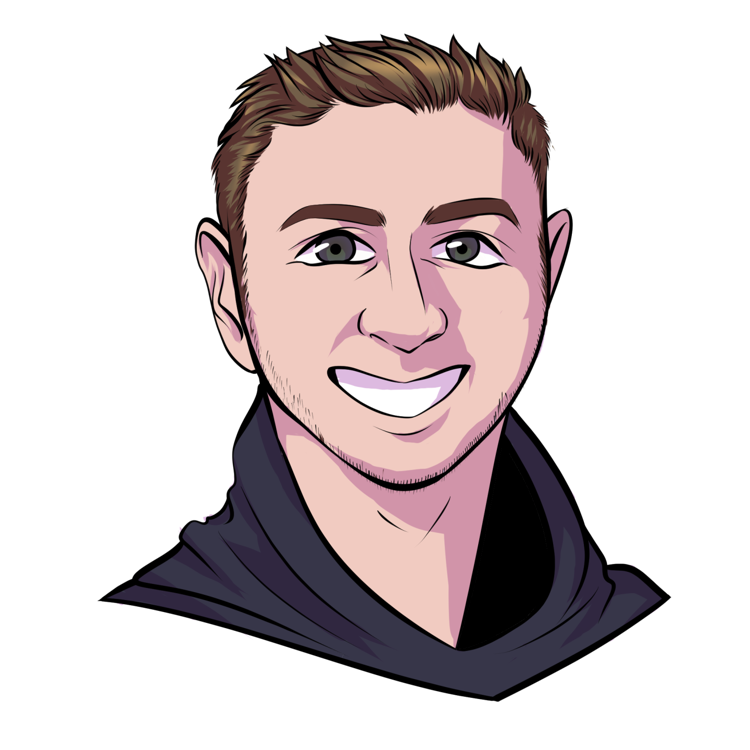 By James Lemarr
I only joined The Lumberjack last semester in fall 2018, but with a full year under my belt, I can honestly say I am very happy I took the opportunity.
Conor Sweetman approached me in spring 2018 and insisted I apply for the Director of Multimedia position, with only one night to think about. It took me all of 20 minutes to determine whether I should do it, but I'm glad I did.
For the past few years, I have been working solely with the TV side of the Media Innovation Center at NAZ Today. But I always wondered what it was like on the other side of the room. Conor and I would chat every now and then about The Lumberjack side and what he was up to over there.
On more than one occasion I would sneak over and steal chips and salsa when no one was paying attention. But then I joined and was immersed in the print side of journalism and news, and grew fond of the people who make up the paper. I made some new friends and connections, created a podcast and got my name spread around the MIC a little bit more.
As my final year at NAU comes to a close, I look back and think what it would have been like had I begun my journey with the newspaper instead of television. What would have been different and what would my life be like today?
College life was nothing like what I expected. I transferred here from community college and never had the freshman experience, so I threw myself out there searching for where I thought I fit best. I think the MIC was one of the best decisions I made as a student, and joining The Lumberjack was definitely part of that idea.
By Rylee Flowers
 Recently I read a tweet that said, "Having to spend 13 years with your high school graduating class and only getting four years with your college friends is the biggest scam," and boy were they right.
Now don't get me wrong, I have a handful of friends in my life that I knew before college, and they mean the world to me. Without them, I'm not really sure if I would even be here right now. And I want to thank every single one of them for supporting my endless dreams and always taking my midnight phone calls.
But the people I have met in college have absolutely rocked my world. Every day, they have pushed me to succeed in my field and become a better person overall. Thank you for the exhausting nights of sitting in the newsroom until 1 a.m. and letting me rant while we share a beer on The Mayor's patio.
During my time at The Lumberjack, I have not only been able to practice the craft of journalism, but I have been exposed to a whole new side of storytelling. Being able to capture the life around me and share it with the Flagstaff community, alongside some of the most talented people I know, has been the most fulfilling experience during my college years.
Thank you for bringing me into this crazy family we call The Lumberjack.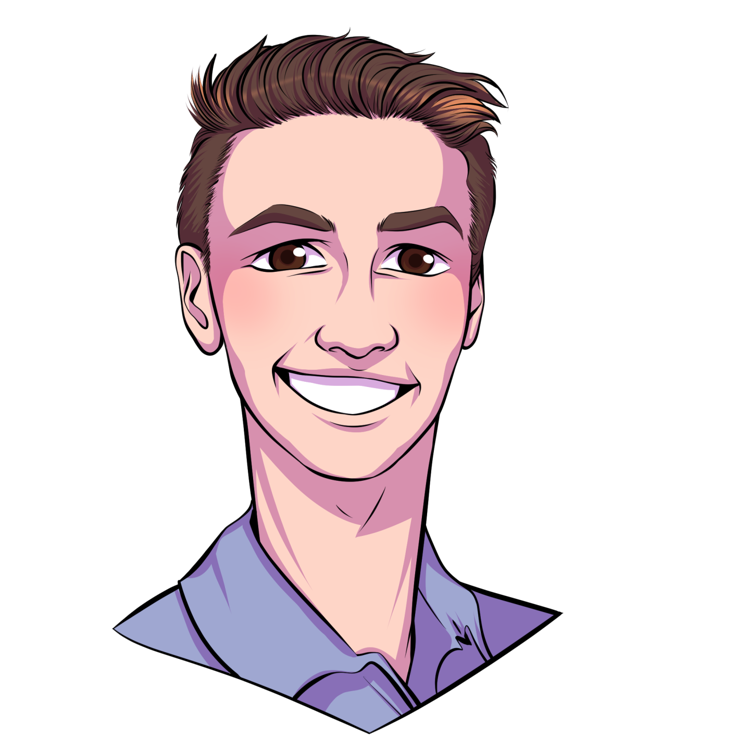 By Colton Starley
Where do I start? Two and a half years is a long time — and yet here I am at the end, and it feels like it's flown by.
I joined the paper as an illustrator with no idea what to expect. It would have been so easy for the staff to just write me off as another newbie and yet they welcomed me, included me and made me feel like I was not only important to the team, but their friend as well. Their support, their friendship and their example helped me grow as an artist and a person. I'm glad I have the pleasure of graduating alongside many of them next week.
Working at The Lumberjack, especially as part of the editing staff, has been one of the most valuable experiences of my college career. The editors, writers, photographers and illustrators alike work so hard — collaborating, taking late nights and early mornings in stride and seeking perfection in everything. The result is not just a great student newspaper, but a newspaper that's great in its own right.
It has been so rewarding to see the Illustration Department grow in size and influence over the course of my time here. So many people have a hand in its success, but none more so than our Director Katie Dobrydney. Her incomparable skill as an artist and her devoted leadership without a doubt made the section what it is today. I am so proud of her, our incredible team of illustrators and the two amazing artists – Maddie Cohen and Aleah Green – who will be taking over the section after we're gone. 
I want to say thank you to everyone who I've had the pleasure of working with. You are the most committed, welcoming and loyal team I've ever been a part of, and I will miss you all so much.