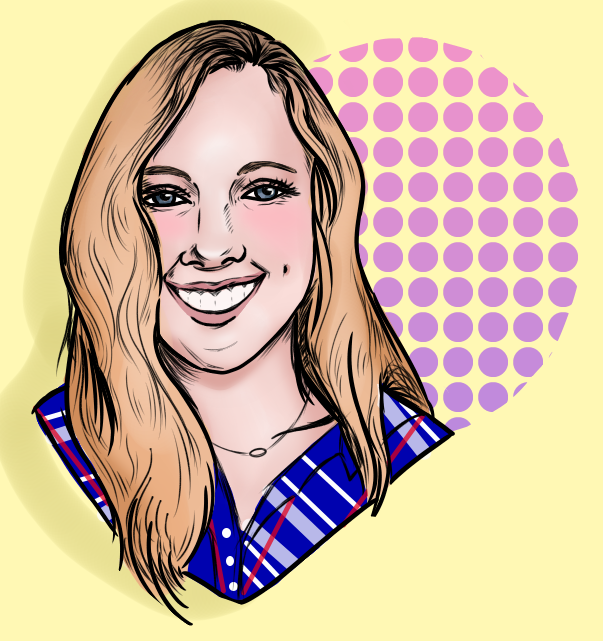 The Lumberjack is like a ballet studio
By Shannon Degrange
I believe my college career officially started with a switch of my major in my sophomore year. I began to realize numbers, accounting and economics were not passions of mine. This was the largest life lesson I learned throughout college. If something doesn't inspire you to get up out of bed in the morning, then it's not worth doing.
I switched to strategic communication and had my first 8 a.m. class with the infamous Jerry Thull. Although he called me Sharon all semester, I didn't miss a single class and finally felt the motivation to receive no grade less than perfect. Along came Dr. Janice Sweeter, the most giving individual I have met in my life. Her smile lights up the room, and I am grateful for every opportunity she gave me. Whether it was job interviews or marketing conferences, you name it, she helped where she could. These individuals taught me that passion and dedication lead to great things, so if you love something, run with it.
I still have no clue what I want to be when I grow up. We have to learn to trust our intuition and let that guide us in making the right decisions throughout life. My mom is the biggest cheerleader I have met. If I wanted to become a professional lacrosse player at age 15, she would buy the best equipment and cheer me on. Although I never even made it to the second practice, she still smiled. I consider my dad to be my hype man. Your dreams are his dreams. If you chose to pursue something in life, he is always there to dream up the impossible by your side. My parents and family are my world and I encourage you to let your family be a part of your world, too.
At The Lumberjack, they know me because I like wine. I love the history, art and story behind each bottle. Wine gives me chills and winemakers are like celebrities to me. I hope to pursue a career in wine marketing one day, and I am going to change the industry for the better. David Harpster, the coolest faculty adviser, also loves wine. He may not have known it at the time, but the curiosity he showed in my passion after every Monday meeting would make my day. I am thankful for his kindness and ability to listen to my ongoing rambling about pinot noir.
I always felt like an underdog at The Lumberjack, starting out as a little intern. You have to understand, the Media Innovation Center is like a ballet studio. They move throughout the room as if they are dancing and are all intertwined together. I admire their passion and love for journalism and I am grateful to have known these wonderfully talented people. Once you learn to dance with them, you understand the diligence this career requires. If you miss a step, do not fret, they are there to pick you up and inspire you to keep going.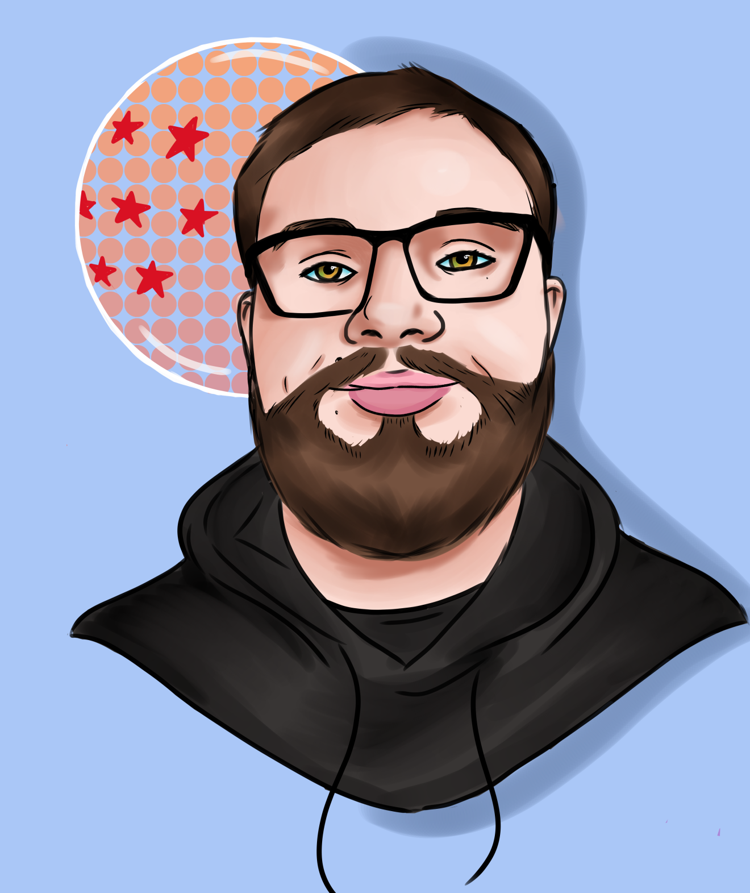 Thanks for four years
By Morgan Fisher
It is one thing to think you're passionate about your major, mine being journalism, and another to really feel it. After my four years at NAU, I am so happy to report that I feel that passion. It is all because of the people I have met over the years here. In this goodbye, I just want to say my thanks.
I started at The Lumberjack at the beginning of my junior year, and my only regret is that I didn't start sooner. I have worked with the most inspiring people that amaze me every day, and I am so thankful to learn from them all while I was here. But above all, the photo section of the paper has been my home, and I feel I owe them the most thanks.
Taylor Mahoney, photography's faculty adviser, has helped me grow so much in such a short amount of time. I went in knowing nothing, and thanks to his feedback, I was able to become prouder of my work and better enjoy shooting. Bess Valdez has invaluably worked alongside me for so long that it is going to be hard to get by without her. Shannon Swain and Michael Patacsil are the best photographers I know, and I strive to be as good as them some day. Our section is amazing, and I can't wait to see where it goes next.
My family doesn't really understand the type of work that I want to go into. They never have and probably never will. However, they have always supported me as long as I was confident and happy. They have been the backbone to my entire journey, and I am so thankful that they have been with me every step of the way. I wish my grandma was here to see her first grandson graduate, but I am still happy to know that I would have have made her proud, and that my family will always be there for me.
I don't know what I would do without my friends, and I am so thankful they have been making me laugh and smile consistently over the years. They have opened up whole new worlds to me that I never thought I would be lucky enough to be part of. I have had the best friend and roommate I could have asked for, and I will leave with so many stories thanks to our experiences together. My girlfriend has been amazing and makes me a better person every day. Thank you all. I can't wait to see where we end up next. No matter what, I know the fun won't end here!
It is so hard to wrap up fours years effectively! I wish everyone luck with whatever they choose to do in the rest for their college careers and beyond. As my final goodbye, I just want to say to everyone mentioned here and those who I couldn't fit but equally appreciate, thank you for everything. I am forever grateful.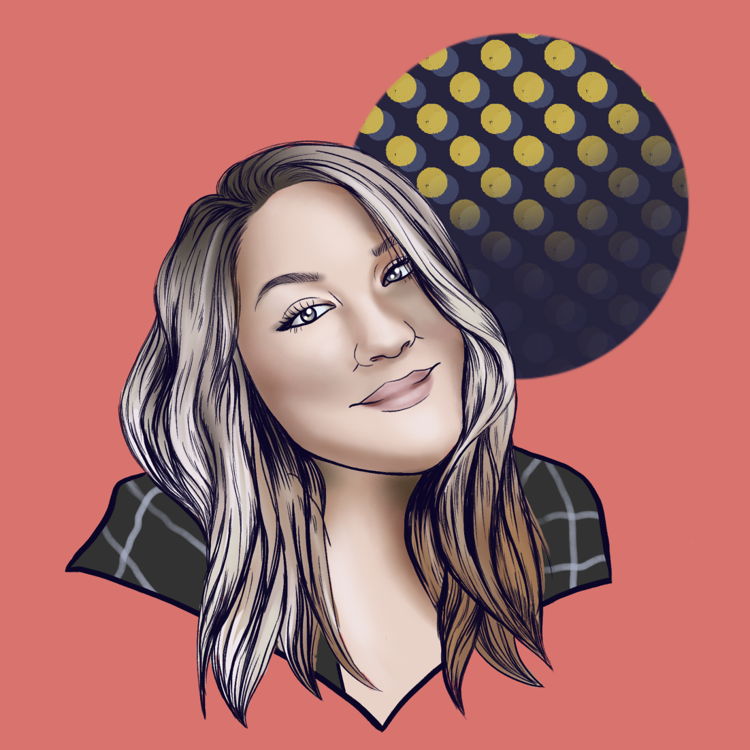 And to all, be well
By: Bailey Helton
All I can think about is the song "Toes" by Zac Brown Band. Something about the phrase "Adiós and vaya con Dios / Going home now to stay" seems so fitting. For the last 16 years I have looked forward to the next phase — the next grade level, the next first day, the next team practice. Life has always revolved around blissful anticipation. This time it is different.
I could go on and on about my feeling toward #adulting and what life will be like now that I'm not going to have school to look forward to. Instead, I want to reflect.
NAU has given me so much. I have gotten to live out my Rory Gilmore dream as my college newspaper's editor-in-chief. I was also given so many life-changing relationships.
To professor Rory Faust, thank you for always believing in me. You have always encouraged me and have never doubted me. I wouldn't have accomplished all that I have, if it weren't for you.
To my other professors: David Harpster, Mary Tolan, Jenny Swanson, Annette McGivney and Cindy Catizone, thank you for challenging me. If it weren't for your constant pushes and high expectations, I would not have learned and developed as much as I did.
To my classmates, thanks for doing this with me. Over these last four years, we have learned so much from one another. We have one-upped and cheered on one another during our most successful moments.
Having the opportunity to be the editor-in-chief of The Lumberjack and station manager of KJACK Radio has been unreal. I never thought in a million years, this would be attainable. The Lumberjack has taught me so much. I didn't learn simply how to write, photograph or edit an article. I learned how to lead. This program, this paper, taught me the importance of differences. Over the last two years, I have learned how important it is to stay open-minded. I have learned that journalism is the heart of the world. I know, so dramatic, but it's true. Even in the midst of a pandemic, the world is revolving around journalists. The world is looking to us for information and for assurance.
Here's my message to us, the aspiring journalists: Never stop searching for the truth. Always go with your gut and always lead and write with dignity. Never look at our job as something invaluable. We are valuable and essential to our community. We will get things wrong and we will get hate comments, but never let that get you down. Never put yourself in a box, try everything and every beat.
Although I cannot say goodbye in person, to the editors at The Lumberjack, you will do great things and I can't wait till we meet again.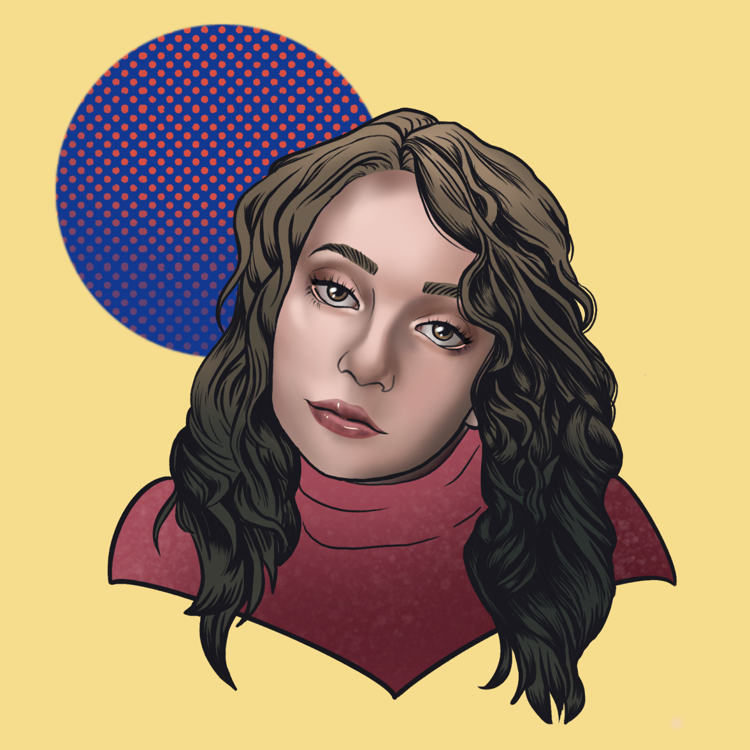 I guess this is goodbye
By Shannon Swain
It feels wrong even trying to say goodbye. In my entire college career, I never expected a student newspaper to be the most important part. When I joined The Lumberjack as a photographer, I was so far behind.
Most people came in with at least a year or more of experience, I barely had six months. I almost quit after two weeks and I didn't think I was cut out for being a photographer for a student paper. It turned out, I just needed to go for it. After a year and a half, I became Director of Photography. If you were around for those days, you probably knew a very fierce and unapologetic Shannon.
The Lumberjack gave me so much because I decided to stick with it. My photography excelled, I became more confident, I fell in love, I gained opportunities that I wouldn't have otherwise and I found this little family that I love so much. It feels wrong writing this after all of that. It isn't like I feel incomplete or anything, I just don't think it's right to say goodbye to a place that has embedded itself in who I've become.
I owe so much to this publication. I guess the best way to say it is that I'm grateful. I'm so thankful I've had The Lumberjack and I'm thankful it's been part of my journey.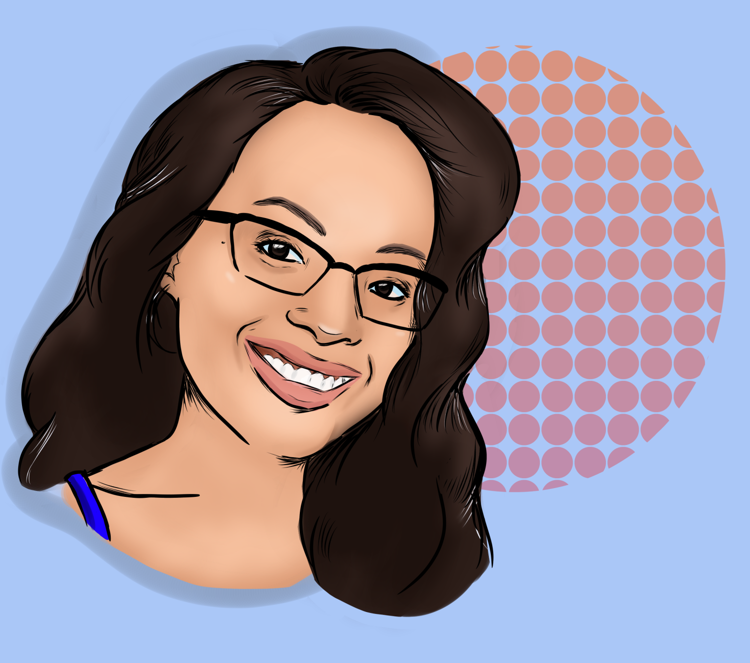 The end to an amazing chapter
By Ray Anne Galzote
When I first got to NAU, I had no idea what The Lumberjack was. I had no idea what I wanted to do, what I liked or who I wanted to be. Four years ago feels so far from now, but so quickly has it passed by. Graduation and the real world are closer to me than my freshman orientation.
During that first year, I never knew that I'd enjoy journalism so much, nor did I think that I'd have a chance to be a part of The Lumberjack. But when I joined, my life unexpectedly took a turn that changed my college career.
I am, and will be, endlessly grateful for everyone I've met during my time at The Lumberjack and all the experiences I've gone through.
When I first started in journalism, I didn't think I'd be good enough. I didn't know if I would love it enough to want to do it for the rest of my life. I was unsure if I would be motivated or inspired enough to pursue it. But through The Lumberjack, all my fears and uncertainties disappeared. There was never a moment where I questioned what I was doing or wished I was doing something else.
Finally, I will always be thankful to my family and friends who have supported and uplifted me within the last four years. I never expected to have such a meaningful and memorable four years 2,940 miles away from my home in Hawaii. With their support, I was able to find who I was and what I loved at NAU, and I've learned one of the most important lessons of my life.
Life is fickle and sometimes our expectations change. What we least expect may turn out to be what is best for us. One day we will all find what what we're meant to do, what we love and who we're meant to be. I don't know what the next four years after graduation holds, but I'm certain that everything will be OK.
A hui hou, until we meet again. Aloha and goodbye.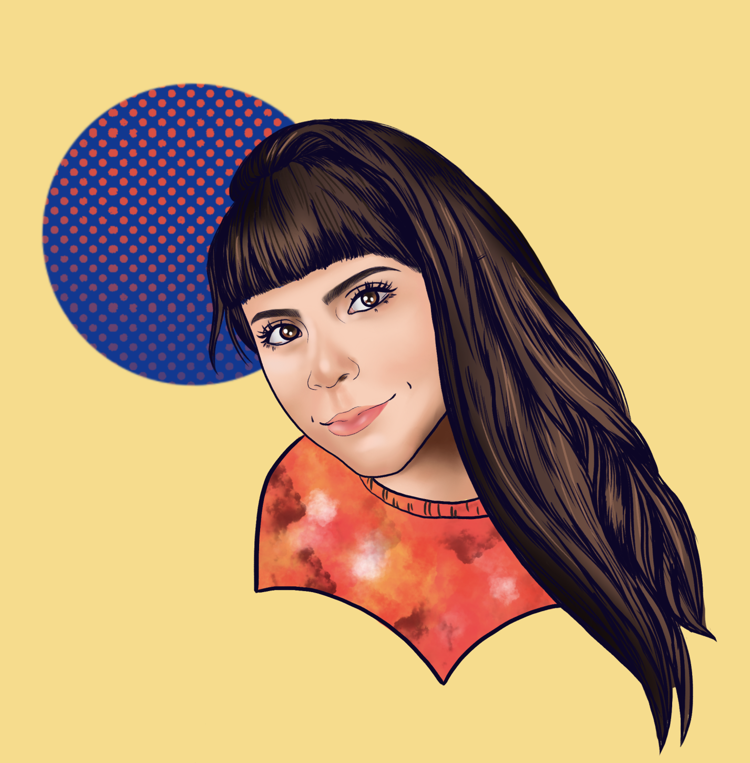 An ode to the Media Innovation Center
By Bella Valenzuela
I am not a writer, editor, illustrator or photographer. I am a merchandising student who found herself a part of the student newspaper. The Lumberjack may exist in a newsroom full of journalists, but most of all, we exist as a family.
My fellow staffers were not in my classes, nor did I share their interests of grammar, writing or reporting. But, I could put a page together and make it work, and I was respected for it. Perhaps the only thing more unexpected than finding myself working for a newspaper, was the sense of community and purpose I found at The Lumberjack.
I spent hundreds of hours in the Media Innovation Center (MIC) joking with friends, filing advertisements and working on my capstone project. To many, the MIC may appear unapproachable and reserved for students working in student media. In my experience, it is quite the opposite. There is not a single place on campus I'd rather eat lunch, work on homework or hang out between classes.
I cannot be more grateful for the opportunity The Lumberjack has provided me. While my time here may have been unexpected, it could not have been more appreciated. I'm going to especially miss the small community of student journalists who welcomed me with open arms.
I may never work in a newsroom again, but I will forever cherish the memories I made in the MIC. Let my experience serve as a lesson — sometimes, being an outsider isn't such a terrible experience.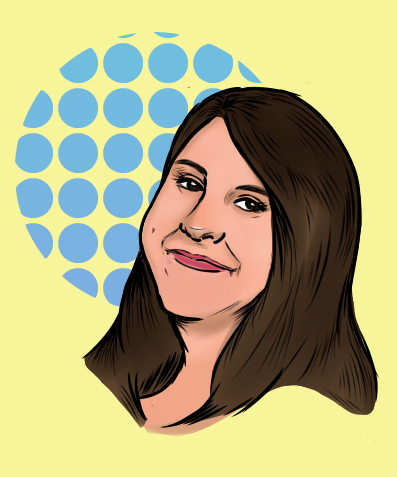 Finding my passion
By Bess Valdez
I spent my first two years after high school at a community college in Phoenix. I switched my major a dozen times. Moving up to Flagstaff, I still was not really sure I knew what I wanted. All I knew was that photography was the direction I wanted to go in.
Walking into NAU's School of Communication on my first day of college, I had no idea what to expect. I knew the upcoming years were going to be exciting, but I did not know I would find somewhere that I felt so at home. During my second week of classes, a friend told me to come check out the open house in the Media Innovation Center (MIC). At the time, I knew nothing about The Lumberjack or journalism in general. I immediately signed up when I learned they had a photography section. I had no idea I would find my true passion through this one meeting.
Within these last three years here I learned more in one semester than I had in all of my classes put together. That is so rewarding and being able to learn more every time I go out on assignment means so much.
The photo section of The Lumberjack soon became my home where I felt like I could be myself. This is where I found my passion working alongside the most talented people I know. I found my confidence in my photo skills because all the positive criticism helped me to grow and know what to improve on. Shannon Swain and Michael Patacsil were two of my first editors while I was a photographer here. I remember sitting in the classroom, wishing I could be as good as them one day. Getting to know them personally showed me that hard work is the key, and I am grateful to call them my friends now. Morgan Fisher has also been one to push me to do better and working alongside him will be something I miss every time I take a photo. But Morgan, do not worry, I will probably still send you stuff to look at.
I did not know what true photojournalism was until Taylor Mahoney became the faculty adviser for The Lumberjack's photography section. His critiques lead me to want to be better each time I submit a photo. Every time I got to shoot, I thought about what Taylor would say about the photo.
One thing I will always remember are the late nights at the MIC. If I was finishing homework or working on photos that needed to be submitted, I always ran into a friendly face. Most of those nights I was ready to go home by 2 a.m., but as soon as a friend showed up I knew my late night would not be so bad. This long living memory of the School of Communication and The Lumberjack will always hold a special place in my heart.
Never 'goodbye,' always 'see you later'
By: Caitlin Burke
If something defined my college experience at NAU, it was being involved in The Lumberjack from my freshman year to my senior year. Memories of the Communication building are what pop into my head when thinking about my college experience as a whole. The many, many hours in the Media Innovation Center during my final year here is something I will also always attribute to my college days, even though at the time, I was wishing our Tuesday edit days would go by way faster. I really took a lot of it for granted. I don't want to give COVID-19 yet another spotlight in this goodbye, but I want to acknowledge that it has made me thankful for the memories I was able to create.
As a young, impressionable freshman writer for Op-Ed, I really looked up to my editors Liz Wendler and Peggy Packer. I always thought they were so accomplished and I wanted to be as put together and innovative as they were during their time here. My sophomore and junior years with Maria Angulo and Peggy as my editors continued those feelings of inspiration and amazement of their accomplishments and how genuinely professional I viewed them as student leaders. I seriously never thought I would have been specifically asked to apply for the Op-Ed editor position after my two years of growing as a writer in the section. I never even considered applying for the job until I was approached. I think I found not only the position intimidating, but my previous editors always seemed so cool that I was intimidated by them as fantastic writers, teachers, peers and mentors. I didn't know that there would be a place like that for me in this team. But, wow, I was so naive to think that. I feel so comfortable with the entire editorial team, I can call most of the editors close friends of mine and I am so pleasantly surprised that I could personally relate to everyone, from both levels of co-workers and friends.
This year on the editorial board has been the most constructive and rewarding experience of my entire college career. I can tell future employers that I have real-world experience in a working newsroom.
I can confidently say that being involved for one year taught me more than all of my journalism classes combined at NAU. Sorry to all my journalism professors, you're all great.
Two people who I would like to shout out for my success here are Bailey Helton and Ryan Dixon. Bailey, you have been the sweetest, nicest, most approachable, inspiring, strong-willed female badass I have had the pleasure to call a boss, a capstone partner and a good friend of mine. Thank you for your constant positivity and for having so much faith in me as a journalist and an editor. I look up to you in so many ways and I am so grateful that you came up to me on that first day of professor Mary Tolan's capstone and asked me to work with you on something so important in our capstone project.
Ryan, you put into context for me what my own contributions to The Lumberjack have been. I would say that I am the type of person to keep a steady work ethic without even realizing if what I am doing matters or is important. I get caught up in the routine of everything without considering the other people around me and how they might view me. You reminded me this year that what I am doing is important. You humbled me many times with your heartfelt compliments, which at the time caught me off-guard since I've never been used to people telling me they look up to me. I can confidently say that what you will do in my shoes as Op-Ed editor is going to be way more important than what I did this year. I am so proud of you, your growth this year as an Op-Ed writer, as an assistant editor and especially your fierce voice as a journalist. You're an amazing person and I can't wait to see what you do.
Being involved in The Lumberjack was the best thing I've ever done. I hope one day out there in the real world, in the scary field that is the news industry, if I ever get a job as a journalist, I will be able to find a group that has a fraction of the passion as The Lumberjack family had this year.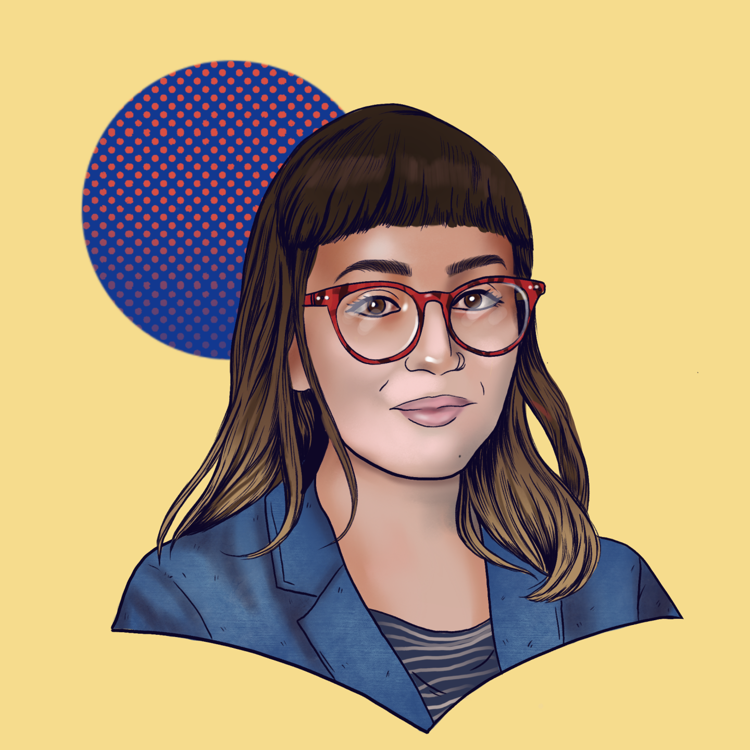 Falling in love with journalism
By Karin Johnson
When I first started at NAU, I was a women's and gender studies (WGS) major. I realized during my freshman year that I didn't know what I was going to do with that degree, so in my second year I changed my major to journalism and kept WGS as my minor. I thought, maybe, I could apply the knowledge I learn in WGS to my journalism work.
I thought journalism might be the path for me when I read "The Underground Girls of Kabul: In Search of a Hidden Resistance in Afghanistan" for my first honors writing class. I was inspired when author and international journalist Jenny Nordberg came to campus to speak. I sat in the front row. I was awestruck by her power and her ability to shine light on a hidden issue.
Now that I've nearly completed the requirements for a bachelor's degree in journalism, I've fallen in love with it even more. I love having the ability to put the spotlight on people and issues I think the public should know about. I love the feeling of power and responsibility I have, which ideally can be shared with the people whose stories I'm telling. I love having deep conversations with people and getting to know them as a person, but also understanding their expertise. I love becoming proficient in a new topic all the time.
Most of all, I love learning. Journalism has allowed me the opportunity to be constantly learning about the world around me.
However, I also understand the limitations of journalism: putting people's words into your own, having to keep your distance from the people you interview, the common lack of reciprocity and how it can often slip into an exploitative endeavor.
But because I am aware of the faults journalism has, I am always working to make it better. How can I make sure that I am staying neutral, yet also making it an equal exchange for those I'm interviewing. How can I make it more accessible to more people. How can I use knowledge for justice.
Now, I head into the world—and honestly, I'm really tired—but I know I'll keep coming back to journalism because it seems the place where my energy can be well spent and can help make the world a better place. One story at a time.