Lumberjacks are not usually known for their ability to run. Chopping wood and growing an impressive beard sounds more like their forte, but in Flagstaff, there is a long and rich history of quick-footed loggers.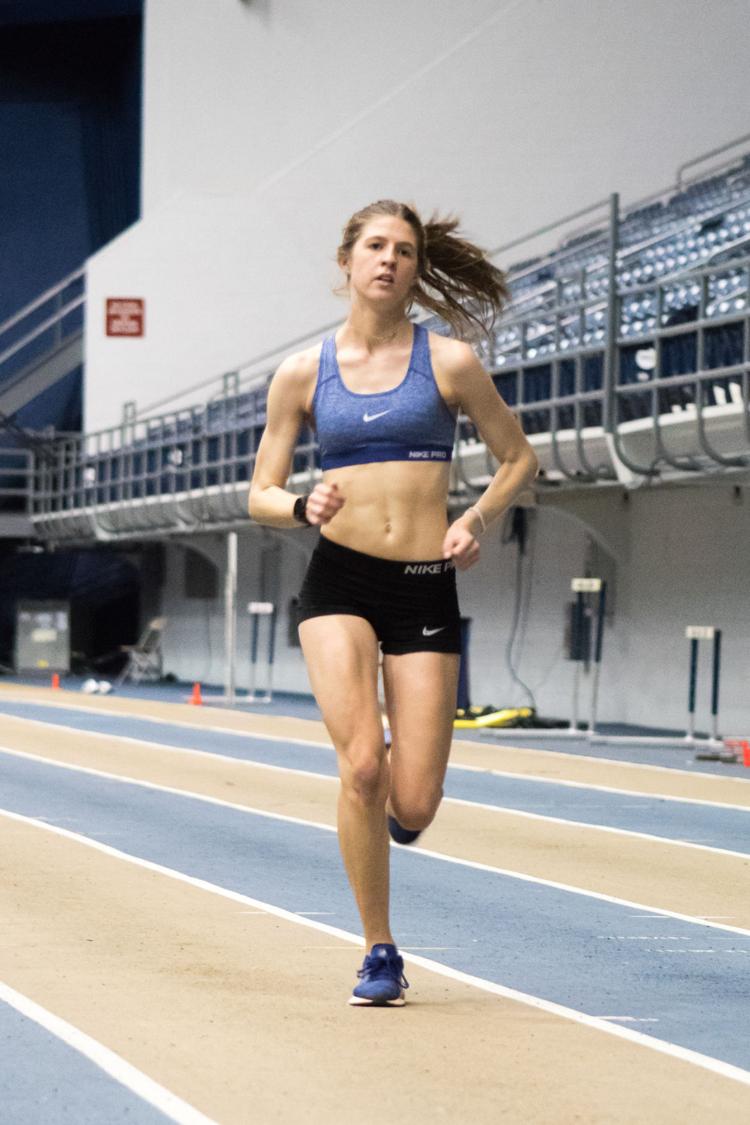 Starting in 1980, NAU built an empire within their men's track and field program. Since then, they have racked up a conference-leading total of 21 Big Sky Indoor Conference Championships, with the latest being captured this past weekend.
The Lumberjacks traveled to Bozeman, Montana to compete in the Brick Breeden Fieldhouse and emerged victorious after posting 178.5 team points, en route to a Big Sky Conference record of eight consecutive titles.
It was a collective effort across the board, but junior Blaise Ferro was awarded the 2019 Big Sky Indoor Men's Most Valuable Athlete. Ferro won the men's 3000-meter race, clocking in at 8:28.90. Senior Peter Lomong finished in second place with a time of 8:32.98. Lomong, who is originally from South Sudan, has had plenty of success in his collegiate career. He approaches each meet with routine preparation to honor his team.
"For me, it's the same mindset as always. My goal is to do as much as I can to get as many points as I can for my teammates," Lomong said. "Winning means everything to me because it's not my victory, it's for the entire school."
The Lumberjacks took off and never looked back, literally. Northern Arizona placed 1st in the 200-meter dash, 60-meter dash, 3,000-meter dash, weight throw, and in the mile run. The 3,000-meter dash belonged to NAU completely. A combined seven Lumberjacks placed in the top 10, and each of the top five finishers wore blue and gold. The Lumberjacks also dominated the mile run, filling four out of the top five spots in the event. Senior Geordie Beamish took first place by running his mile in 4:10.90.
Senior Tyler Day has given his all to this indoor season. His stellar time of 13:31.36 in the 5,000-meter run is the fastest in the country among college runners. March 8 through March 9, he, along with teammates sophomore Luis Grijalva and senior Geordie Beamish will head to Birmingham, Alabama to represent NAU at the NCAA Indoor Track and Field Championships. The three-time All-American humbly credits his peers for the achievement.
"I wouldn't be here without my teammates. They push me to my full potential. They let me know when I'm doing good and they also tell me when I'm not on my game and need to check up on some things," Day said. "Also, the coaching staff at NAU, I know for being a non-Power Five school, they can be overlooked as not having great coaches, but at NAU, they're some of the best in the nation."
The storied program of men's track and field at NAU has had many stand-out coaches since its inauguration. Since taking over the program for former director Eric Heins in 2017, Michael Smith, director of Cross Country and Track and Field, hit the ground running, winning three conference trophies in a row. He picked up where Heins left off after his departure in 2016. Heins started a conference title win streak in 2012, and it reached a total of 5 before he left NAU. Smith is continuing the winning tradition, having now stretched the streak to eight seasons.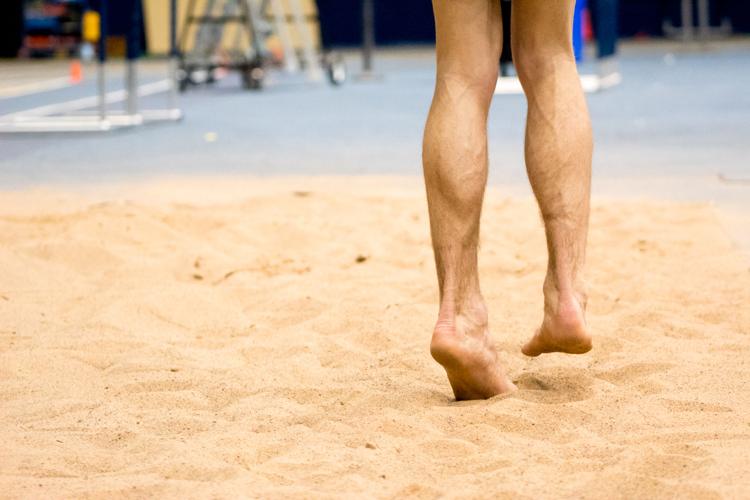 Senior Ryan Wolff was a member of those previous three championship teams before this year's squad and he attributes a tireless work ethic to the team's success.
"The mantra has always been to just grind. You always grind. Whether things are going well, or things are going poor. Whether everybody's happy or everybody's sad, everyone can always fall back on the grind," Wolf said. "That's the mantra of NAU. It's a small school that competes with big schools because we just put our heads down and grind."
This blue-collar mentality has been instilled into each athlete from the day they are introduced to the Lumberjack culture. "Hard work beats talent when talent fails to work hard," is the saying almost every athlete has had cemented into their brain by every former coach or motivator. When hard work and talent are paired together, it leads to a whole lot of winning.
The current members of NAU men's track and field have laid the groundwork for future Lumberjacks to build on. This foundation set in place by the forebears only looks to be growing with each passing season.
Flagstaff has always been an active community. It is home to some of the cleanest air in the state of Arizona, and combined with the altitude of 7,000 feet, it makes for an exceptional place to train. The Lumberjack track and field athletes are creating a powerhouse of a program that resides in a utopian destination for runners.
"Flagstaff has always been a place to run, and the coaches that came before the ones we have now built a program that could compete. Every year athletes have come in and stepped up to the plate to keep our tradition going," Wolff said. "It really stems back to the city of Flagstaff. People want to come here to run, pros come here to run, olympians come here to run. It all goes back to the city of Flagstaff in my opinion."
Fast running and Lumberjacks are seldom mentioned in the same sentence. But it's time for that to change. Eight conference championships in a row, despite a head coaching change in the middle of it, proves these Lumberjacks are just as focused and committed as they are speedy.