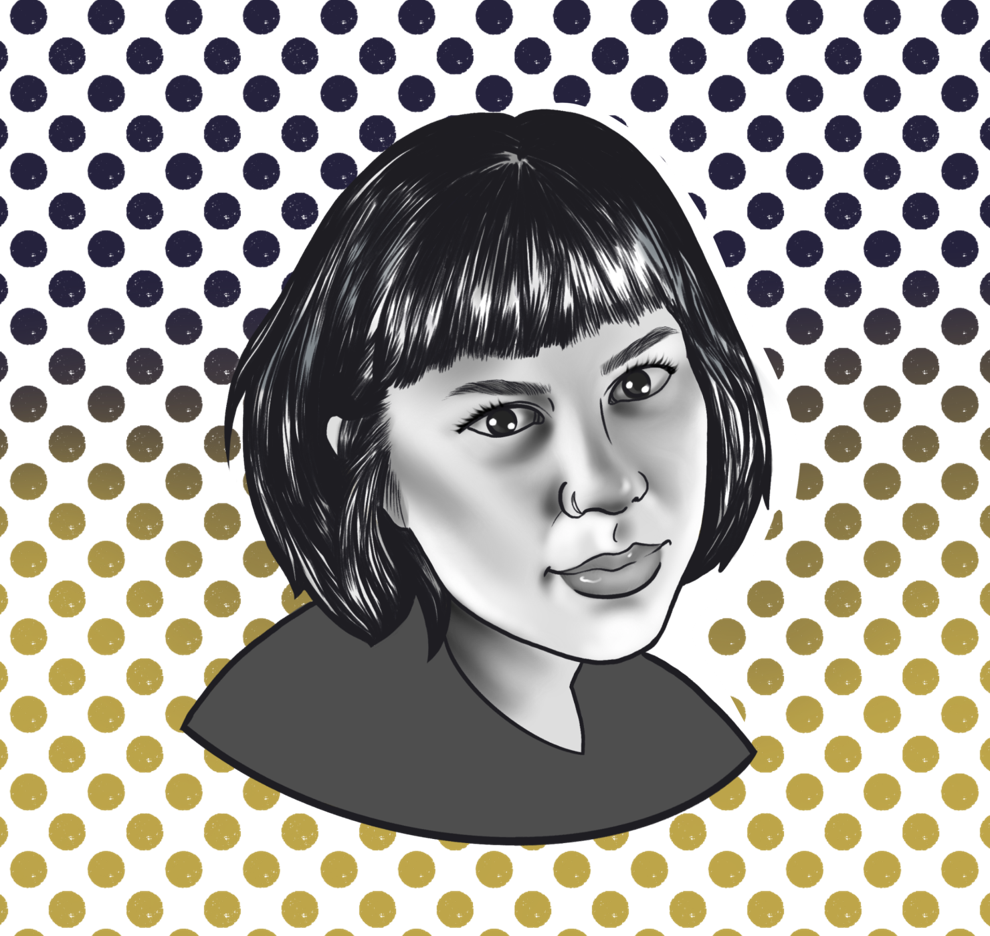 Scout Ehrler, Editor-in-Chief
When I began my freshman year in 2017, as a 17-year-old, I was basically paralyzed with fear. I spent my first year of college as an English Education major with no idea what I was doing. I had a total of one friend and zero hobbies. 
I can safely say that my life changed when I found the MIC and its programs. After receiving a recommendation from an adviser, I walked into the MIC open house and spoke to some editors from The Lumberjack, knees shaking. They saw something in me, recruited me and I began as an opinion-editorial writer. Three years later, I am graduating as editor-in-chief. 
Over the course of my time at The Lumberjack, I served as the news editor and managing editor, gaining invaluable experience and skills. I cannot sing my praises for this paper loud enough. I found a second family here — friends and a sense of belonging. Beyond the practical writing, editing and leadership skills I gained, I honestly became a better person. The Lumberjack showed me my worth. 
I would like to thank David Harpster for his humor, guidance and endless support. To Brady Wheeler, who handed this position down to me, thank you for being the best mentor I could have asked for, and for being my friend. The projects we've worked on together are some of my best work, and I look forward to working with you in the future. 
To my successor, Nathan Manni, I'm so excited to see what you do with this position and paper. You are a joy to work with and to teach, and I am so honored to be your mentor and friend. I know you will absolutely kill it next year. 
Thank you to all MIC faculty and my peers who have been by my side along the way. I'm humbled and overjoyed to have worked with such wonderful people, in such a great program.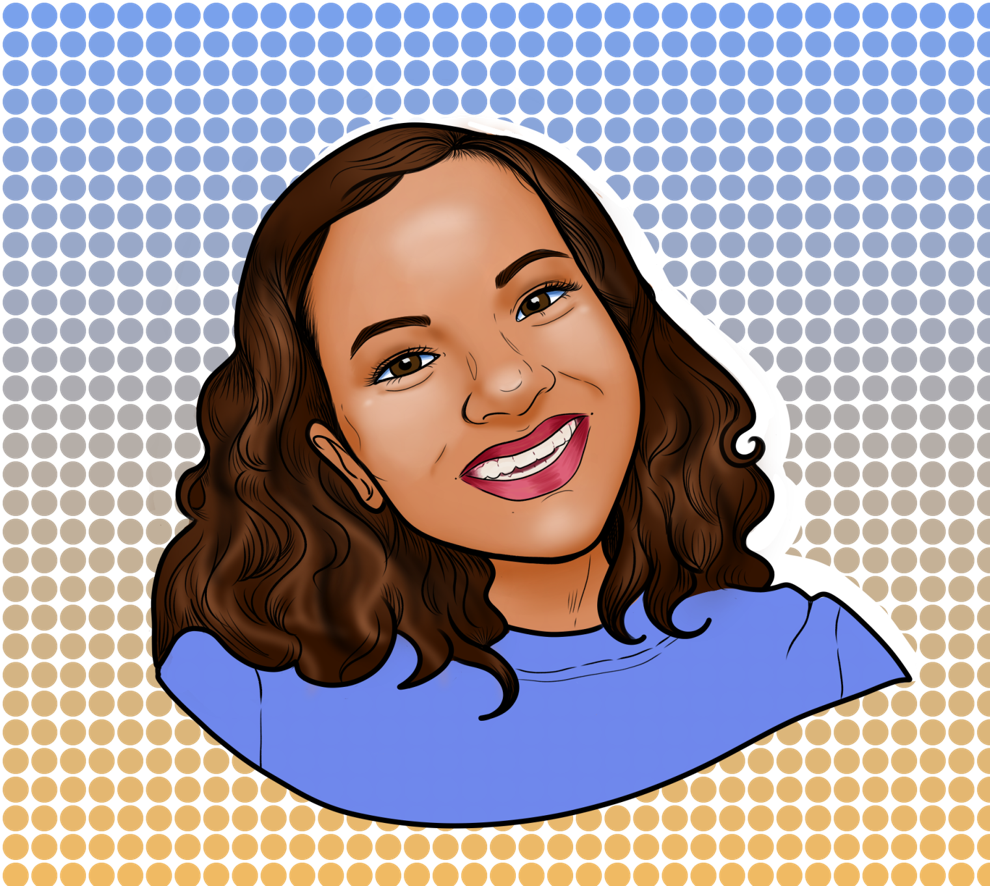 Nayomi Garcia, Copy Chief
I wish I could tell my nervous, freshman self that eventually she would no longer feel scared at NAU. During my first semester, I remember disliking most of school and missing my best friends and family. Sometimes I felt like just giving up and going back home. That would eventually change in my second semester of freshman year. 
I remember taking David Harpster's basic journalism class and enjoying it. I didn't know absolutely anything about journalism up until this point. I barely knew AP style, let alone how to write a story correctly. This class made me realize I loved writing properly and I loved writing a story by myself. All of this love became greater when I began working as a culture writer for The Lumberjack. 
Walking into the MIC to begin working as a culture writer was one of the most nerve-wracking experiences I've had. I felt completely out of place as a new writer. I genuinely wanted to drop the class because I didn't think I'd be good enough to write for the paper. If I had dropped the class, I would have never had the opportunity to grow within The Lumberjack. 
While it's crazy to me to think I'm leaving the paper so soon, the experiences I've had here are some I will never forget. I never thought I would ever get complimented on a story, or even be approached about moving up to an editor position. This meant so much to me, and I'm happy I've grown so much since then. 
I'm so grateful for everything I've learned while working as a writer and editor. The skills I've learned here have made me excited to apply them to future jobs down the road. 
For those considering joining a program at the MIC, whether it be The Lumberjack, NAZ Today or KJACK Radio, all I can say is go for it. Trying out something new is challenging at first, but you never know what positive impacts it may have. 
To everyone I've met at the paper, thank you so much for always making me laugh or smile. Everyone's kind actions are something I will never forget.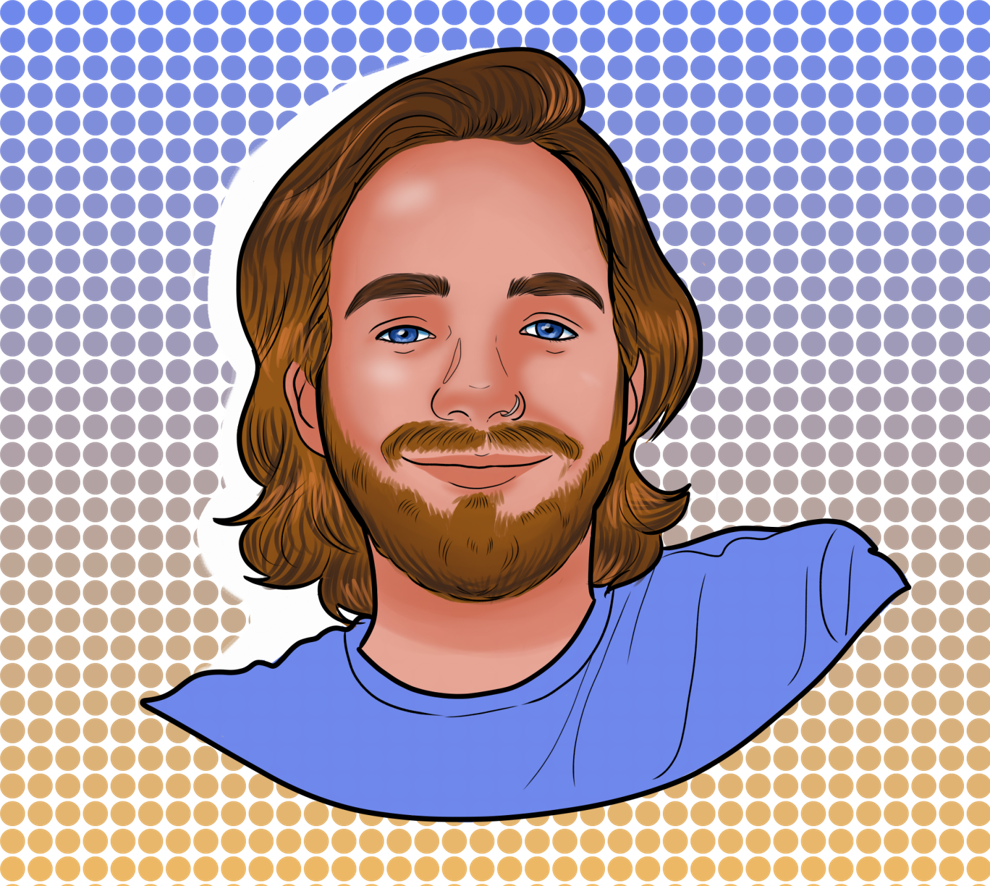 Brady Wheeler, former Editor-in-Chief
There's something satisfying about a paper filled to the margins. It's completed, finished, done. In some cases, published. 
In two weeks I will graduate and my time with The Lumberjack will officially come to an end. Completing my degree is exciting, no doubt -- but if I'm being honest -- it feels like there is something missing.
Leaving The Lumberjack feels like turning to the next page in the newspaper and it's completely blank, waiting for a story that has yet to be told.
But if there's one thing journalists are good at it's knowing how to fill the empty space. We fill pages with headlines, infographics, photos, art and pull quotes. And when something doesn't fit, we're quick to cut what isn't necessary.
The Lumberjack taught me how to fill the pages each week but most importantly, it taught me that I couldn't fill them alone.
As I venture to whatever the future holds, this goodbye is a reminder that it's up to me to write the story, but also that I'll need plenty of help along the way. I'll remember to have editors around to point out the mistakes, mentors to keep the story headed in the right direction and illustrators, photographers and page designers to make my story look pretty.
Collaboration is truly the aspect of The Lumberjack I will miss the most, and over the years I've gotten to collaborate with too many talented individuals to list here in this short goodbye. But to everybody that helped me bring the important stories to our community, thank you.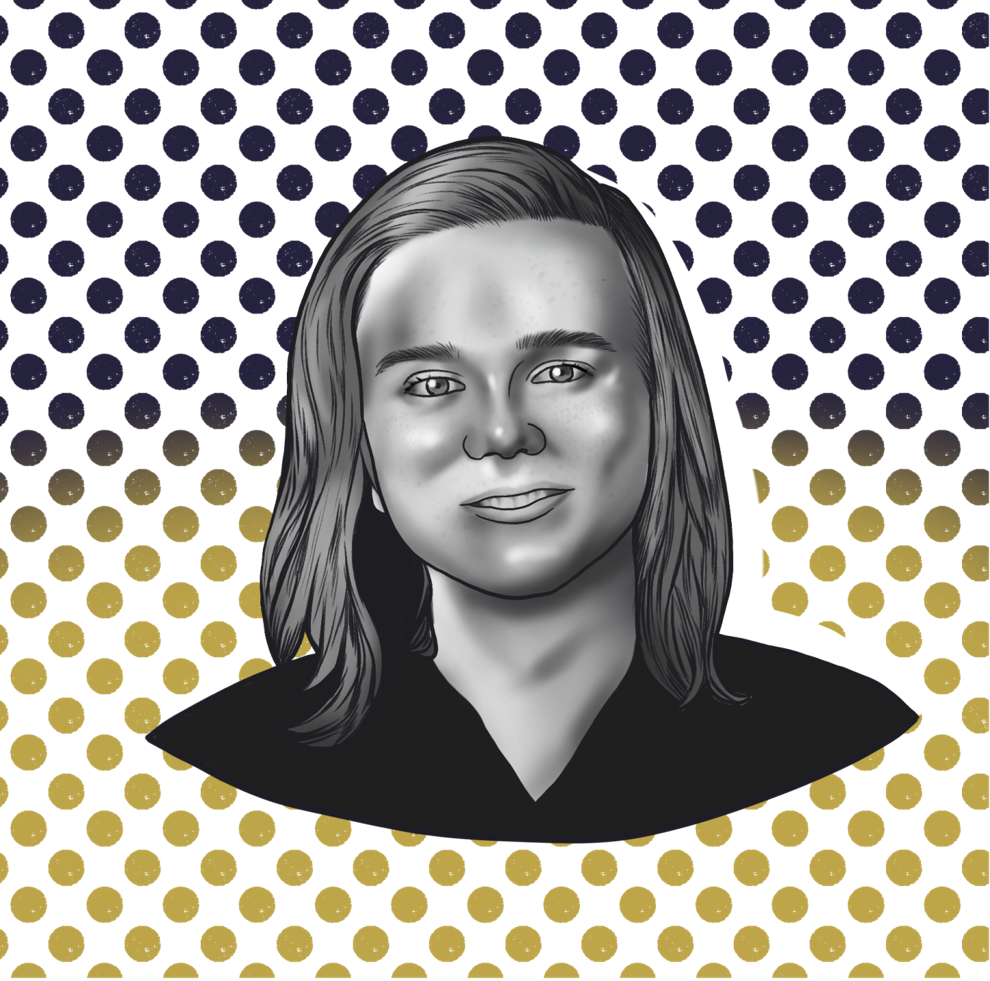 Jacob Meyer, Print Chief
Writing this note and finishing up my work with The Lumberjack in recent days has been incredibly bittersweet. I've had quite a ride the last couple of years with the paper and it's truly been a defining part of my time in college.
When I first joined as a newswriter, I was immediately thrown in the deep end on my first day and assigned a story due only a few hours later. I willingly took on the challenge, got to work and have never looked back. Soon enough I became an editor in features and have been lucky to spend the last year as print chief, overseeing the production of our weekly edition.
It's been exciting to have the opportunity to work in various roles and be surrounded by so many people with different skillsets and interests all working toward a common goal of putting out a new issue each week.
So much has changed in the last year, including a lot with The Lumberjack itself, but I still think we've been incredibly consistent in continuing to create interesting, impactful and important stories about the community. Things may look and work a little different, but our talented writers, editors, photographers and illustrators haven't skipped a beat, and I'm proud of the work we've been able to accomplish.
Through my time with The Lumberjack, I've learned so much that I wouldn't of otherwise been able to, including about writing, editing, designing and what it means to be a journalist. I'm so grateful to everyone who gave me a chance, everyone who taught me valuable skills and everyone who was a friend along the way. 
I've spent more hours than I can count working, laughing and stressing, and after nearly 50 issues, I can say without a doubt that it was worth every second. I won't forget my experience with the paper anytime soon, and I'm glad I was able to be a part of it.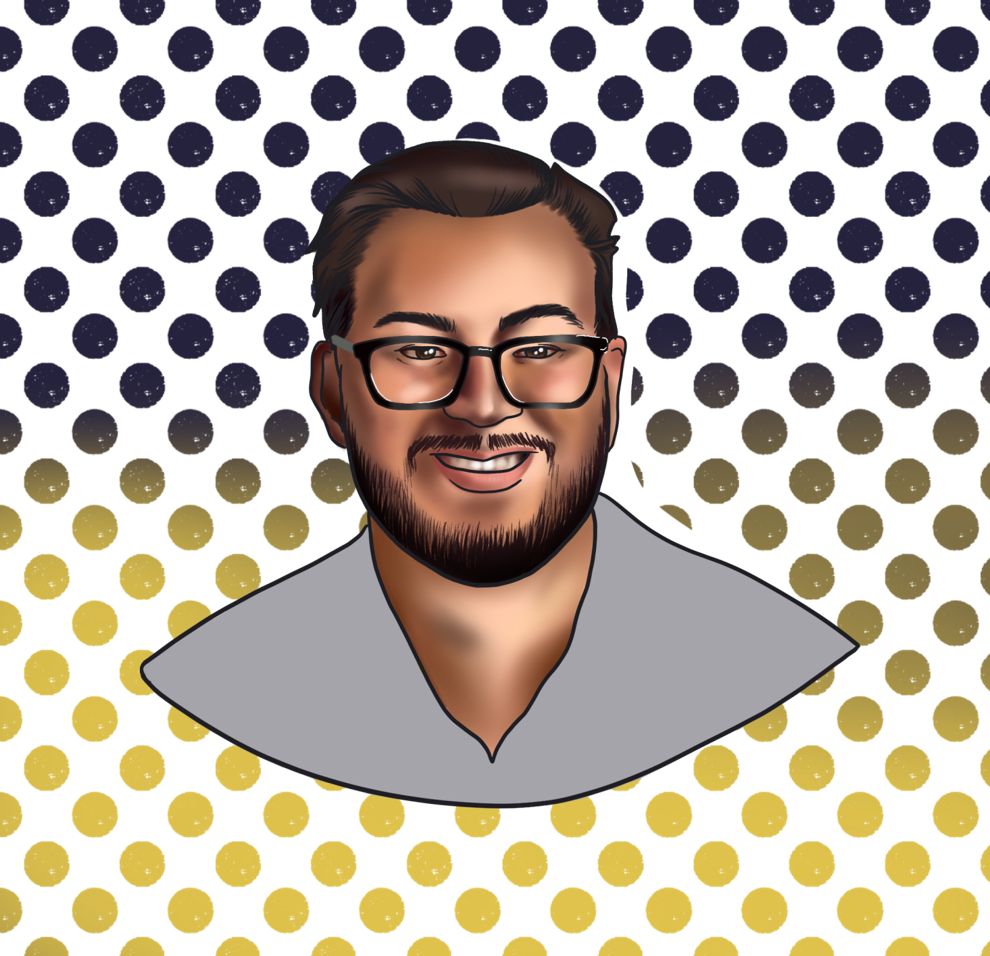 David Church, former Sports Editor
Wow, four years really do go by fast. I came into college with no idea what I wanted to do with my life, I started out as a business major, struggling through accounting and high level math classes, and being completely miserable for the most part. 
Then one day, my freshman counselor decided to put me into a journalism class, just because she thought I would enjoy it, sure enough, she was right. Fast forward to now, and I am still in awe of the many experiences I got to live out throughout my college career. Rediscovering my passion for writing and meshing it with my passion for sports, to spending two semesters as sports editor with The Lumberjack, covering the Phoenix Suns when they made the trip up to Flagstaff for their training camp, driving down to Phoenix to cover Diamondbacks spring training. These are things I thought I would never get the chance to do, and I am so grateful for all of these opportunities. 
With my time at NAU almost out, there are so many people I need to thank, because I did not get to this point by myself. First and foremost, Rory Faust. Rory has been a teacher, a mentor and a friend since I joined the journalism program. He is one of the kindest, most genuine and caring men I have ever met. Thank you so much Rory, it's an old saying that in college, you can find that one professor or teacher that will change your life, you are exactly that for me. Molly Smith, when I was considering applying for the Sports Editor job, I was so timid and scared, you told me to go for it and gave me the confidence I needed, thank you for being such an amazing friend through these years. Jacob Terrill, thank you for all the work you put into the sports section and thanks for being one of my best friends throughout my four years here. Bailey Helton, when I first became sports editor, you expected only the best, because I know how much care and work you put into the sports section. I hope I made you proud! 
Then there are the other new friendships I will take with me after I leave Flagstaff. People like Scout Ehrler, Brady Wheeler, Nathan Manni, Sabrina Proffitt, Ryan Dixon and Nayomi Garcia, thank you guys for always pushing me to be the best I can be, and letting me be myself around you guys. 
I cannot say thank you enough to the rest of the incredible and talented people at The Lumberjack, although my future is uncertain, and I do not know where the world will take me next. I can look back on the memories from working at the newspaper and feel blessed just to be a part of it.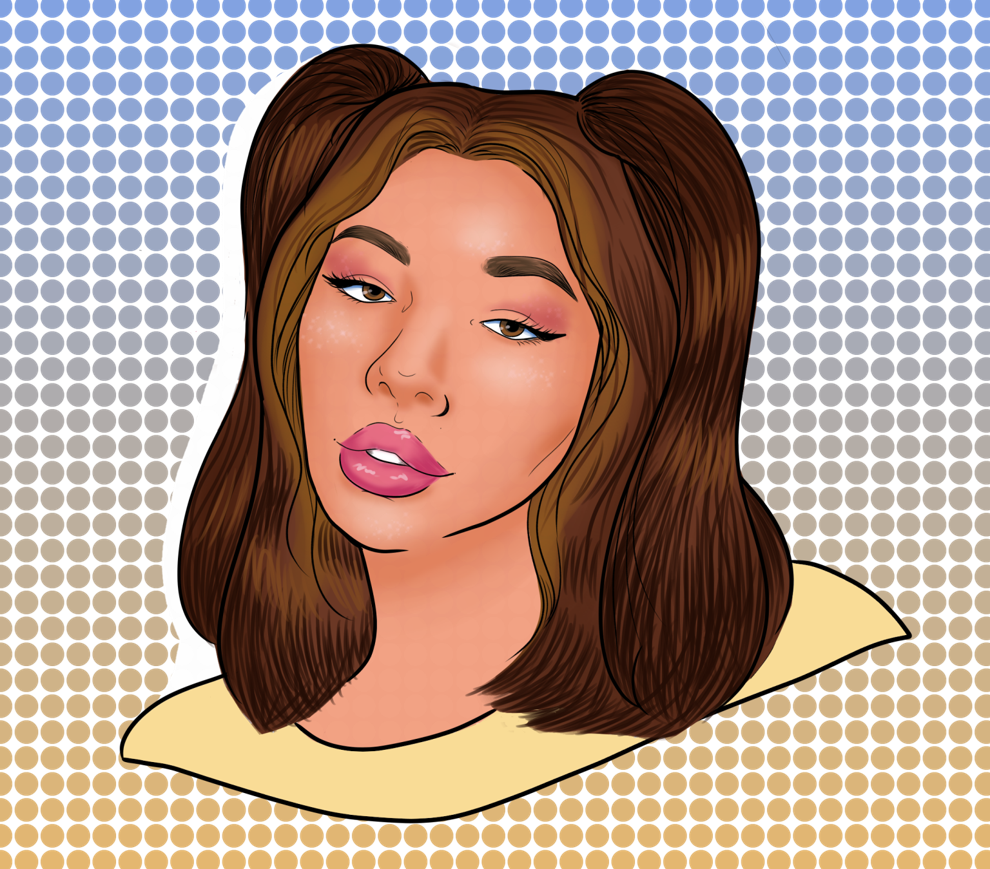 Maddie Cohen, Director of Social Media
When I first came to NAU, I had a lot to learn. I had a lot to learn about life, my friends, and myself. My tumultuous freshman year was plagued by unhealthy friendships and a feeling of lost helplessness, but everything changed when I started to realize who I was. In college, you shouldn't be anything except your authentic self. Your values, personality and experience are unique to you alone. People don't deserve anything less than you being who you are.
It took me a really long time to realize people liked me better when I stayed true to myself. The friends I've made along the way and the lessons I've learned shaped me into who I am today. Looking back on the past four years, I wish I could start over knowing what I do now. I urge anybody reading this to choose who you spend these four years with wisely- time flies!
I'd like to thank my wonderful friends and coworkers at The Lumberjack for not only giving me a job but also giving me memories I'll cherish for a very long time. I'd also like to thank them for their patience as I dealt with a lot during this semester. I'd also like to thank Aleah Green for running the illustration alongside me and for her service as Director. You have become such a dear friend to me and I'm so grateful The Lumberjack brought me to you! My heart also goes out to the rest of the visuals department who I previously worked with and will miss deeply - Shawn Patti and Taylor Mahoney. David Harpster has been a wonderful boss and mentor, who reminds us of the heart and authenticity journalism brings. And also to Nathan Manni, who brings a fresh perspective and fun energy to journalism. He is the new Editor-in-Chief and The Lumberjack will flourish under his supervision!
Journalism is so much more than words in a paper. It's stories, people, thoughts and feelings. Truth. If you love photography, illustration, sports, writing or management - join The Lumberjack! You'll make memories to last a lifetime. And to anyone starting at NAU or graduating alongside me, take your time. Be yourself. Life is meant to be lived by you! All the love, Maddie.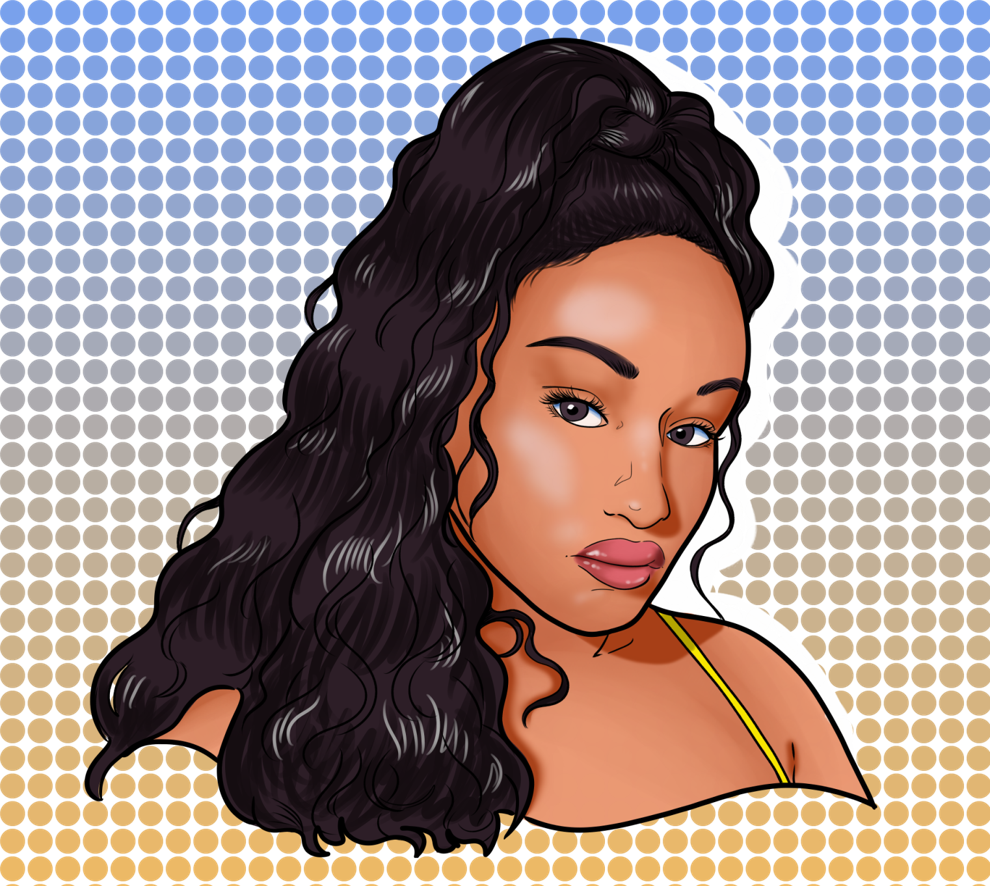 Trinity Archie, Op-Ed Editor
I joined The Lumberjack as a writer for the Culture section during my sophomore year. I had no idea what to expect as a new writer entering this unknown environment. Eventually, I went on to write for both the News and Opinion sections of the paper. Throughout this journey I discovered a passion for opinionating writing.
I never imagined myself  as an opinion writer, but I grew to love it. I eventually applied for the position of Assistant Opinion Editor. 
This final semester has undeniably been the most challenging for me. I unexpectedly took over as Opinion Editor with very little confidence given my already overwhelming schedule and minimal experience on The Lumberjack's Editorial Board. I thank Scout Ehrler for believing in me enough to let me take on this role. Now, as we wrap up the final issue of the semester, I am grateful for the surprise opportunity I was given. 
I took on this position and its many responsibilities and in turn learned I was capable of accomplishing what once seemed impossible.
This unpredicted transition would not have been possible without the help of the many amazing people I've met throughout my time at The Lumberjack.
Ryan Dixon helped me discover my passion for opinion writing and has been a mentor since the first day I joined the section. She made sure I had the necessary tools to be able to lead our talented team of writers and has always been there to help.
David Harpster is also one of many mentors who helped me and so many other students throughout my time at NAU. I would also like to thank Kylie Soto, Kyler Edsitty, Nayomi Garcia, Nathan Manni and everyone at The Lumberjack who has worked tirelessly to produce amazing content even with the obstacles thrown our way this semester. 
I look forward to what the future holds for me beyond graduation and will take the memories I've made here every step of the way.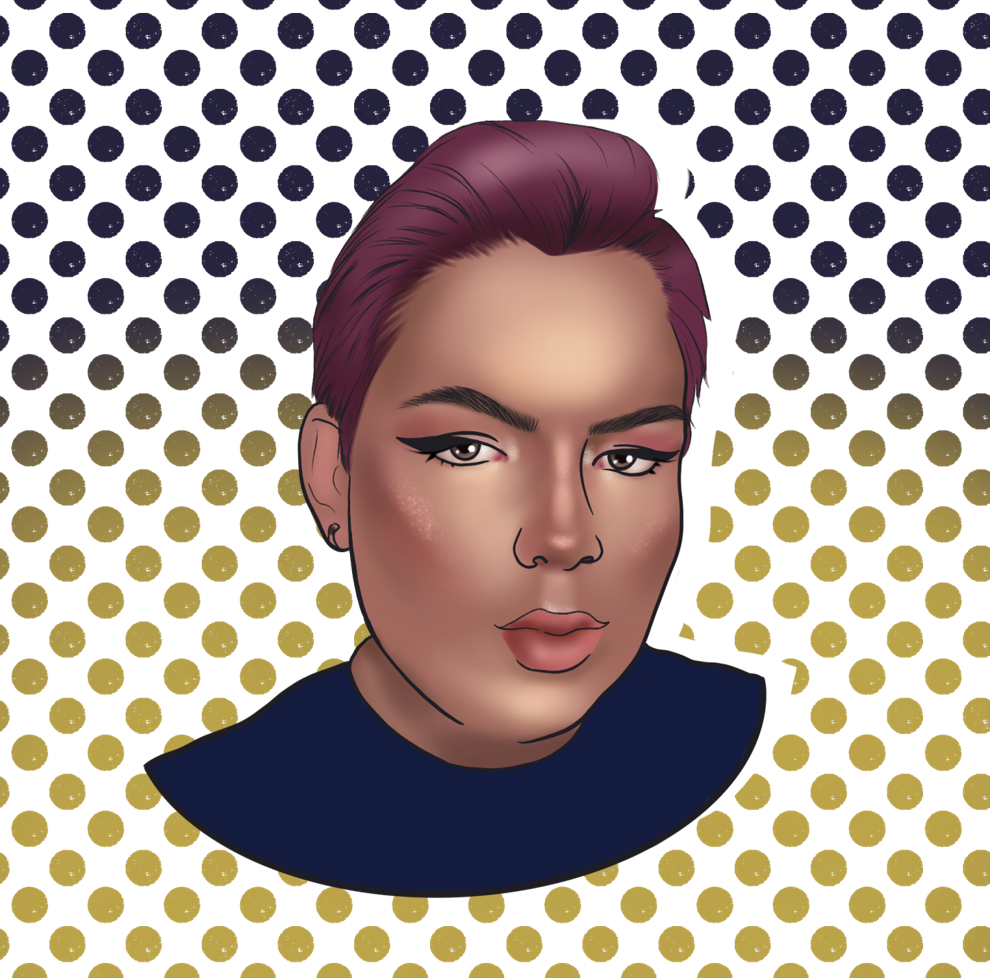 Kyler Edsitty, Assistant Culture Editor
I feel bad for the person I was when I first came to NAU, but I say that with love. That person was very insecure in every aspect. From his body to his abilities, everything was something to be ashamed of. That person held back in every way out of fear and it was hard for him to find self love. I'm proud to say I'm not that person anymore.
After a long journey of introspection, I look at myself now and I'm in love with who I am. That's the Leo in me speaking but it's still very true. I no longer see my body as an inconvenience and no longer tolerate anyone else who does. Now I'm much more confident in my writing and see myself as a much more creative person. 
I see my time at NAU and at The Lumberjack as a big part in that transition. From sexuality to issues in the Indigenous community, here I was able to write about anything I wanted. It felt good to discuss these taboo topics so openly. Finding a space to share these ideas was unknown to me and I'm so glad I found it. Without it, I would probably still be very reserved. 
I also have to thank the friends and mentors that I've become really close to. My first section editors Sabrina and Nathan allowed me to be as creative as I wanted when I first started writing. While running a section with Ryan, her vigor and Taurus energy definitely rubbed off on me. Nayomi and Katelyn always brought out the best in me. Scout will always be a person I aspire to be like. I'll always remember Rachel and David for teaching me what I know. 
However, my mom has always been my biggest motivator. From the beginning, she's always seen how much potential I have. She's prepared me to take on this difficult world and I can't thank her enough for that. Although I don't say it often, I appreciate everything she's done for me. 
Although this portion of my life is over and I've grown so much, I definitely haven't peaked. I know that I'm nowhere close to reaching my full potential. The idea of there being so much more out there can be scary, but knowing I'm prepared for it is comforting.