Sweaty palms, a shaking voice, a heartbeat strong enough to cause an earthquake and a fluster of nervousness. This is what the act of public speaking does for some people. This is known as glossophobia: the fear of public speaking.
Glossophobia is a trait approximately 7 percent of Americans have. Those who have glossophobia vary in ages and different education backgrounds, according to research highlighted by the Magnetic Speaking website. After many years of giving keynote addresses, Jim Key, 2003 World Champion of Public Speaking, has perfected the art of moving audiences through his speeches. He utilizes nerves as a progressive tool.
"To a degree, [nerves] are always present. The more experience you gain, the more you're sure that you know you're not going to die on stage," said Key.
Key has been a representative of Toastmasters, an organization that aids is improving the communication and leadership skills of its members, for approximately 18 years. He has given addresses on subjects varying from following childhood dreams into adulthood, to self-doubt. Throughout his time with Toastmasters, Key has learned different techniques to channel nerves into making a keynote speech more memorable and relatable for large audiences.
Through an online course and weekly meetings with other Toastmaster members, Key is constantly creating and practicing new material and approaches to public speaking.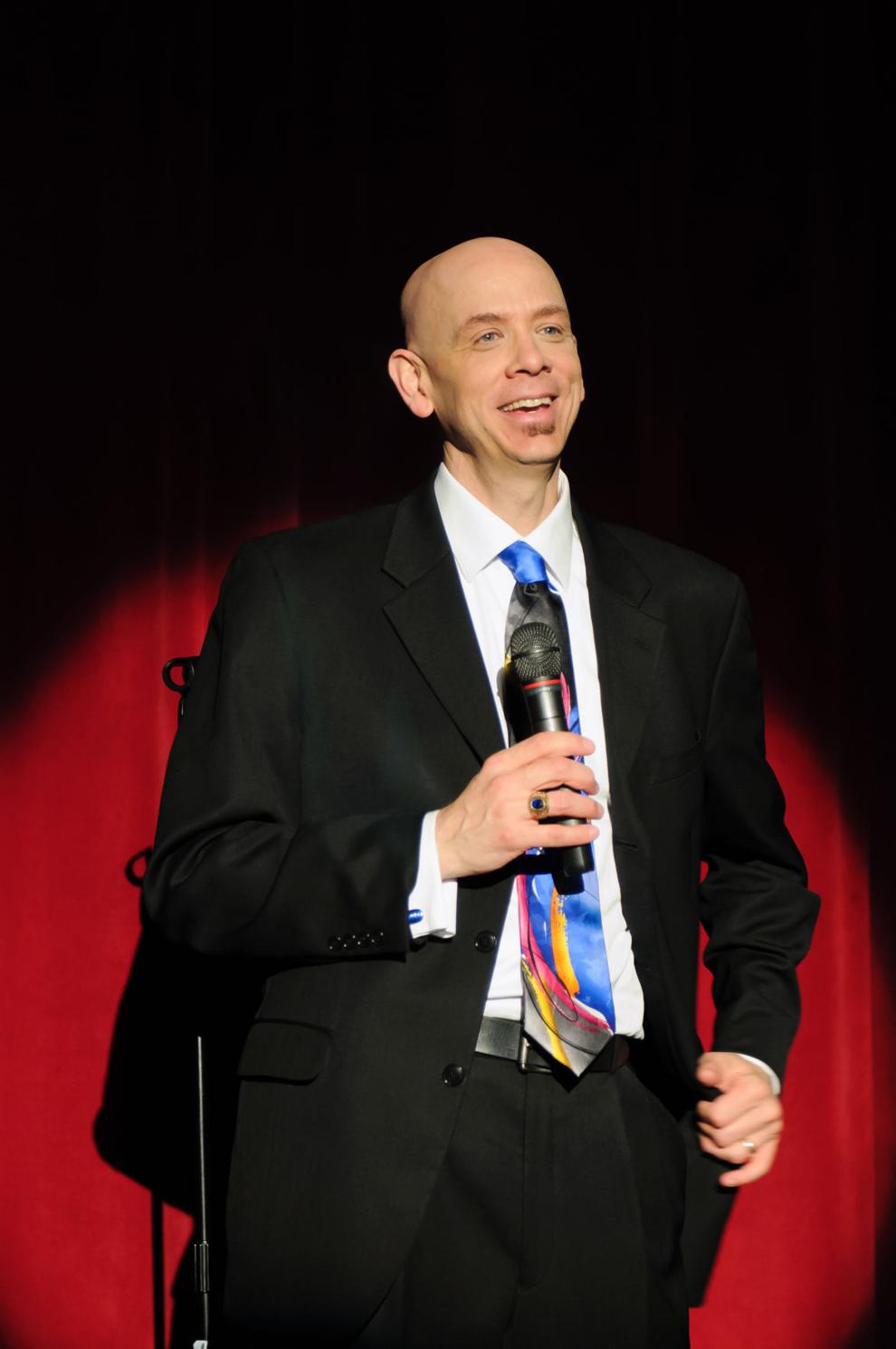 The Toastmasters International website highlights some points that are free to the public and can aid in speech giving. The discuss important techniques for occasions like accepting awards, giving eulogies, presenting awards, speaking to diverse audiences, creating visual aids and utilizing different gestures and body language to further a point made in a keynote address.
In 2003, the delivery of Key's talk "Never Too Late" exemplified the techniques of public speaking he now teaches others, and the speech made him the World Champion of Public Speaking out of 30,000 competitors. In his talk, Key's voice is steady and his unidentifiable nerves are no match for the confidence he radiates while giving speeches.
It was not until a business meeting consisting of speeches from trained professionals, that Key knew he wanted to get involved in public speaking. After reaching out to the offices of the speakers at the business conference he attended, he was directed to Toastmasters with nothing more than a dream to speak of. Being an information technology project leader for nearly 30 years, Key has never felt that he fits the typecast of people in his field.
"I'm a nerd down to the DNA level. There is a stereotype about technical people when it comes to their personality, their demeanor. The public speaking thing doesn't really jive with it as far as that stereotype goes. That has never been me," Key said.
Conquering the fear public speaking is no small feat and is something people may only dream of. There is an abundance of psychological research from the Social Anxiety Institute that suggests social anxiety disorder, or social phobia, is closely correlated with the fear of the public speaking.
NAU psychology professor Jason Whetten has studied social-anxiety disorder. Whetten noted that there is a correlation between nervousness of public speaking and the fear of sociability. In order to explain social-anxiety disorder, it is important to identify its origins.
"[People] can have an experience early in their life that classically conditions them to be afraid of those situations. Maybe we have parents that have this type of anxiety or phobia. So, maybe we picked it up from them. There is definitely a bit of biology and genetics behind anxiety in general, but the way it manifests itself may look different based off of different people," said Whetten.
By understanding its origins and applying methods of psychology to overcome social anxiety, disorder can be minimized. They are also illustrated through the work of Toastmasters. Whetten noted that one approach used to help people overcome social phobia is medication. Toastmasters, however, utilizes other techniques, which Whetten suggested are generally effective over time.
One technique is the exposure method, which is when a subject is exposed to the cause of their anxiety frequently in order to negate the effects it has on their stress levels.
Toastmasters applies this method to their organization through frequent meetings. In these meetings, members are encouraged to work up to their comfort level in front of small crowds.
Nov. 3-5, Key will be presenting his keynote address, "Hitting the Mark: The Quest for Excellence" at the Toastmaster District 3 conference that is scheduled to take place at Little America in east Flagstaff. District 3 is an Arizona District that covers northern Arizona, Chandler, Gilbert and Scottsdale.
Key will also give a speech on how to attain personal public-speaking goals through the Toastmasters organization in a speech entitled "Maximum Value: Getting the Most from Your Toastmasters Membership."
During this conference, Gerard T. van Belle, an astronomer at Lowell Observatory, educator and new Director of the Navy Precision Optical Interferometer, will also be speaking. Belle will be discussing his work with the stars, linear radii and temperatures and accepting the Communication and Leadership award.
The award is the highest honor District 3 Toastmasters can give someone outside of the organization, and is awarded to someone that is a strong communicator and leader.
In a world where communication, the political climate and international affairs is changing, public speaking may be more crucial than ever. Toastmasters allows people to confront their fears and turn stresses about communication into motivation.