NAU student musicians strive to reach their audiences by sharing their own creativity and art forms. Whether it be performing in front of a live audience in a band or entertaining a crowd of thousands at a football game, musicians look to inspire with their creativity and passion. 
Camryn DeVore
Senior
Elementary and Special Education
Favorite genre: Alternative
Marching Band and Piccolo 
"The community is definitely like a family — my second family, the whole music community is marching band specifically," DeVore said. "It's always really cool and exciting, I don't know how to explain it, but every show is different depending on the performance.
"I've done marching band for eight years and every year it's a different environment and community — a lot of it's just having fun and performing and my school spirit. I cartwheel onto the field a lot — like in the last football games of the season — I was never told not to, so I did it. Being able to be creative and wild with your spirit, and meeting other people that are different from your major and in classes."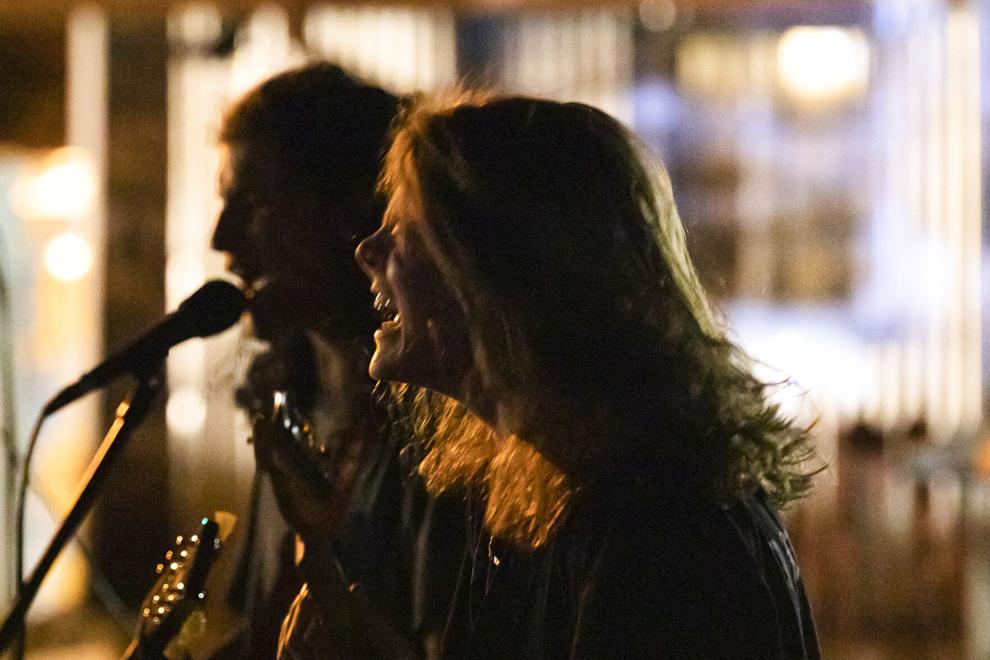 Jason Smith 
Sophomore
Strategic Communications 
Favorite genre: Technical Death Metal
Guitar
"I've been playing for about six and a half years now. I grew up listening to my parents' music, which was a lot of classic rock, and my dad got a guitar one day — a few years later when I really became drawn to playing because I had started getting into my own and more genres of music.
"I had started listening to guitar based music. It really just led me to actually wanting to pick it up, and here I am — all these years later, and I am just absolutely in love with it."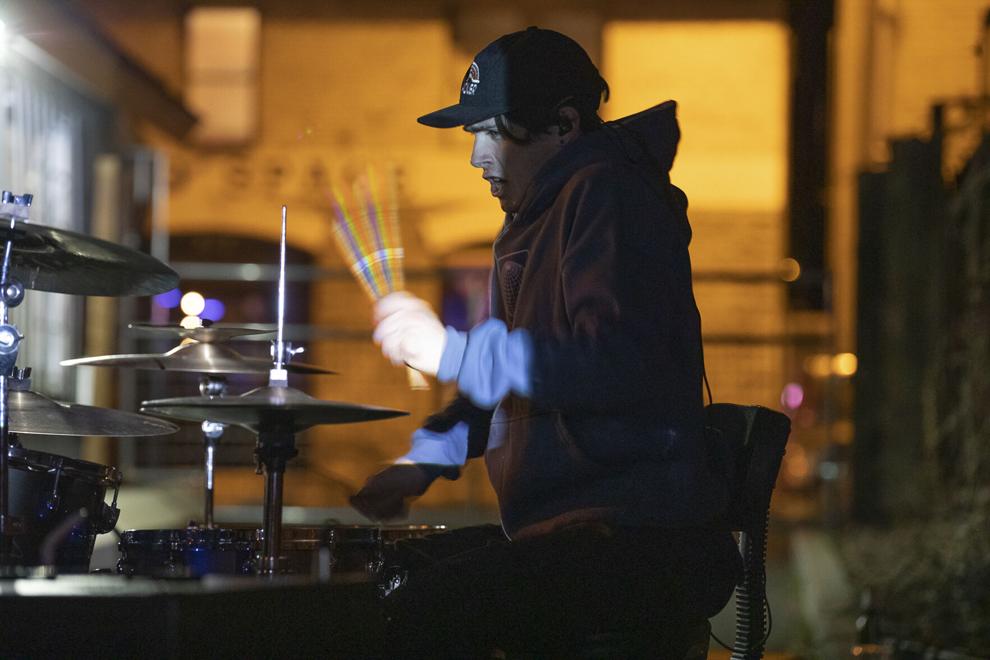 Ethan Bertrand 
Junior
Political Science
Favorite genre: Funk
Drums
"For me, while I am playing the drums, I think I'm very left brain," Bertrand said.  "I'm a very analytical type of thinker, and the drums are kind of like that perfect medium between musicality and math. The rhythm of it is really the only proven form of time that we know of. Trying to work through that and work with that is just something that's always a challenge to me, but such a fun challenge.
"There's playing and then there's really just putting your soul into it. The more you play, the more you can tell the difference between the two.
"[While playing in a band] I'm able to tell what everyone is doing, when they're going to do something different, what the degree of technicality they're going to do, what they're doing is, it's really weird, but it's really cool."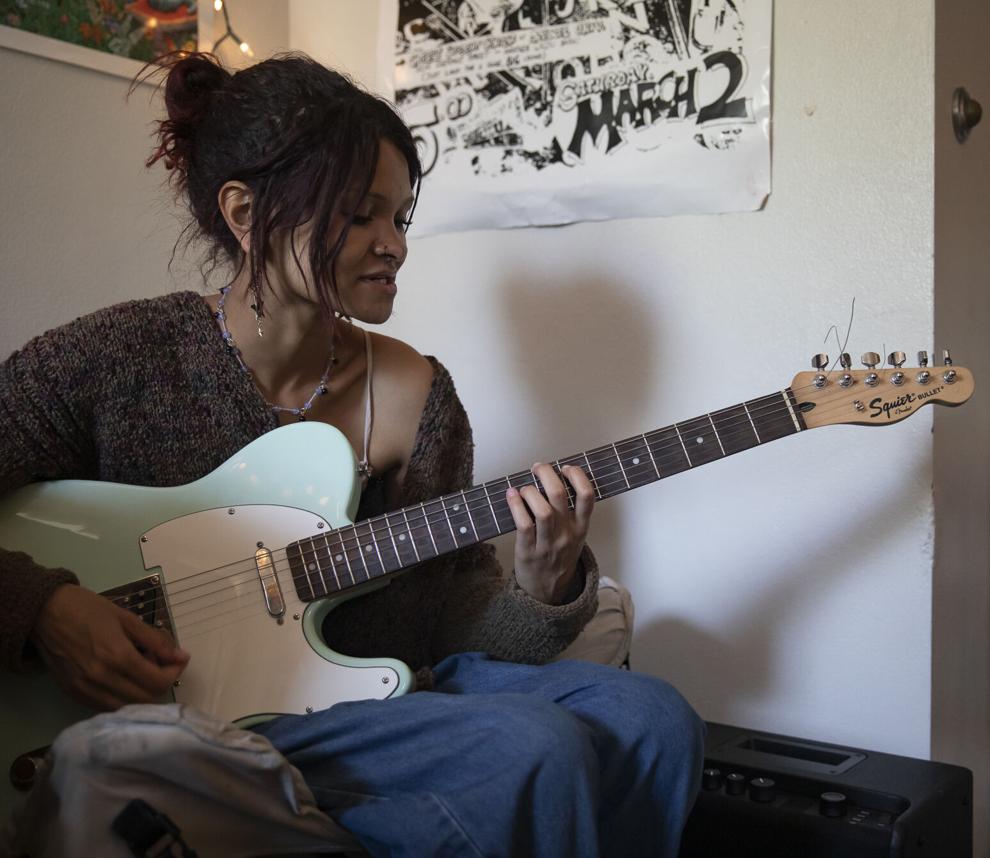 Cheyenne Sullivan
Sophomore
Anthropology
Favorite Genre: Emo
Guitar, Bass and Keyboard
"There's so much out there with so much variety, and when it comes to writing your own stuff, it's a bit intimidating to find a router that other people will enjoy," Sullivan said. "It's kind of easy to get caught up in that, in the sense of wanting to create something that other people will want to enjoy.
"It's really freeing in the sense that you can create, and what you create and having that kind of connection to yourself with the music you make.
"Putting it [my emotion] through music has just been something that's been a reserve and something that makes me feel safe.
Natalie Hann
Senior
Environmental and Sustainability Studies
Favorite genre: Classical
Piano, Guitar and Vocals
"When I play music, it's an extension of my creativity," Hann said. "Since I was about nine or 10, I always had a notebook or a journal that I would always write in and I still do. I think writing and writing music especially is like just such a great outlet. I just love music so much.
"It's a really great creative outlet and everybody needs something like that. I'm really grateful to be able to perform.
"Performing is obviously scary and fun — it feels good to actually be doing something that you love despite the scariness — after [performing] it's just a great feeling," Hann said. "After performing and seeing everything you accomplished and it is something that you actually wanted to do — especially if it's your own song or your own piano piece, it is just really rewarding."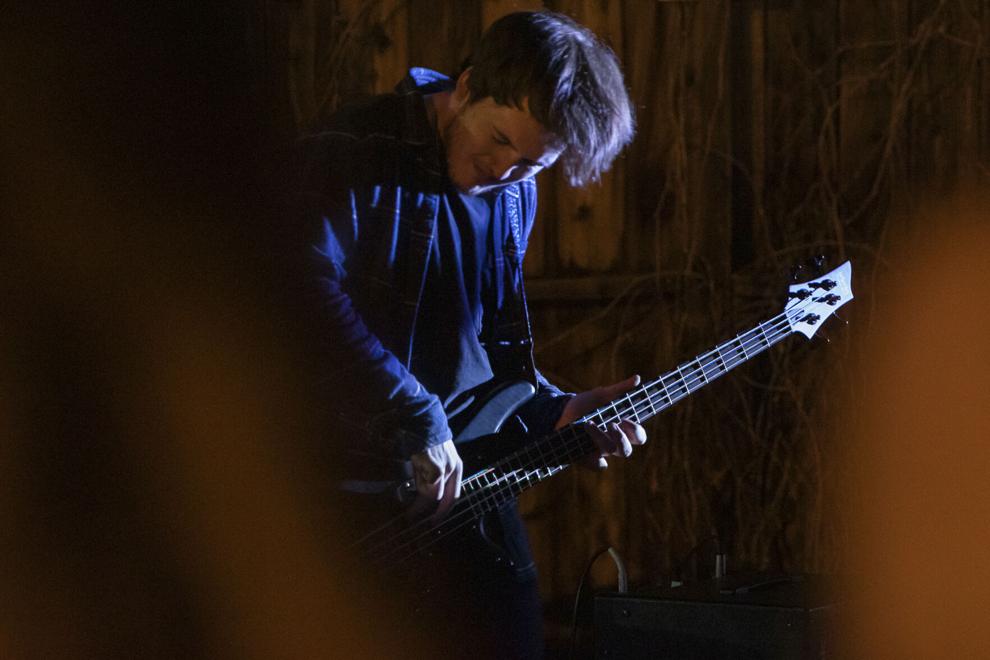 Charlie Herman
Junior
Computer Engineering 
Favorite genre: Rock
Electric Bass Guitar
"When you're in a band situation where everyone is of the same mindset, you can really build off of what everyone's doing," Herman said. "One of my favorite parts about being in a band and music in general is all the dense structures and complex sounds you can make."
"It feels great to perform, I am seriously impressed by the people around me. We can do some stuff that I didn't really think was even possible in my own ability."
"Before I played bass, I did my own music production — hip hop and different instrumentals — just experimenting with the different sounds and the sampling of old music."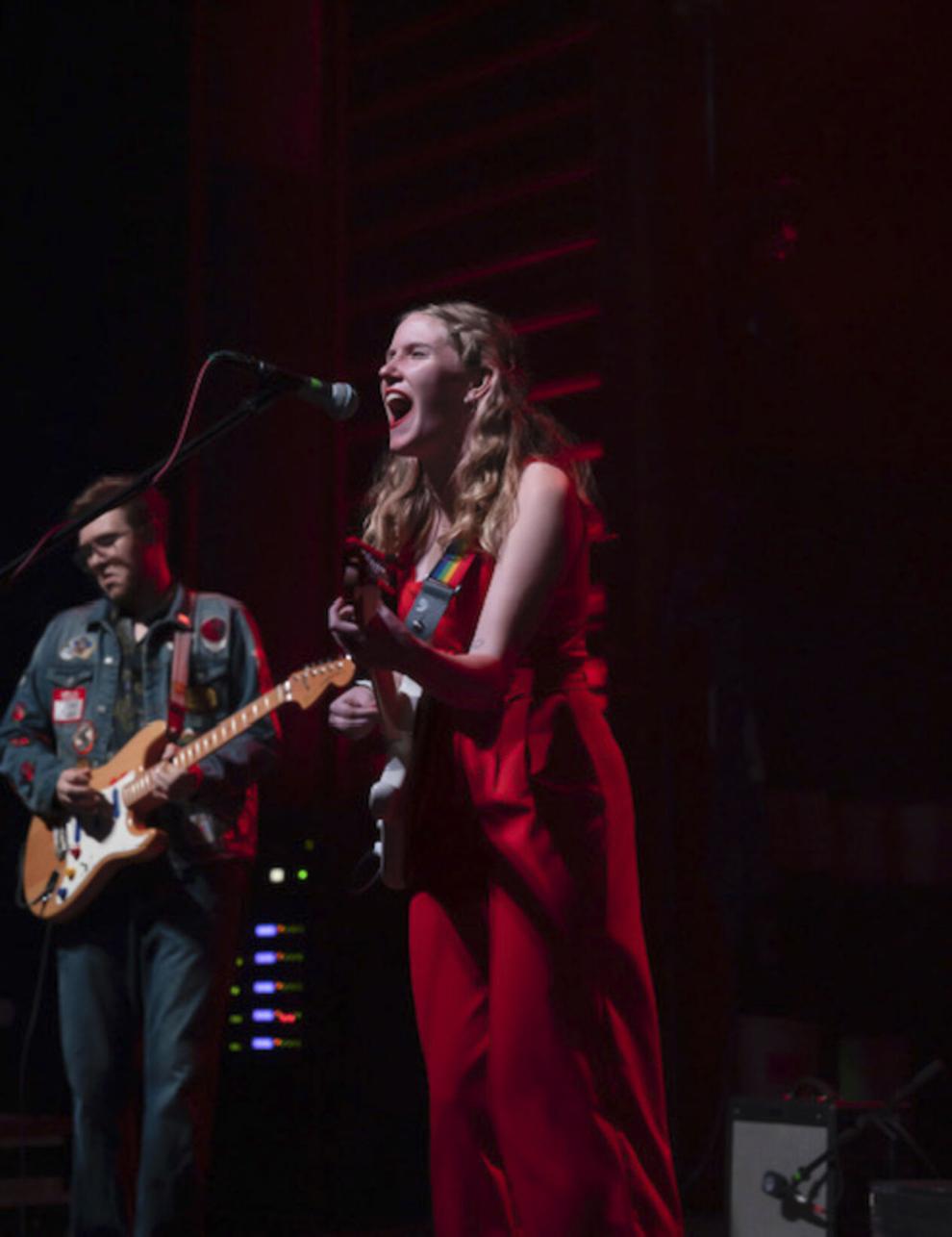 Sierra Bryan
Senior
Environmental Science
Favorite Genre: Indie Folk Rock
Guitar, Vocals and Piano
"I have had a really lovely relationship with music my whole life," Bryan said. "I grew up in Austin, Texas — which is a very music-filled area — with multiple music festivals I went to in high school, and when I was a toddler, my dad liked to bring me to the shows with headphones on my head and he would carry me on his shoulders. I grew up playing and listening to whatever my dad was playing in the car, like Queens of the stone age, Coldplay, Beatles, and me and my sister were just singing along in the back."
"Late in March, I released a new song about depression, and I had a lot of people who were saying, 'Hey, I felt that really hard,' and that's something that you generally do not get to talk about in a social setting."
"That's what my favorite artists had done for me. I love getting to do that for other people. That sharing, and the experiences relating to it [sharing emotions through music] and it feels you are being listened to."
"I think that is my favorite part about performing."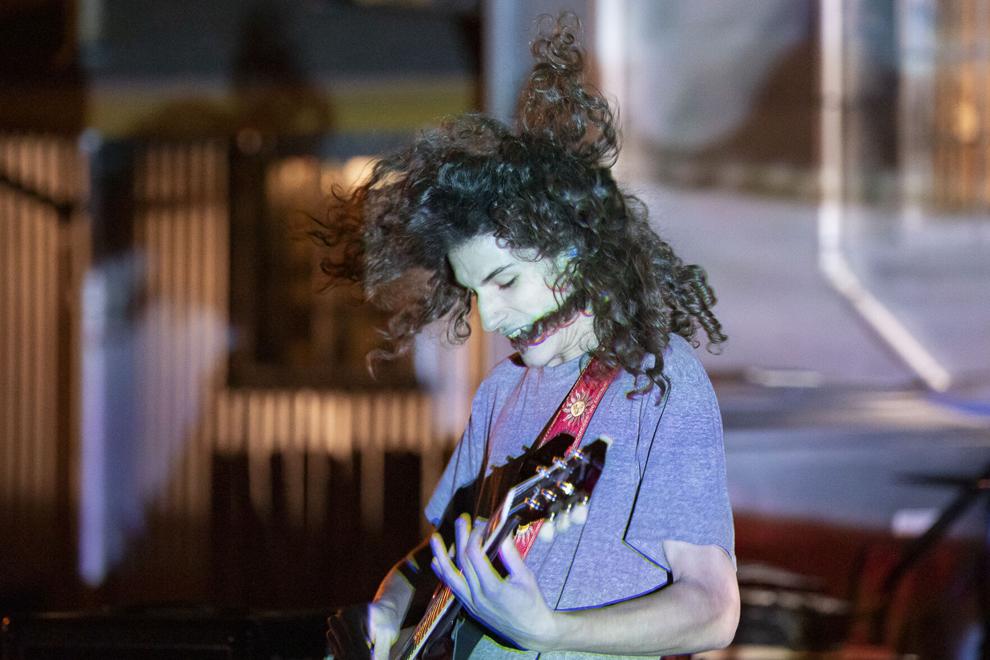 Logan Warren 
Senior
Communications with Minors in Public Relations and Advertising
Favorite genre: R&B and Soul
Vocals and Guitar
"When it comes down to guitar, I really can know what I'm doing and like to replicate emotions and with my vocals," Warren said. "It's just a whole nother world of stuff.
"I've had to teach myself how to sing over the past couple of years, it definitely takes so much more effort and focus than I originally thought. I think it really comes together to create something special," Warren said. 
"Being on stage and playing music for people, I love that — especially when I see that people are jamming to the music, that's like the coolest thing ever.
"I never thought when I started making music, I would make something that people would actually want to listen to and enjoy, and looking at like a crowd of people and seeing everybody moshing, dancing, smiling, laughing, makes me really happy. I want to be able to impact people in a positive way.
"It just makes me happy."