Situated behind Cline Library at NAU was a parking lot dimly lit at night with flickering streetlights, encompassing parking spots in a yellow aura. Directly under one of these lights was a lone vehicle, a banged-up 2001 beige Honda Accord. Alone in the car lay a lengthy 6-foot-7-inch man with long, dark, curly hair, balled up, his knees hugged tight with a blanket against him and a pack of cigarettes off to the side. Smoking had become a recent habit after he was forced to move out of his room because he could not afford it.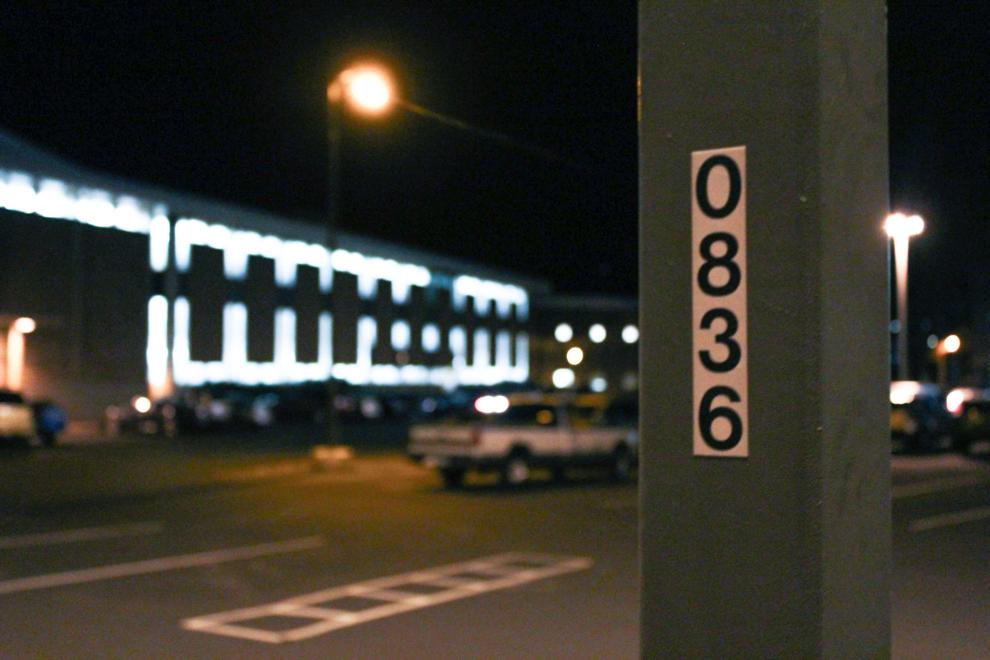 Hours past and Stephen Broaddus' legs became sore in their uncomfortable state. A shining light different from the flaxen-hued streetlight pierced through the backseat window while someone was banging on the glass. The flashlight shined into his eyes as he was slouching, scratching his jeans against the seats as he rolled down the window.
"You know you can't be here, right?" asked the officer.
Broaddus paused, squinting at the officer.
"Well, what am I supposed to do?" uttered Broaddus.
"Tonight, you'll be OK, but just know that you're not allowed to sleep here," the officer repeated.
Broaddus nodded, rolled up his window and went back to sleep after the 2 a.m. intervention.
The following day, he purchased a couple of windshield visors for his car and fastened them onto his side and back windows. He then constructed a fort by putting one of his extra blankets over the driver and passenger seats, then resided the car into a patchy area of darkness in the parking lot, directly behind the library's exterior walls. Broaddus avoided any other confrontation with an officer for the rest of his sophomore spring semester in 2015.
Growing up with a family that always battled financial struggles, Broaddus adapted to the perpetuate lifestyle. This, however, was his first experience being homeless. It occurred in his second year of college, heading into his fourth semester. Broaddus' only job was cleaning windows around Flagstaff, which paid varying on availability for work. With a spotty work schedule, bills soon caught up to him. Financial holds and money owed to the university blocked his ability to enroll in classes for the spring semester, and Broaddus became stuck between paying rent to have a home for at least another month, or attend school.
"I said, 'You know what, I started school, and I want to finish it,'" Broaddus said. "So, I took all the money I had, and instead of paying rent and bills, I signed up for classes, and I was just kind of like, well, I'll figure this out."
Within a week of the decision, he took his clothes, toothbrush and school supplies to his car, and sought out a place to park, and essentially live, for the next few months. His first destination became the local Walmart, about half a mile from NAU, and a place where he could grab a quick bite when needed. Within the first night, he noticed other vagrants surrounding his car when he was trying to sleep, and he knew that his stay there would be limited.
Broaddus noticed how open the parking lot behind Cline Library was. This was during a time when parking wasn't as heavily monitored for ticketing as it is today. So, he made the change.
"When I tell most people they're kind of like, 'Oh I'm so sorry, that must have been terrible.' It's not that bad," Broaddus said. "I wouldn't consider myself as being completely homeless, because having a car is a huge thing. My car was my home."
Broaddus' meals consisted mainly of ramen and non-perishable foods throughout this time. Giant, the gas station on south Milton Road, had a coffee machine that dispersed hot water he used to cook his noodles every morning. Living short-handed was something that he had become accustomed to over the years and throughout his childhood, and he believes it helped for a smoother transition to becoming homeless.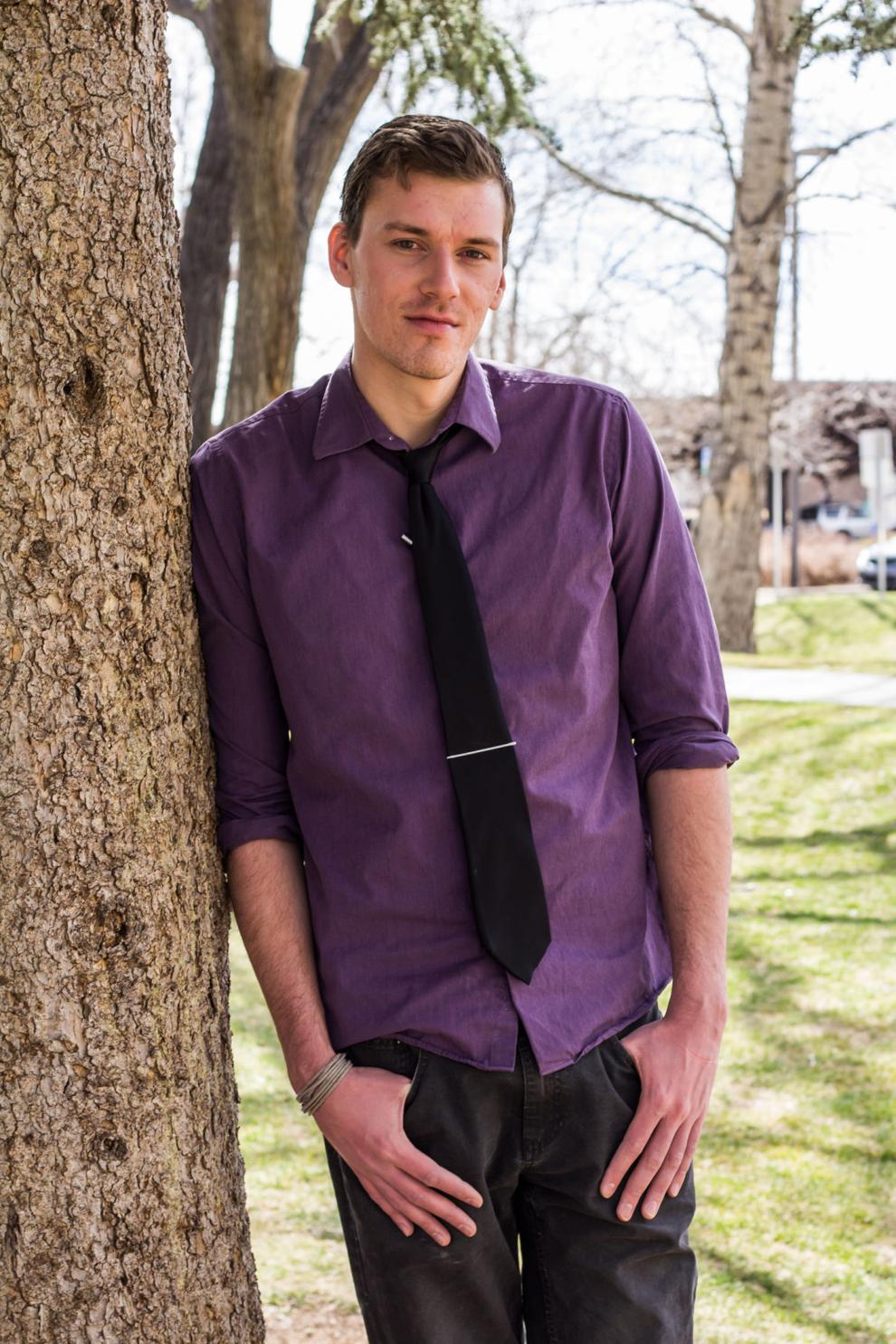 "I grew up super, super poor when I was a kid. So, I knew already how to live super frugally," Broaddus said. "That wasn't an issue … So I guess that was a good thing to have growing up dirt f---ing poor."
For many, that is the case. Coming into college life is a new and often costly experience. This can be especially true in Flagstaff. According to Housing Solutions of Northern Arizona, a nonprofit organization, an annual report on rental availability found that rent for a two-bedroom apartment in Flagstaff is 8.19 percent higher than their suggested fair-market rent, totaling almost $400 more. For a shared room, the cost is 18.63 percent higher than the fair-market rate. The report was conducted on a survey from 46 different apartment complexes (6639 units) and 10 income-restricted complexes (730 units) throughout the community.
AreaVibes.com puts the city's cost of living 15 percent higher than the national average, and 18 percent higher than Arizona's average.
Housing Solutions of Northern Arizona was founded in 1990 and provides people with affordable housing in a community that is sparse on availability. They have multiple departments that assist each person in different ways, including affordable rental units that are on a constant waitlist. In 2017, approximately 475 individuals were placed on the market-rate complex waitlist, while another 788 were placed on the income-restricted complex waitlist.
Devonna McLaughlin, CEO of Housing Solutions of Northern Arizona, has been at the forefront of these programs for the past eight years and has seen the city's drastic change in the housing and rental market.
"The rental market has changed in the past eight years, because that time period also includes the recession," said McLaughlin in fall 2017. "During the recession, our evaluation in demand went down so rentals were more affordable at that time. Since the market has recovered, however, there's been increasing demands and limited supply, which has caused rental prices to grow pretty heavily over the past four or five years."
Flagstaff has a unique and unfortunate circumstance that other cities in the state do not have to overcome. Flagstaff has a closed real estate market due to its protected environmental surroundings. Northern Arizona also has to maintain external demands from the students that make up approximately a third of the city's total population.
In an 11-year span from 2006-2017, NAU increased its on-campus enrollment by nearly 10,000 students, from 13,443 to 22,740. The Arizona Board of Regents set a goal for the university to reach 25,000 students by 2020, and the school is well on pace.
With the supply of rental housing being outweighed by the demand of new residence, the market price has been able to increase with minimal resistance.
McLaughlin knows that any solution for the market predicament would be long-term, but even then, she is uncertain of an exact resolution.
"I think if we're going to work toward solutions, certainly it would include an investment in money or land to create new units of housing that are affordable and available to low- and moderate-income households," McLaughlin said. "The market by itself is not going to solve the problem. And even if we have investments, it would not solve the problem, it might provide additional resources and help several families, but it's not going to make us a more affordable place to live, period."
Student homelessness is a topic that is often cast aside or ignored with limited studies. One of the few outliers was a study conducted by the Wisconsin HOPE Lab, which provided information on student homelessness in community colleges that surveyed more than 30,000 students at 70 community colleges in 24 states, found that 13 to 14 percent of students were homeless and almost half were housing insecure. Additionally, in the study, two-thirds of community college students had experienced food insecurity.
In 2014, NAU opened up its own food pantry, Louie's Cupboard, which provides students who are food insecure with assistance. In their first year of distribution, Louie's Cupboard helped 87 individual clients. In the 2017 year, they assisted 259 people, almost three times as many.
There were 654 requests in 2017 alone, with the average student requesting food six times. In the four years since the pantry's opening, 1,856 requests have gone through for food aid. In partnering with the Flagstaff Family Food Center, the program has received $53,220.87 in donations and an additional $25,000 endowment in its four years of operation.
In October 2016, a national study was conducted by the College and University Food Bank Alliance, National Student campaign Against Hunger and Homelessness, Student Government Resource Center, and the Student Public Interest Research Groups.
The survey found that "48 percent of respondents reported food insecurity in the previous 30 days." The data was conducted at 26 universities, eight community colleges and 12 states, surveying 3,765 students.
Universities also often have assistance programs for housing that can help students in finding housing options that are cheaper to help accommodate.
NAU provides emergency loans of up to $300 that is to be repaid within six weeks of the financial disbursement.
It still, however, leaves a possibility for those like Broaddus who do not have the steady income to pay rent. Some schools like Kennesaw State University in Georgia have made dorms available specifically for homeless and at-risk homeless students through their emergency housing program. Sacramento State has a similar housing program at their university that holds four spots for students in need.
NAU currently houses about 10,000 students after the new Skyview housing opening. The university ranks in the top 1 percent nationally for on-campus housing capacity, meaning NAU has more on-campus housing than 99 percent of other colleges and universities in the nation.
NAU spokeswoman Kimberly Ott said the university takes different approaches for students in need, whether it would be through additional financial aid or locating available housing.
"We typically only receive a few calls from students needing immediate housing, and we're generally able to find them space," said Ott in an email. "Occasionally we receive calls from students who need immediate housing, and we offer options based on space availability."
Ott also stated that the university's Transfer and Commuter Connections assists students through a Facebook page where people post available rooms off campus.
Broaddus reflected on his experience with homelessness, back in the library parking lot where he spent most of his sophomore year.
"I didn't regret [being homeless], it wasn't begrudgingly that I did that," Broaddus said. "I was kind of looking for new experiences anyways so that's kind of what urged me also to do that. When the choice was up to living comfortably versus going to school, you know nobody in my family had ever finished school, so I was like 'I want to do this, I want to be the first one.'"
Throughout the semester, Broaddus was able to save up money by starting up his own sign-building company specifically designed for realtors in Flagstaff. His mom, a Realtor, knew the demand that signs would bring to a Realtor in northern Arizona. So, with the spare money he had left, Broaddus invested in tools and wood that he could construct into posts.
As a child, he often times would find himself at construction sites for hours just watching the workers, listening to the machines cutting through material. By the age of 14, he impressed a contractor with his personal work and got a job at a cabinet shop.
Now, he makes around $60-$75 per sign made and installed, and doing so on his own time. By the time summer came around, he had his old room back.
Broaddus has been tobacco-free for five months after smoking for two years. He obtained his real-estate license in November 2017, and will be working alongside his mom as a Realtor in Flagstaff.