Tunnel Fire is first reported Sunday April 17
The Tunnel Fire was reported along North Highway 89 at 4:22, approximately 14 miles northeast of Flagstaff according to InciWeb, a website used to track wildfires. At the time it was reported, the fire was at 3% containment.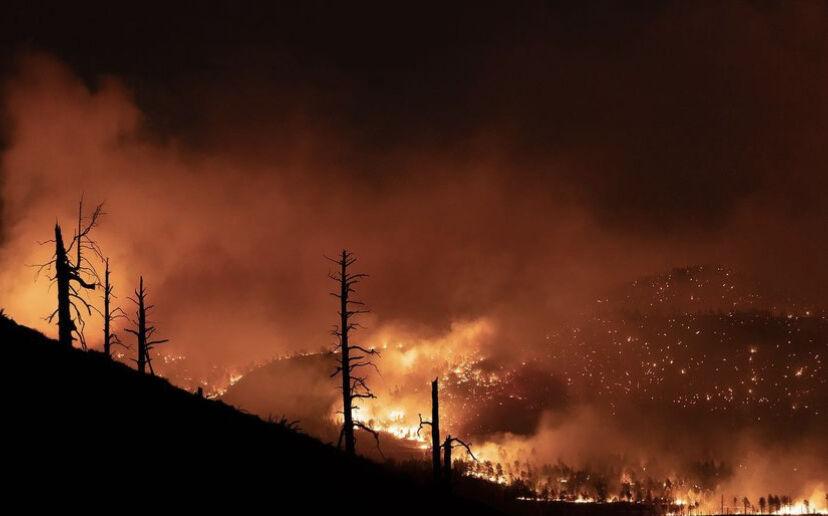 Rapid winds spread the fire Monday April 18
The fire had burned 100 plus acres and was at 0% containment. The fire rapidly was spreading in a northeast direction due to high winds. Coconino County Sheriff's Office (CCSO) issued a SET evacuation notification for the Hutchinson Acres and Wupatki Trails neighborhoods. 
USFS asked residents to make preparations for evacuation if ordered by CCSO. Moreover, while closure orders had not yet been issued, the public was asked to avoid the northern portion of United States Highway 89 from Elden Springs Road to the forest boundary for their own safety.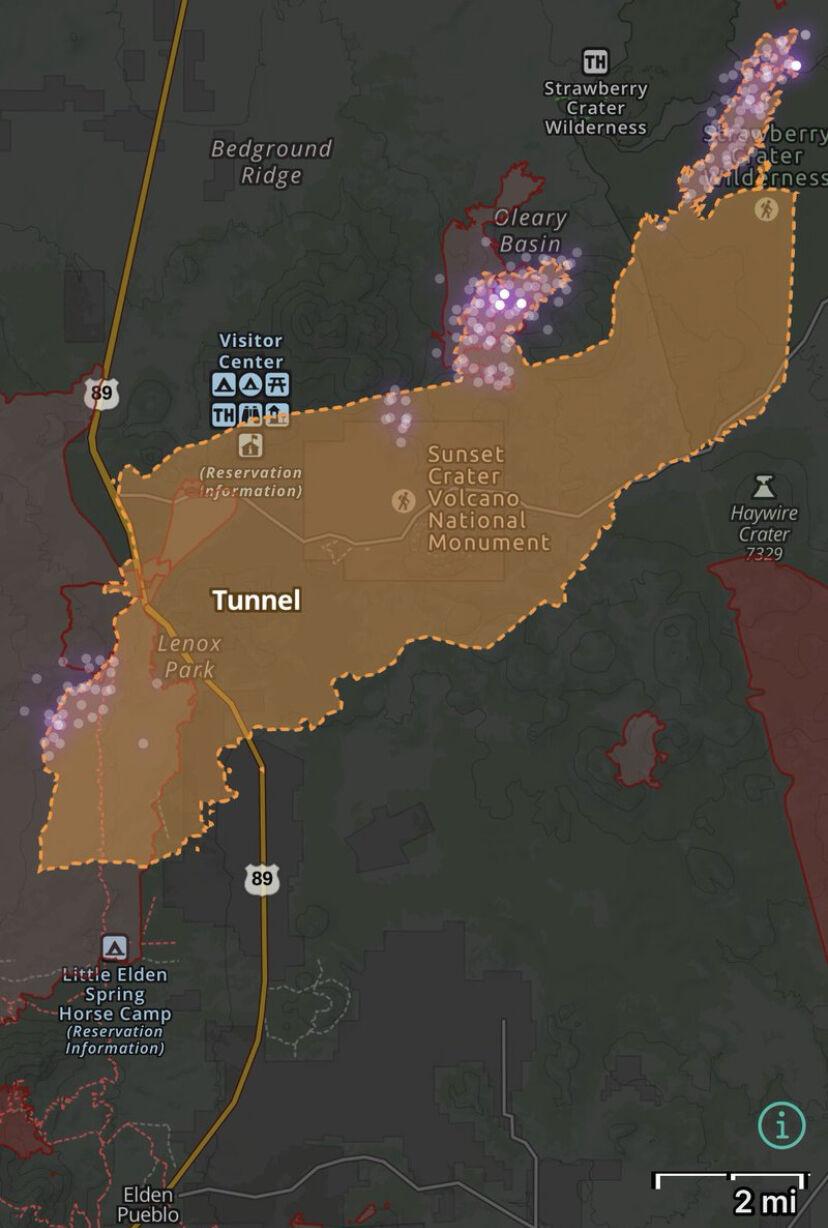 Residents ordered to evacuate Tuesday April 19
A meeting was held Tuesday night April 19 to brief residents and media on the progression of the Tunnel Fire. At 0% containment, the fire had continued to spread northeast propelled by strong winds. According to Coconino National Forest on Twitter, the fire had grown to 16,625 acres overnight.
Evacuations were ordered for several areas along Highway 89 including the Timberline Estates, Wupatki Trails and the Fernwood neighborhood. The county began work to get residents back into their homes as soon as possible. In the meantime, locals were asked to respect evacuation orders. 
Flagstaff District Fire Management Officer True Brown gave an operational update on the fire.
"We did have aviation resources ordered and on scene earlier today, very early as this fire was moving, but had to set those resources down due to the pretty much unprecedented winds that we were experiencing out here on the fire," Brown said.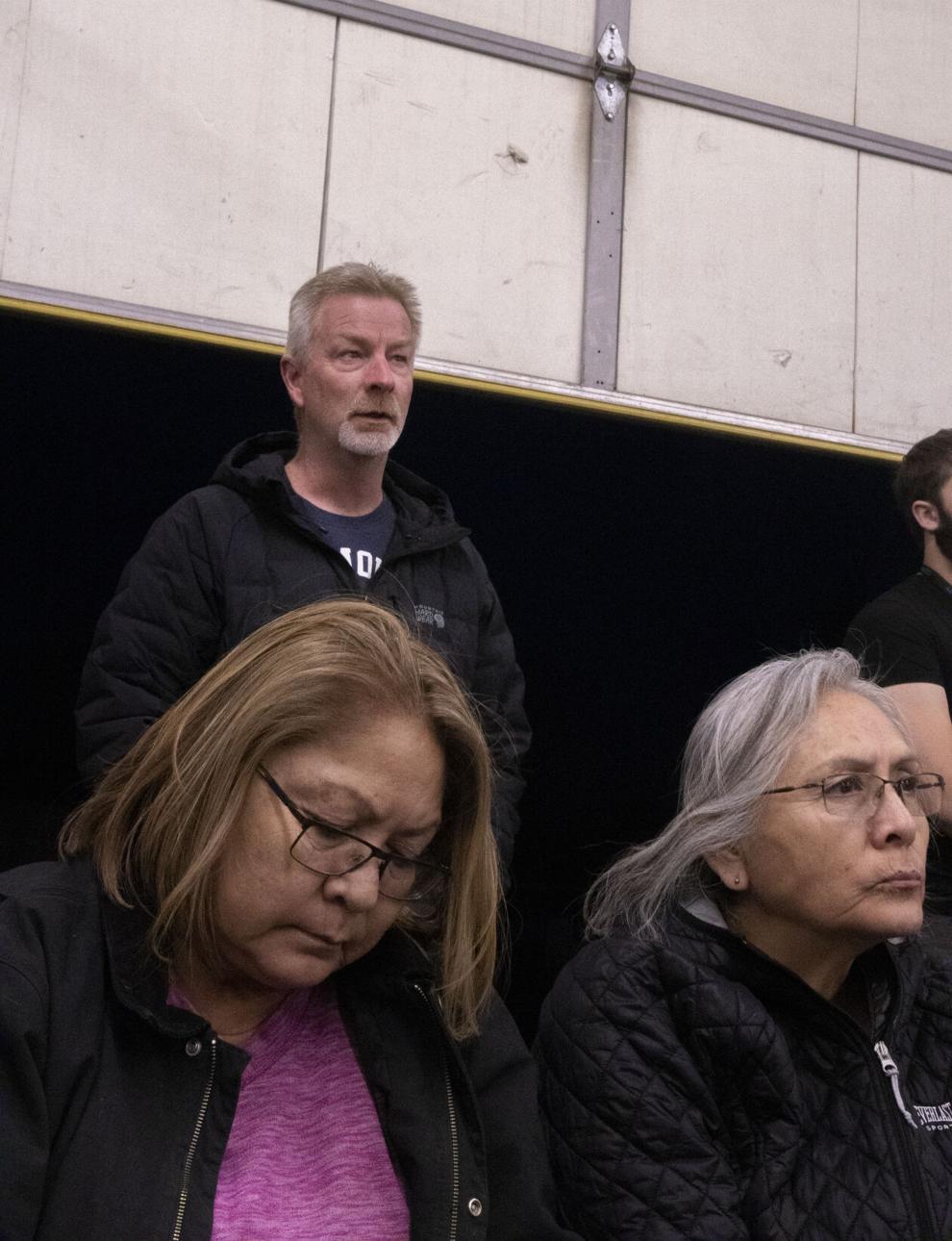 Community briefing held Wednesday April 20
A community meeting at Sinagua Middle School on Wednesday provided the public with solutions to slow down the spread of the Tunnel Fire.
This wildfire had reportedly swelled to over 20,000 acres, still at 0% containment from fire and rescue teams. 
At the time of publication, 25 homes had been destroyed from the fire and at least 766 homes, as well as over 1,000 animals had been evacuated from the area. Many residents who were displaced because of the fire were present at the meeting. 
Deputy County Manager Lucinda Andreani noted they were reaching out to other entities for support. Specifically, she named Team Rubicon, a team of veterans with equipment skills that help with cleanup and recovery. 
"We're going to be with you throughout the entire process like we were last time," Andreani said. 
Dumpsters were  placed in the area by waste management departments to allow teams to begin cleaning up debris.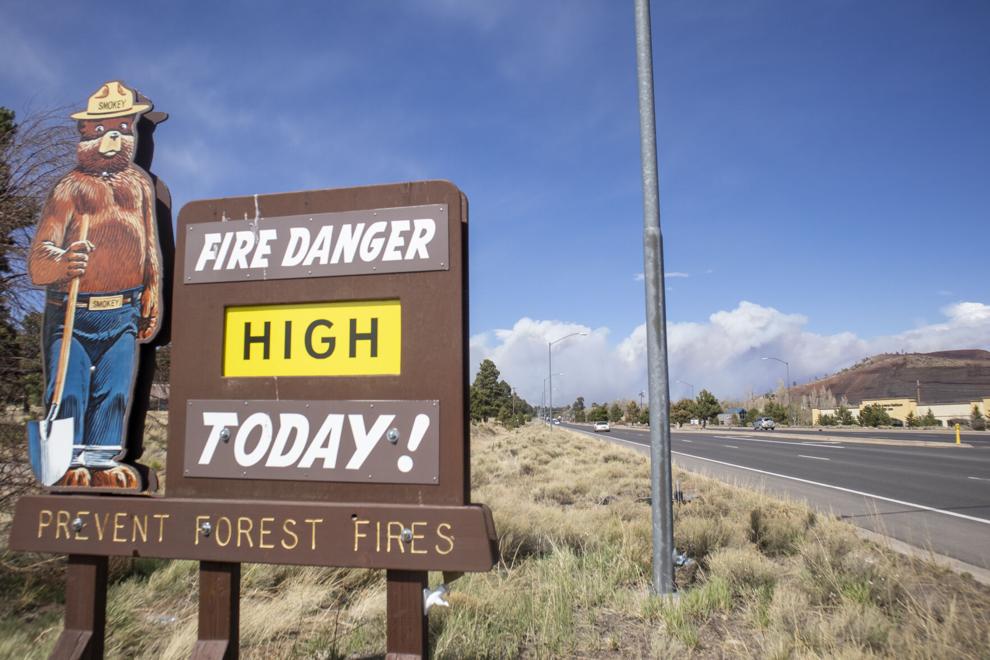 Community briefing held Saturday April 23
Coconino County officials held a second community briefing regarding the Tunnel Fire at Sinagua Middle School. The updates on the fire as well as the reentry process were met with a mixture of responses from community members.
Coconino County Sheriff Jim Driscoll told community members that crews in the Doney Park area were beginning work to ensure a safe return for all evacuated residents.
Residents were informed they will be required to provide proper identification to confirm residency to access evacuated areas. Residents will also be given ribbons to attach to their vehicles for identification purposes, Driscoll said.
"We are keeping the area closed to other people," Driscoll said. "Whether it's people who just want to come out and look, the media — or others who don't have a need to be there immediately — we're going to hold off for several hours."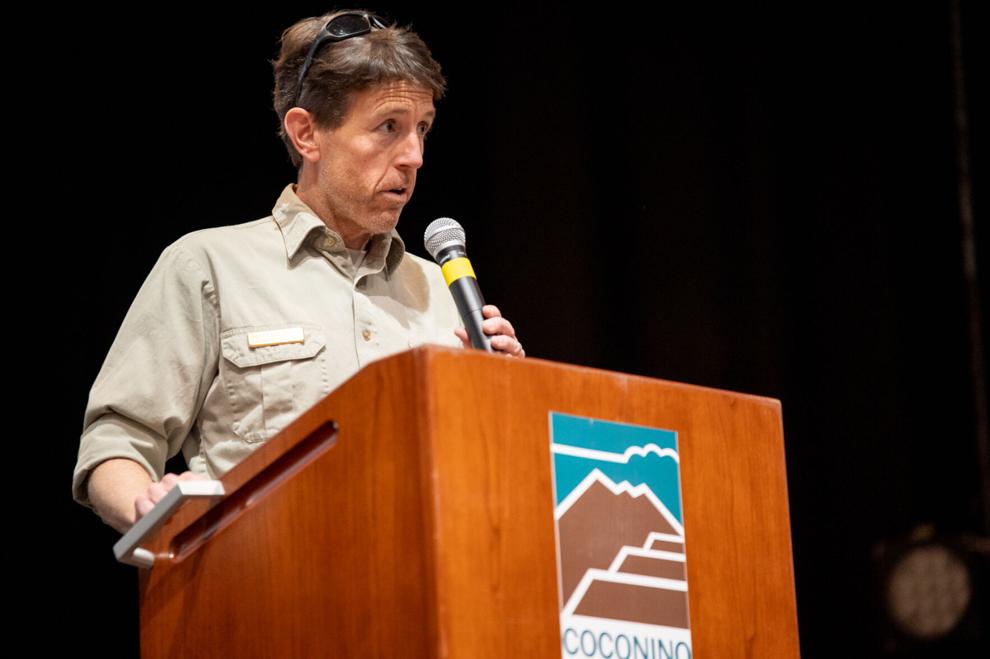 Evacuation orders lifted Sunday April 24
Residents who had been evacuated due to the Tunnel Fire were officially given notice that they could reenter their properties. 
According to a media release from the Coconino County Sheriff's Office, the Tunnel Fire Incident Management Team stated the fire was no longer an imminent threat to residential areas along Highway 89.
The reentry process requires residents to check in at the Silver Saddle Trading Post, located off of Highway 89.